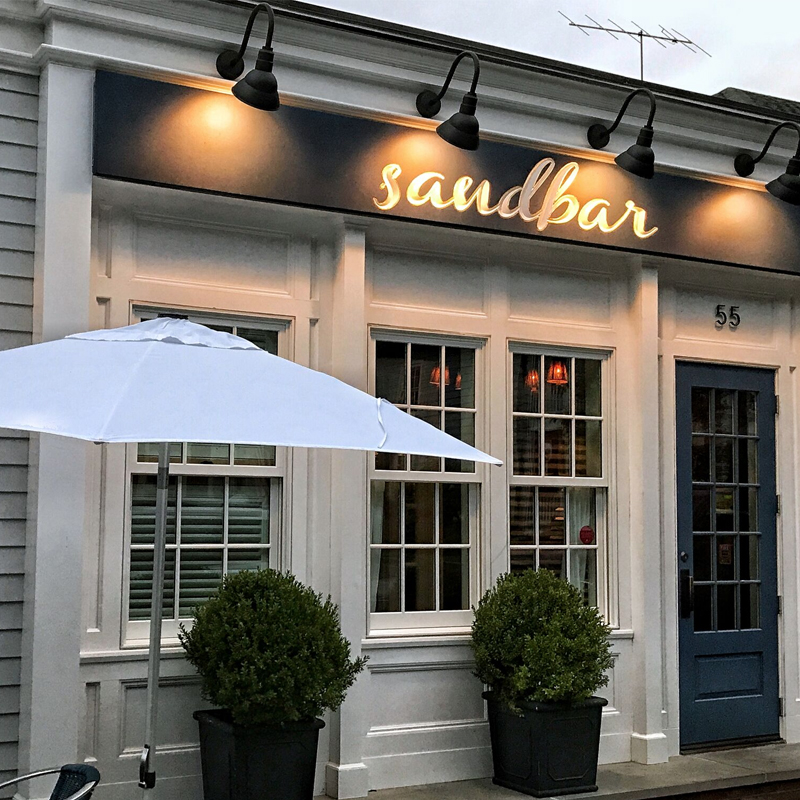 REVIEW: Sandbar
August 25, 2017 | Daily Bite

4 Plates
By: John DeMartino - CEO (Chief Eating Officer) of Food 'n Festivities
Cold Spring Harbor is best known for beautiful views and the naturally cold freshwater springs that flow in the area. Eateries and places to go have historically lacked, but Sandbar, located in the heart of the town on Main Street, is singlehandedly changing the perspective. An upscale option with a sleek, nautical theme offers up an American menu of seafood and classy pub bites.
Once inside of this elegant, Hamptons-esque restaurant, you'll instantly feel like you're dining in a beach town eatery. The cocktails are finely crafted and cater to all variances of taste buds, with options like the Angry Rooster, Cappuccino Martini, and Rose Sangria. Not to mention a robust wine list with varietals from all different locations.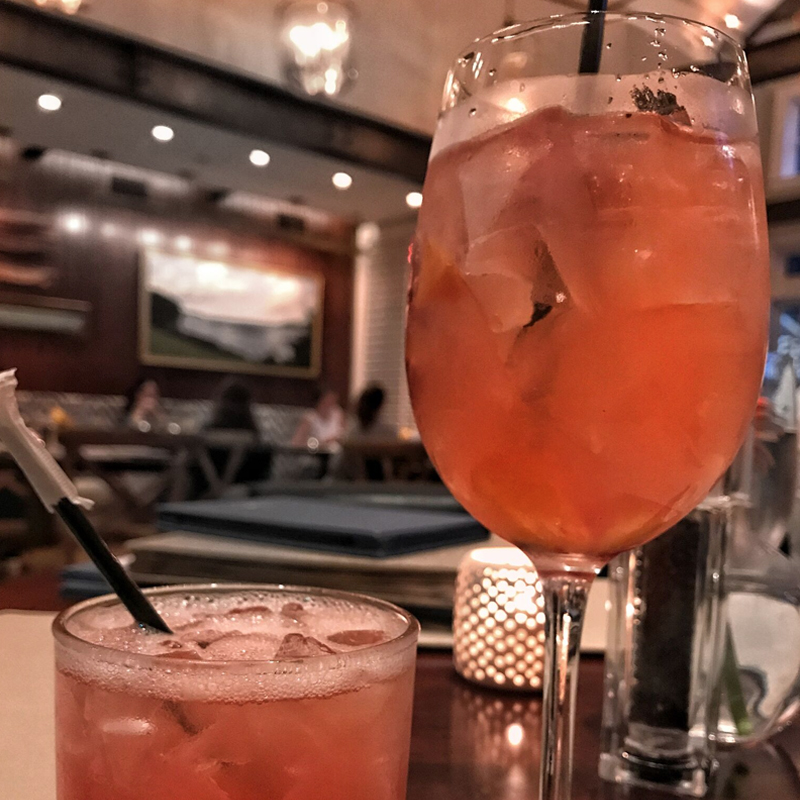 The food is equally, if not surpassingly, better than the drinks, with one item being better than the next. Must-try starters include the Moroccan Lamb Skewers, Grilled Spanish Octopus, and the Chickpea Fries. The flavorful lamb skewers are served over a tabbouleh salad with a minted yogurt sauce which brings all the flavors together in a harmonious song. The octopus might have been our favorite thing from the menu the entire night. Perfectly grilled, tender octopus served with fingerling potatoes, chorizo and a parsley coulis. And what better than anything fried, especially chick peas which could leave you feeling like you made a "healthier choice"? Accompany this with a Sriracha aioli and you've got one bangin' appetizer (or side dish).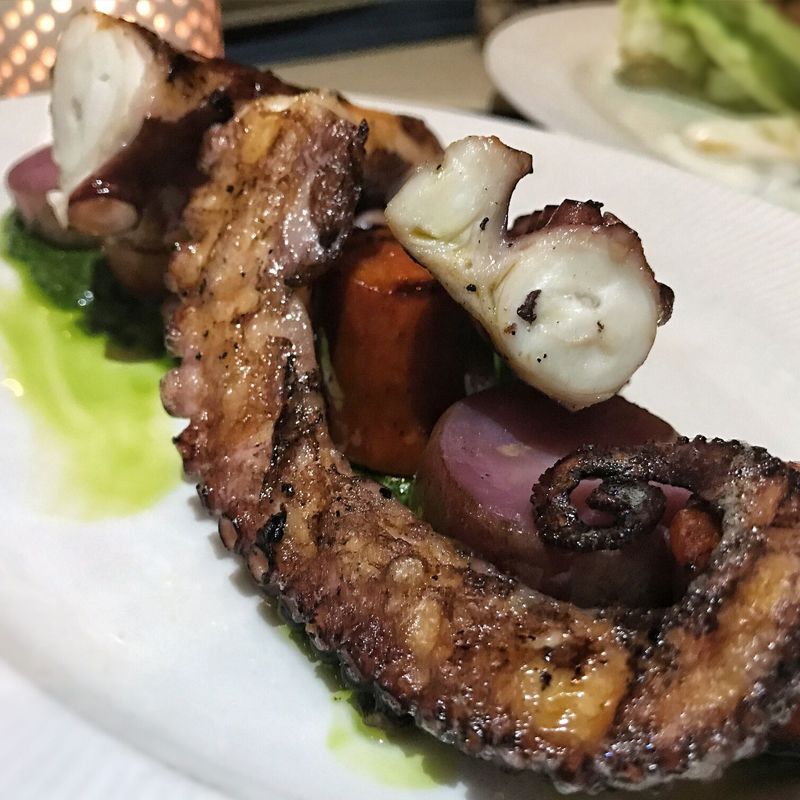 For entrée, the Blackened Mahi Mahi is first and foremost the 3 words that should be exiting your mouth when the waiter/waitress comes over to take your order. Two deliciously seasoned filets placed on top of a cauliflower puree with chanterelle mushrooms, haircot vert, patty pan squash, and then topped off with a red wine and herb vinaigrette. Absolutely lights out. If your mouth is watering for a land-inspired dish, try either the 12 ounce dry-aged NY Strip Steak or if you get lucky enough, see if the Wagyu Skirt Steak is on the menu for specials that night. The steaks are USDA Prime cut and it's clearly apparent with the tender explosion of flavors in the meat.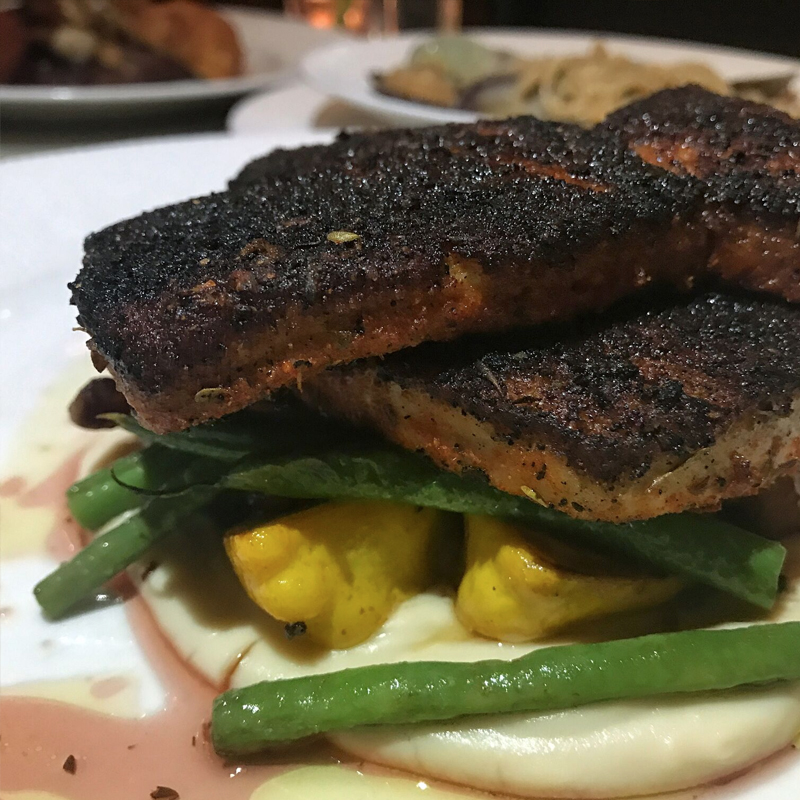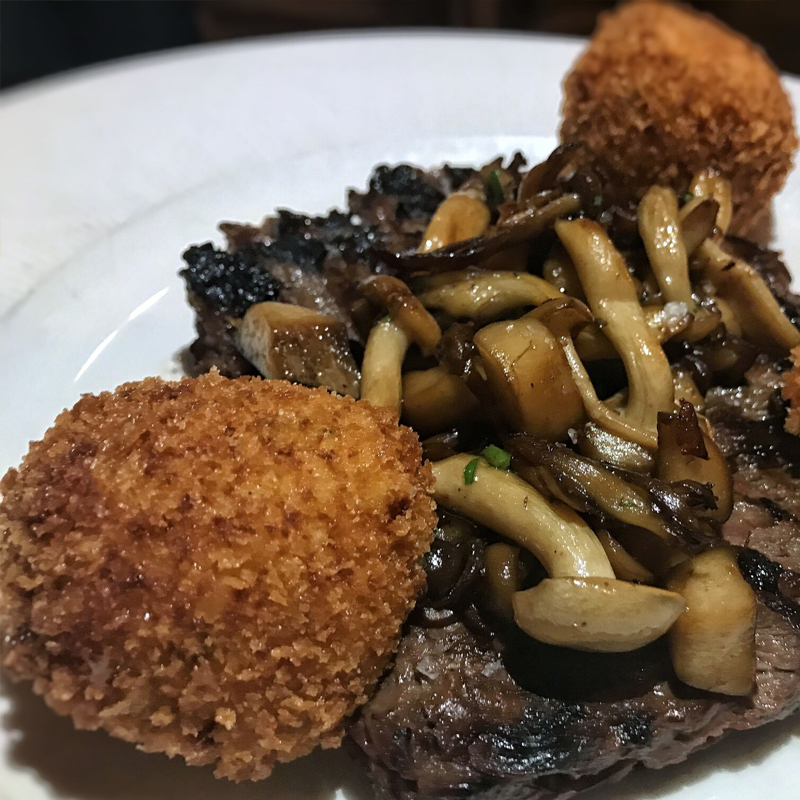 Sandbar is a new favorite for us. Not only a top summertime spot to visit, but we'll be frequenting here all year long. The wait staff is extremely attentive and management definitely portrays a good grasp on understanding customers' needs. Surely one of a kind.
Food 'n' Festivities showcases the best food, nightlife, and events around New York. We are focused on the intersection between entertaining and informative content by providing clever and witty videos with savvy editorial content about the must-see places.