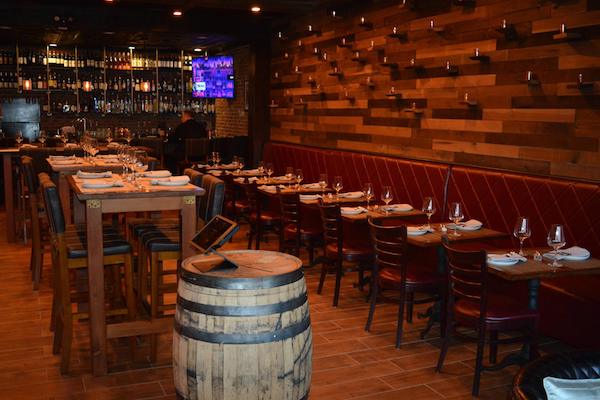 REVIEW: Konoba
April 20, 2019 | Daily Bite
The newest restaurant in Huntington is making a splash with their Croatian cuisine, but is it worth the hype? Find out now!
Review by Richard Scholem.
Photo Credit: Konoba Facebook
Huntington is a red hot restaurant venue. A casual recent count disclosed that the village offers over twenty culinary choices well beyond the predictable Italian, Mexican, Japanese, Chinese orbit. Diners can also opt for the likes of Afghan, Persian, Brazilian, Argentinian, or Cuban cuisine, all of which makes patrons happy but pose somewhat of a dilemma for restauranteurs who want to locate in this sophisticated and potentially lucrative town. They wonder about what they can do there that isn't already being done. A recent entry that replaced the undistinguished Hush answered that question by opening Konoba, a Croatian spot here. Yes, Croatian; certainly the only one in Huntington Village and quite possibly the only one on Long Island.
The next question, no doubt, will be what kind of food does a Croatian restaurant serve? To answer that, it's necessary to know about Croatia. Where is it? What is its history? Croatia is at an intersection of southeast Europe surrounded by Hungry, Bosnia, Slovenia, Hersigovenia and Montrenagro. Italy is directly across the Adriatic Sea. What emerges is a potpourri, a little bit of this and a little bit of that. In addition to Croatian dishes and Hungarian, Slovenian and Italian dishes, you'll find Turkish and Slavic dishes featuring unexpected American, German and South American touches.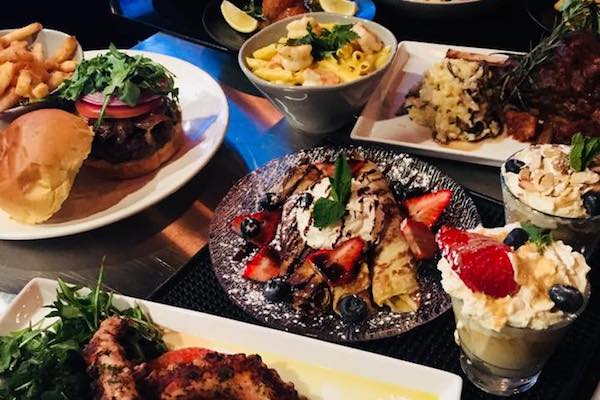 Expect to find many meat influences with mixed vegetable spreads featuring plenty of cabbage, and don't be surprised if you come upon a Bavarian pretzel, Long Island duck breast or Argentinian baby back ribs. We tried to stick to mainly the Croatian side of the menu, and a Croatian/Itailian starter to share got us off swimmingly. A small bowl of fuzi - a noteworthy pasta featuring Istrian white truffles, jumbo shrimp and Parmesan cream - was delicious, but like most of the dishes here, too much to eat at one sitting. It went into a take-home package.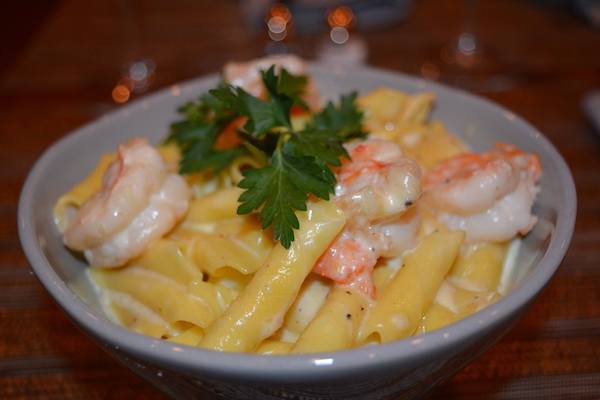 Most of the other dishes consumed conformed to the meaning of the word 'Konoba', which means 'tavern'. Cevapcici is an ancient Croatian amalgam featuring three plump stubby minced deep lamb and pork sausages on sticks. They are tender, moist and tasty and accompanied by red onions, ajavar mixed vegetable spread and as with most dishes here a big batch of French fries. 'Hobotnica', or grilled octopus, was a generous but somewhat rubbery choice despite its admirable tomato, arugula, red beet aioli, and Dalmatian EV olive oil accompaniments.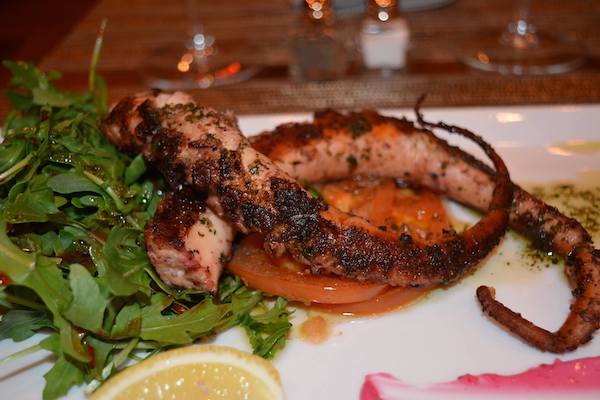 Prices at Konoba are substantial but not out of line for the quality of the food and the portion size. The Hobotinca was $26, the Cvatcici went for $22 and the pasta starter was $18. Chef Bruno Olividira has plenty more tricks up his sleeve including tacos, croquettes, Norwegian salmon and an Ahi tuna bowl. There is also an interesting wine list with plenty of French and American possibilities but more interesting Croatian ones including a white Trapan Malvasia ponente that is an excellent choice with seafood and a Vivich Ambra Proeck that's an agreeable vanilla and caramel blend.
Save room for dessert. There's a good crepe amalgam garnished with plenty of fruit, Nutella and whipped cream. There's also a chocolate Bavarian pretzel whose chocolate ganache and chocolate ice cream enhancements make this dinner plate size treat not just a pretzel but a granddaddy of them all.
Konoba boasts an agreeable atmosphere with a sound level that provides a not unpleasant hum. Service is sharp, sweet and well informed, all of which makes this spot a welcome addition to the formidable local dining scene.
Richard Jay Scholem practically invented the Long Island restaurant culture through 800+ reviews of the region's eateries both on radio and in print over the last 30 years. He is a former New York Times Long Island Section restaurant reviewer, has contributed to the Great Restaurants of...magazines and Bon Vivant, authored a book, aired reviews on WGSM and WCTO radio stations, served on the board of countless community and food and beverage organizations, and received many accolades for his journalism in both print and broadcast media. He is currently available for restaurant consultation. Reach him at (631) 271-3227.