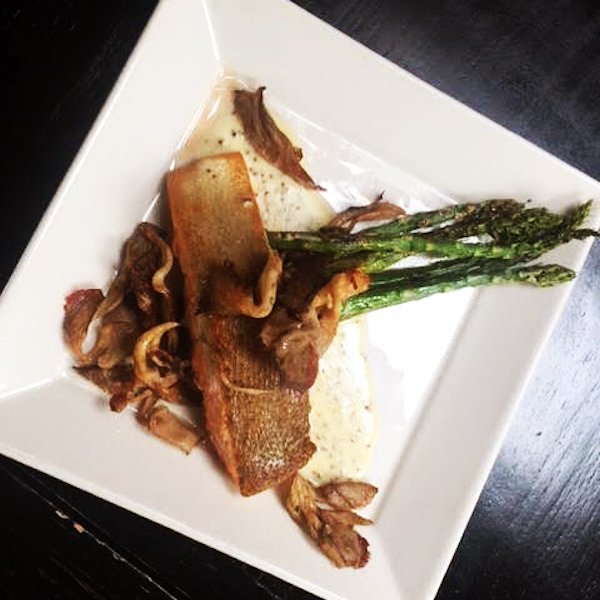 REVIEW: Finley's Seafood
August 1, 2018 | Daily Bite
Huntington is one of the busiest restaurant destinations on Long Island, and Michael Meehan has to be the busiest chef in Huntington.
Review by Richard Scholem.
Originally published in Long Island Pulse on June 5, 2018
Photo Credit: Finley's Facebook
He is cooking at not one, not two but three different Huntington Village restaurants. He darts from Vauxhall, a Gastropub, to Radio Radio, a traditional barbecue where he is also a part owner to the newest of the three, Finley's Seafood, a New England style spot.
Mr. Meehan, who created his blue ribbon reputation at luxurious, upscale restaurants like H2O, Tupelo Honey, The Seafood Barge and Clearwater has left the prestigious, often pricey restaurant scene for casual, comfortable, modestly priced eating places. He continues to follow his new path at the 120 seat Finley's Seafood, an American seafood and fish emporium that replaced Storyville American Table at this location. It has a basic no-surprise –menu (red snapper, fish and chips, crab cake, shrimp and grits, salmon, lobster roll) of sustainable seafood, a ton of draft and bottled beer and two menus, one of which is also available in the 25 year old tavern. Diners who enjoy warm weather-outside-eating should consider the nicely umbrellaed, street side patio that is shielded and sheltered from Green Street.
I visited Finley's Seafood in its early days and found the food to be uniformly fine and the service to be comic opera laughable. Hopefully the later has improved as the restaurant settled in.
Even before our order arrived, the noteworthy rolls, breads and biscuits in the bread basket created a positive preview of things to come. Among the meritorious dishes sampled was a jaw breaking, sky scrapper crab cake meal-in-itself sandwich on a pretzel bun enhanced by its pickled pepper remoulade and accompanied by unusually good old Bay potato chips. North Atlantic fish and chips with a mercifully light tempura batter and tartar sauce were a commendable version of this classic dish. So too was a generously proportioned lobster roll bolstered with lemon mayo and celery. A refined Steelhead salmon, a La Plancha benefits from its Riesling mustard and oyster mushrooms while the shrimp and grits, corn grits, crystal hot sauce onions and tomatoes will please former Storyville patrons who enjoyed its New Orleans' preparations.
And what about the service you ask? It took 25 rings before anyone answered to take a reservation and then we were asked to hold, but nobody ever came back. Two couples asked for separate checks but got one instead. They had to wait 25 minutes to get the two requested checks, our waitress never knew who ordered what and the checks here still said "Storyville."
Richard Jay Scholem practically invented the Long Island restaurant culture through 800+ reviews of the region's eateries both on radio and in print over the last 30 years. He is a former New York Times Long Island Section restaurant reviewer, has contributed to the Great Restaurants of...magazines and Bon Vivant, authored a book, aired reviews on WGSM and WCTO radio stations, served on the board of countless community and food and beverage organizations, and received many accolades for his journalism in both print and broadcast media. He is currently available for restaurant consultation. Reach him at (631) 271-3227.