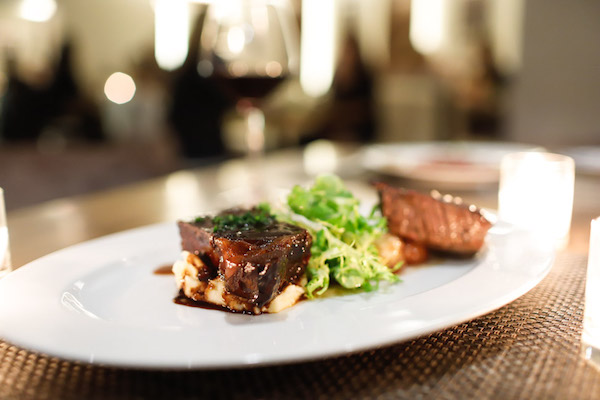 REVIEW: 1221 at MFP
December 10, 2018 | Daily Bite
At a time when casual-eating pubby places are all the rage on Long Island, a new fine dining restaurant has broken the trend.
1221 at the Roslyn Hotel touches nearly all the bases. Its chef, Tomoykuki Kobayashki, saw previous service at Lespanisse and Alain Ducasse in the City where he became the first Japanese chef in the U.S. to be awarded the Academic Culinaire de France Diploma.
Physically the 90-seat, stylish, modern 1221 is a calm, spacious room of discrete indirect lighting, neutral tone walls, roomy booths and appropriate dinner music. Flickering candles, hunks of good, thick bread and cheerful, informed servers greet newcomers. All of this is just across the hall from the music centered My Father's Place Supper Club which reopened in June (followed by 1221 in mid October). No doubt many visitors to My Father's Place were exposed to this relatively new restaurant for the first time. Add the easy, convenient parking on the same level as the two and you have the complete picture.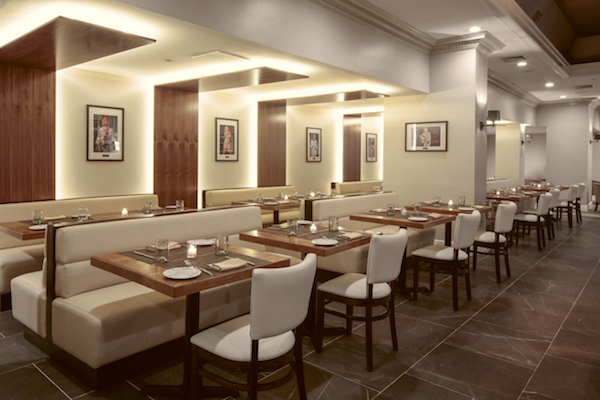 The contemporary American menu here with some French and Japanese touches is noteworthy for the imaginative plate mates that accompany the main events. They are not the usual encountered boring green beans and French fries, but concoctions that feature kimchi, black garlic ponzu, quinoa pilaf, truffle jus and Thai coconut curry.
Despite the impressive gamut of interesting bites, there are occasional missteps. Some dishes that should have been hot were just warm or even lukewarm and an attractive serving of charred octopus yielded only chewy chunks of this often succulent specialty.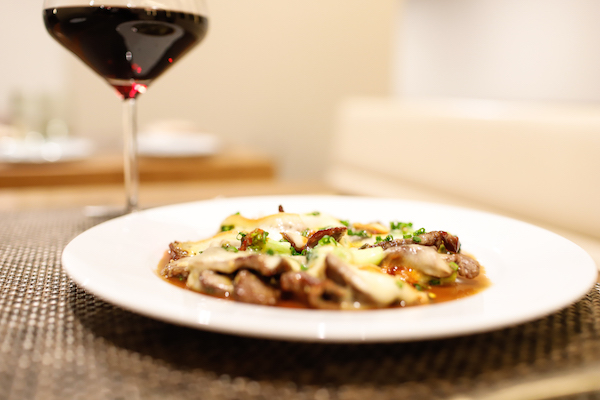 After that, it's clear sailing all the way. There are two appetizer sections. The first intended for one dinner yielded a vegetarian gem called little Little Gem that combines frisee, avocado, endive pickled fennel, pomegranate and ricotta salata in a vanilla lemon dressing. The second shared of the starters included four garlicky lamb kebbeh meatballs and grilled tiger shrimp paired with quinoa, petit pois peas and roasted tomatoes.
A large, ruddy rendering of braised lamb shank will satisfy hearty eaters. So will steak bavette, a cut that merges hanger and strip cuts. The star turn at dessert time is the luscious, sinful molten chocolate cake topped with a pineapple chip and vanilla gelato.