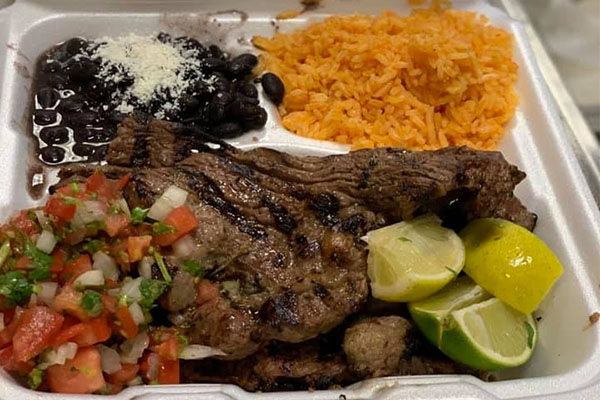 REVIEW: Mi Viejito Pueblito
November 1, 2019 | Daily Bite
Mi Viejito Pueblito is as authentic as it gets.
Review by Richard Scholem
Photo Credit: Mi Viejito Pueblito Taquieria Facebook
Located at 1687 New York Ave in Huntington Station, Mi Viejito Pueblito might be what some would call a "hole in the wall," but it's certainly worth a visit. This relatively new Huntington Station Mexican restaurant is not the easiest to find - I drove by, only finding it when I doubled back. It's set back off Route 110, not easily visible to cars driving by on the main drag. However, I'm glad I found it and you will be, too.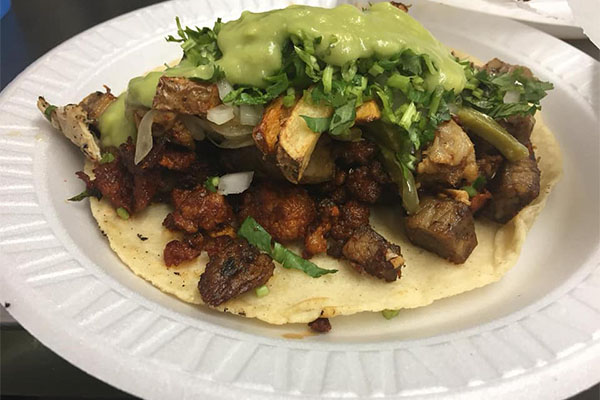 Mi Viejito Publito (it appropriately means "my little village") is a no-nonsense, down-to-earth taqueria serving authentic Mexican cuisine at great prices. If you crave empanadas or tostadas, you won't find them here. What you will find is a simple, straightforward menu offering six breakfast dishes for $7 each, five burrito picks, all priced at $9, six quesadillas or homemade tortillas for $6 each, seven main course platillos for $15 each and eight tacos listed for a modest $2.50 each.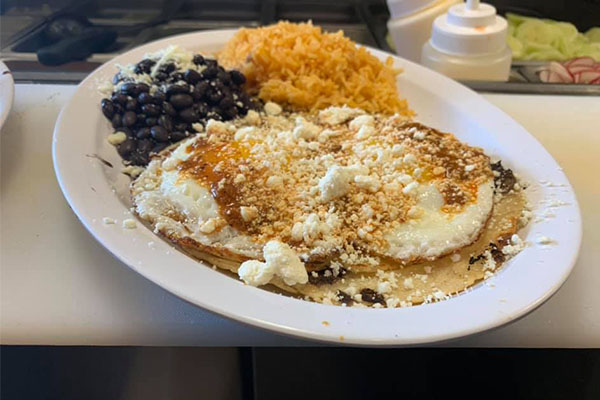 Restaurants like this one don't just happen. They are more like dreams come true. The dream here was by Eulogio and Emelia, two hard working immigrants from Guerrero in Mexico who came to the US two decades ago. They set to work, saved their money and used Eulogio's recipes. The word that best describes their food is authentic. It tastes like it does in Mexico. For many years I had huevos rancheros in Puerto Escondido, a fishing village off the tourist trail. The eggs in a ranchero sauce, accompanied by black beans and rice, tasted here exactly as they did down there, equally true to their Mexican roots.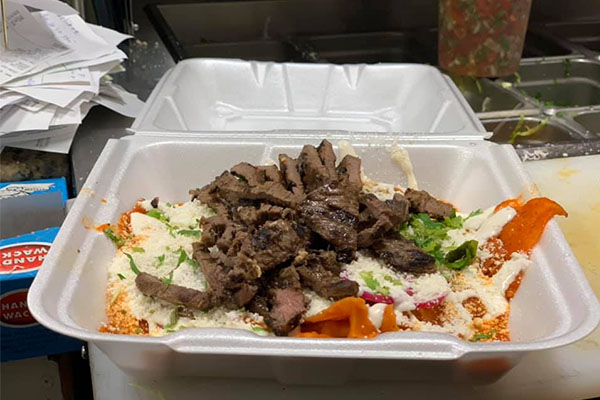 The burritos are much like Dagwood Bumstead's overstuffed sandwich's bursting with beans, rice, avocado, sauce, cheese, lettuce, pico de gallo and rich Mexican cream. That Mexican cream enhances the quesadillas. Onions and cilantro are the major players in their substantial tacos. The huge portions of bistec a la Mexicana a tender tangle of beef is alive with onions and tomatoes. Delicious food, great prices, and nonstop soccer games on the TV, what's not to love?
Richard Jay Scholem practically invented the Long Island restaurant culture through 800+ reviews of the region's eateries both on radio and in print over the last 30 years. He is a former New York Times Long Island Section restaurant reviewer, has contributed to the Great Restaurants of...magazines and Bon Vivant, authored a book, aired reviews on WGSM and WCTO radio stations, served on the board of countless community and food and beverage organizations, and received many accolades for his journalism in both print and broadcast media. He is currently available for restaurant consultation. Reach him at (631) 271-3227.