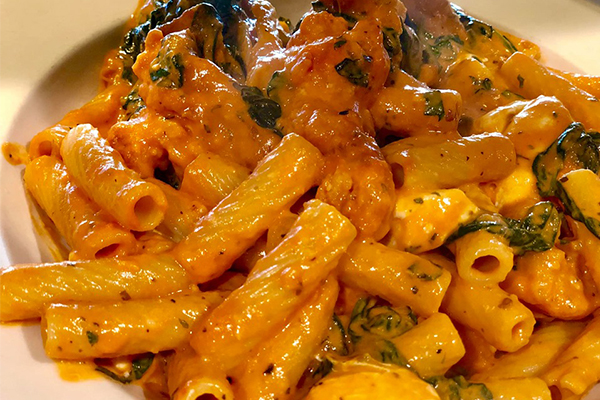 REVIEW: Café Al Dente
August 25, 2019 | Daily Bite
Café Al Dente is back for an encore.
Review by Richard Scholem
Photo Credit: Café Al Dente Facebook
The casual Oyster Bay neighborhood Italian restaurant closed its doors five years ago presumably to be permanently heard of and seen no more. Instead, it has popped up again at a different location, that like the original location is in the center of Oyster Bay where Spinniker's and Jack Halyard had been. Judging from the near capacity crowds encountered on a recent weekend, the less-than-a-year-old Al Dente might be around for some time.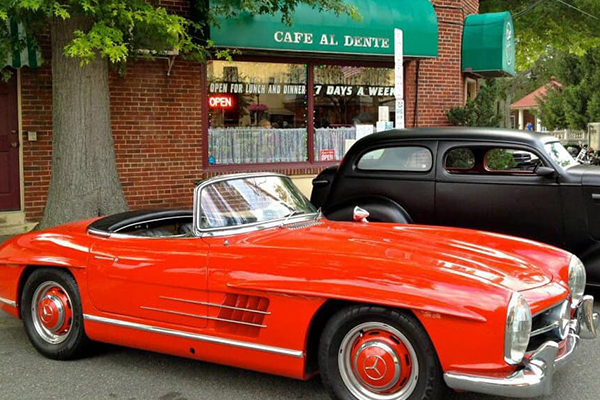 It's the kind of unpretentious Italian neighborhood spot that attracts a loyal following in just about every Long Island town. Its multi-page menu holds just about every Italian golden oldie and then some. Al Dente's middle-of-the-road prices often cost less than they seem, considering the often-huge portions frequently provide take home bags that hold sufficient leftovers for a second meal at home.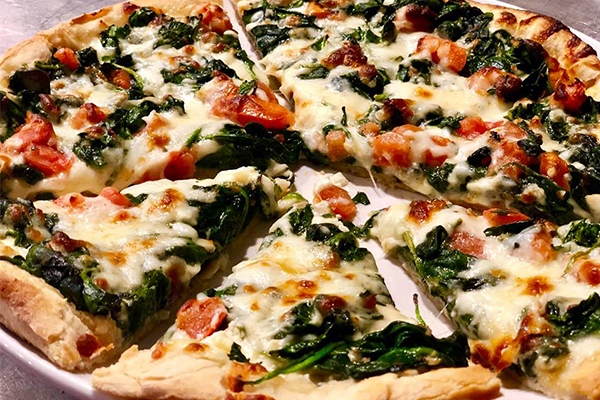 They fill these bags with one of 17 pizzas, 12 salads, 17 pastas and 26 Sorrentino, Francese, Parmigiano and Marsala dotted entrees. Obviously, diners here seek not rarified, never previously tasted gourmet dishes but familiar old favorites. That's what they eat; Not sensational taste treats, but dependable, down-to-earth dishes.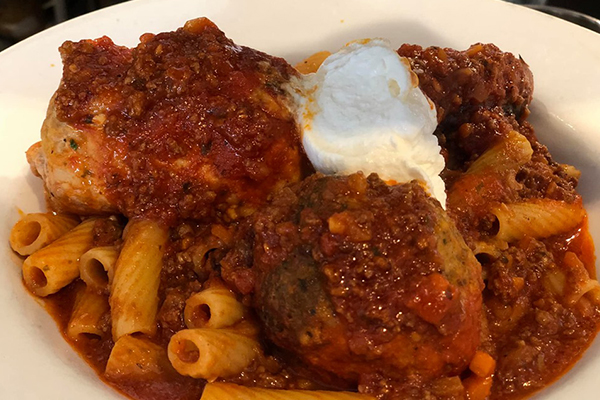 Typical is an appetizer of two jumbo meat balls in rich tomato sauce topped with dollops of sour cream. A number of diners were eating this and other starters as entrees. The house and Caesar salads that are included with entrees aren't the usual tiny tokens but piled high bowls. The house salad harbors olives, tomatoes, cucumbers and carrots and was alive with Provolone and Bleu Cheese. We also enjoyed six Parmesan and butter baked oysters.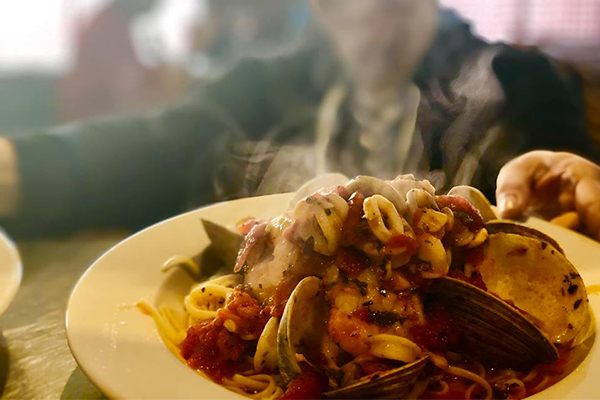 For entrees, we sampled a respectable, light chicken Parmigiana with a gigantic portion of tasteless hard baked manicotti, a mountain of hearty Pasta Bolognese, sauce and sour cream and veal Marsla that was tastier than it was tender.
Desserts sampled were a first- class Junior's cheesecake and two dirty snowballs of hard scoops of vanilla ice cream rolled in chocolate sprinkles, nuts and roasted coconut.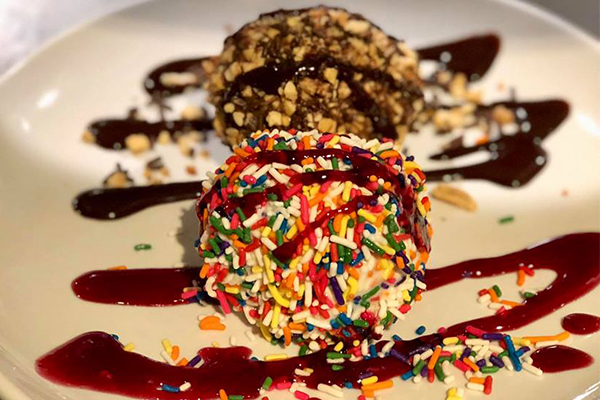 A final thought or two: The kitchen could improve its overall effort by more aggressive seasoning and diners are advised to order conservatively.
Richard Jay Scholem practically invented the Long Island restaurant culture through 800+ reviews of the region's eateries both on radio and in print over the last 30 years. He is a former New York Times Long Island Section restaurant reviewer, has contributed to the Great Restaurants of...magazines and Bon Vivant, authored a book, aired reviews on WGSM and WCTO radio stations, served on the board of countless community and food and beverage organizations, and received many accolades for his journalism in both print and broadcast media. He is currently available for restaurant consultation. Reach him at (631) 271-3227.