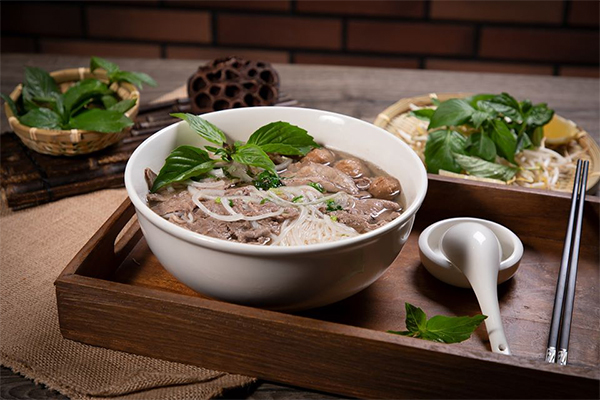 REVIEW: Pho Fans
January 29, 2020 | Daily Bite
Pho Fans is a noteworthy and welcome addition to the Smithtown food scene.
Review by Richard Scholem
Photo Credit: Pho Fans
With one exception, Asian cuisine is well represented on Long Island. Chinese and Japanese restaurants blanket the local scene, and there's a healthy sprinkling of Thai and Indian spots. The noteworthy exception involves Vietnamese eateries. Unfortunately, there are only a handful of them all throughout Long Island. All of which brings us to Pho Fans, a new sophisticated and upscale Vietnamese restaurant in the Smithtown Village Commons. Upon entering the warm and welcoming space, you're greeted by eight oversized electric light globes, large photographs of Vietnam adorning the walls, and a handsome bar to complete the picture.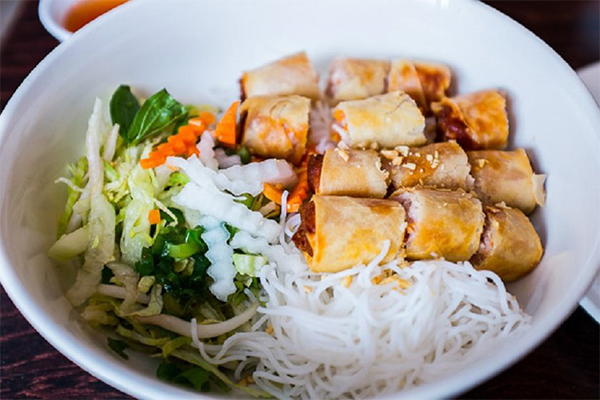 The modestly priced menu boasts uniformly generous portions, with appetizers hovering around $5.95 and entrées range from $10.95 to $13.95. Service was instant after being seated, and the staff was well organized and efficient. The only flaw was that we were served our entrées while we were still eating our appetizers, pressuring us to eat fast so our entrées didn't get cold. The menu reflects the influence that countries at or near the Vietnamese border have on its cuisine, highlighting Chinese, Japanese, Indian and Indonesian touches.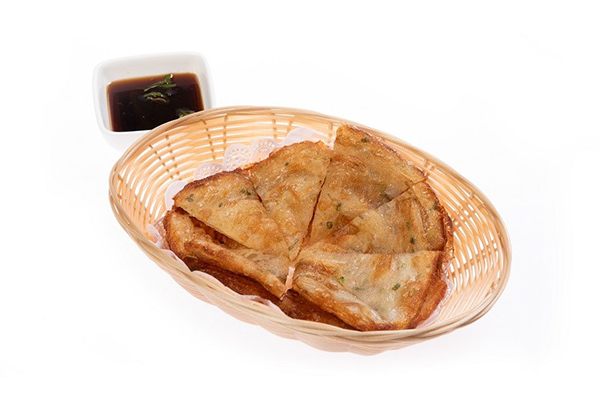 Opening salvos included an interesting Vietnamese pan fried scallion pancake with dumpling sauce, and a bountiful serving of nicely crisp coated oysters that were a bit dry inside. By far the most outstanding starter was a simplistic, yet mouthwatering, grilled lemongrass crab enlivened by savory dumpling sauce.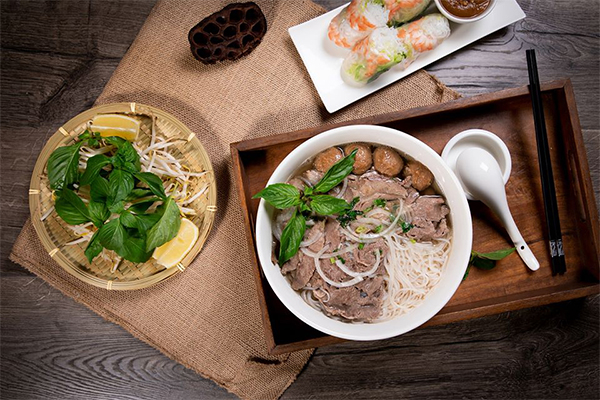 Pho Fans offers eight variations of pho, Vietnam's national dish. I picked the first and most typical of the rice noodle dish, a beef broth harboring varying preparations of beef presented with bean sprouts and herbs to be added to what was the largest bowl of pho I've ever encountered. All of the ingredients, especially a healthy portion of noodles, were first class. I found myself adding hoisin sauce to the beef broth, but it was nonetheless delicious.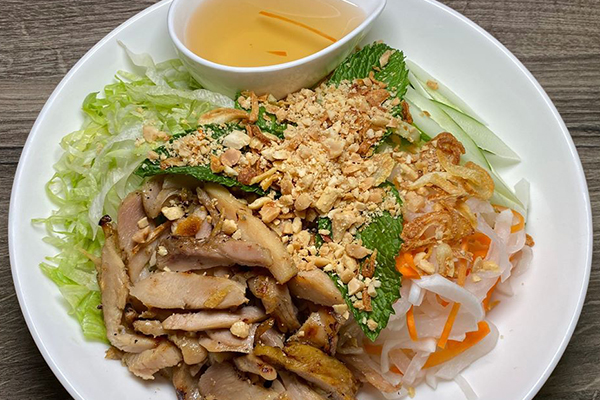 Two very respectable rice vermicelli combination plates contained everything but the kitchen sink, including onions, cucumbers, peanuts, scallions, bean sprouts, mint leaf, pickled carrots and fish sauce. One lemongrass pork chop rice vermicelli featured nice moist pieces of meat, the other held boneless spareribs in place of the pork. In both cases, a bit more meat would have been welcome, but it was an enjoyable ending to a very satisfying visit.
Richard Jay Scholem practically invented the Long Island restaurant culture through 800+ reviews of the region's eateries both on radio and in print over the last 30 years. He is a former New York Times Long Island Section restaurant reviewer, has contributed to the Great Restaurants of...magazines and Bon Vivant, authored a book, aired reviews on WGSM and WCTO radio stations, served on the board of countless community and food and beverage organizations, and received many accolades for his journalism in both print and broadcast media. He is currently available for restaurant consultation. Reach him at (631) 271-3227.