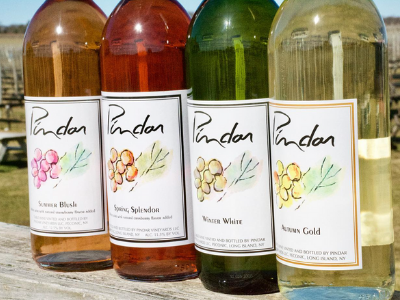 Where to Wine on Long Island
May 19, 2022 | What To Do
As the weather warms, are you wondering where to wine? Experiencing any of the wineries listed below is a guaranteed great time. From beautiful scenery, delicious wines to fun entertainment, these four spots check off all the boxes.
Wolffer Estate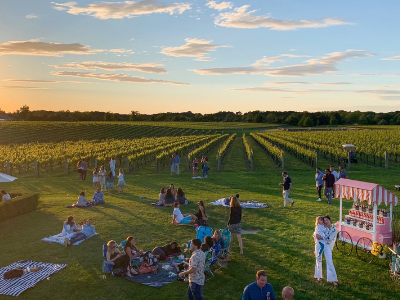 Credit: Wolffer Estate
It's almost mandatory to drink rosé in the Hamptons during the summer, and no one produces a better tasting, or better looking, bottle than Wolffer Estate Vineyards in Sagaponack. Wolffer's Summer in a Bottle rosé is among the East End's most sought after wines. The vineyard recently debuted their 2021 Summer in a Bottle Cotes de Provence rosé, a "lively wine that pairs beautifully with vibrant and sweet flavors," according to Dan's Papers. Additionally, Wolffer will also be selling "Summer in a Cupcake" rosé-flavored cupcakes, in collaboration with Baked by Melissa. The five flavors are caramel cone, red velvet, cookie dough, electric tie-dye and chocolate and sprinkles, available for purchase at the wine stand starting May 23rd.
Duck Walk Vineyards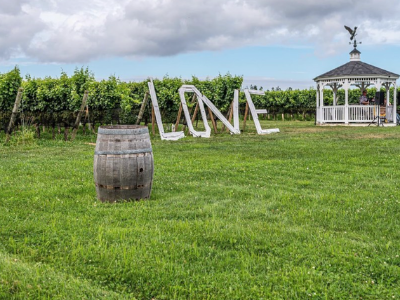 Credit: Duck Walk Vineyards
Duck Walk Vineyards in Water Mill is located on 140 acres of land, producing upwards of 5,000 cases of award-winning wines annually. Every Saturday and Sunday, live music can be enjoyed outdoors from 1 to 5 PM, with a Gatsby Red (the perfect chilled summer red), Riesling (not too sweet), or sangria in hand. The dessert wines, especially the 2016 blueberry port, are wonderful as well. Wine tastings are $13 per person and groups of 6 or more must make reservations. Get there early if you want a table with an umbrella!
Pindar Vineyards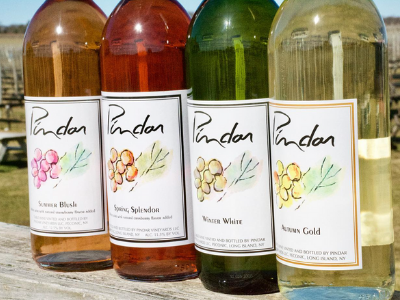 Credit: Pindar Vineyards
Pindar Vineyards in Peconic produces 70,000 cases of wine a year, making them the largest vineyard on Long Island. They grow seventeen varieties of grapes, crafting them into 23 varietals and propriety blends. The wines are sweet, as are the attentive servers! The Riesling dessert wine is a favorite, but you can't go wrong with getting a flight (or two) either. It's the perfect spot for a picnic and an essential stop on any North Fork vineyard tour.
Bedell Cellars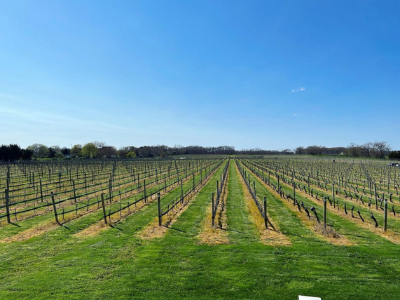 Credit: Bedell Cellars
Bedell Cellars wines are made from sustainably grown grapes on three vineyards sites, spanning 75 acres. Famously, their wines were served to Barack Obama during his second inauguration in 2013. With some of the oldest grapevines in the country, the Cutchogue vineyard seeks a natural balance between vine, soil, and sunlight to maximize native flavors in the wines. One standout is the rich Malbec wine, made with ripe cherry and red currant.