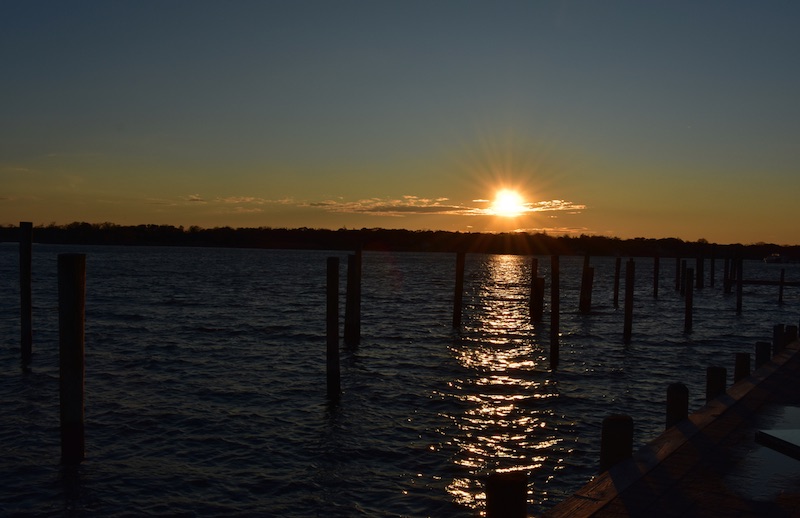 Sparkling Pointe Wine with a VIEW
January 18, 2018 | What To Do
What's better than sparkling wine and a waterfront view?
Maybe it's an incredible sunset over the water? Put it all together and what do ya got?
On Friday, February 2nd, VIEW is hosting a special wine pairing dinner featuring wines from Sparkling Pointe. A little bubbly and topnotch cuisine make for the perfect night out. Arrive early and visit VIEWBAR for a tasty cocktail and a killer sunset!
The evening begins at 7 p.m. with passed hors d'oeuvres paired with Sparkling Pointe's 2014 Brut, followed by a five-course menu. Celebrated wine maker, Gilles Martin, will be the special guest of the night. He'll share tasting notes and speak about each tasty vintage. Reservations are recommended and should be made by calling the restaurant at 631-589-2694. Cost is $90 per person, plus tax and gratuity. The five-courses will feature:
Seafood Ceviche
Garlic chips
Sparkling Pointe "Blanc de Blancs"
Oysters Lobsta-Fellah
Sparkling Pointe Cuvee Carnaval Blanc NV
Breast and Confit of Long Island Duck
Dark cherry beurre rouge
Sparkling Pointe Cuvee Carnaval Rouge NV
Medallions of Veal
Creamy mushroom risotto, winter vegetables
Sparkling Pointe Brut Seduction 2017
Pistachio Pound Cake
Fresh berry compote, vanilla ice cream
Sparkling Pointe Cuvee Carnaval Rose NV
VIEW
3 Consuelo Place
Oakdale, NY 11769
631.589.2694
viewoakdale.com