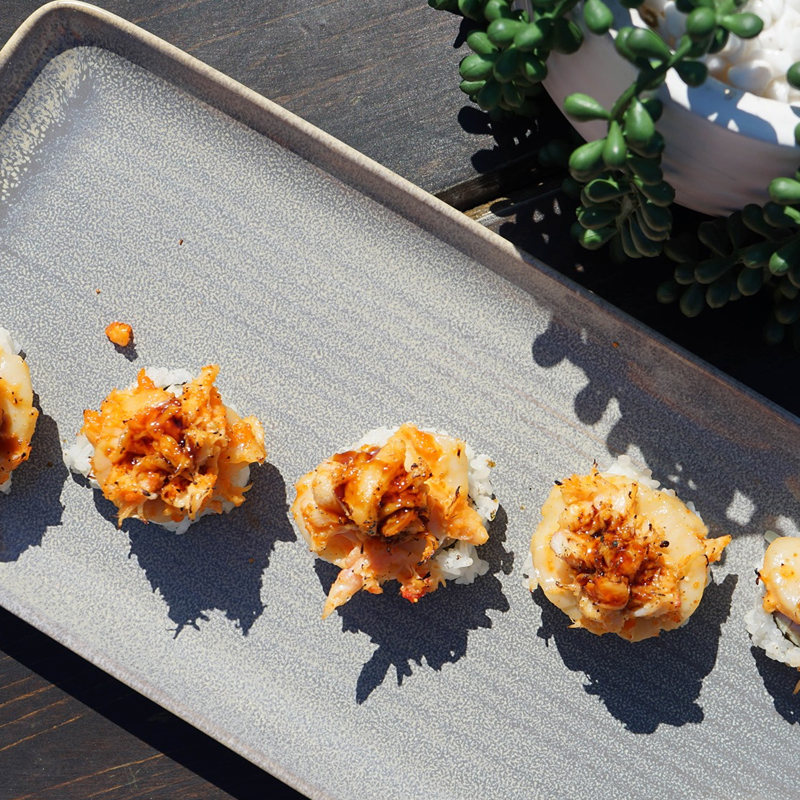 Union Sushi & Steak: Southampton's Dining Hot Spot
February 17, 2021 | What To Do
There's finally a place in Southampton Town where meat lovers and pescatarians can enjoy fine dining together in harmony. Ian Duke and partner David Hilty, the owners of the popular Southampton Social Club and Union Burger Bar, have unveiled the East End's hottest new dining destination: Union Sushi & Steak.
Union Sushi & Steak was born when Duke saw the lack of year-round sushi restaurants and steakhouses in Southampton. "We created Union Sushi & Steak because it's what the people of Southampton are asking for," Duke said. "Right now, it's a trek for a REAL roll-up-your-sleeves steakhouse dining experience."
The restaurant is co-located with Union Burger Bar, formally home of the famous Herb McArthy's. Union Sushi & Steakhouse channels that "Supper Club" feeling, albeit, for the more sophisticated. Picture this; dinner starts to wrap up, the keys on the baby grand start to dance, the DJ's music starts to intoxicate you and the cocktails set the tempo. Since its opening, the new restaurant has received rave reviews and hopes to bring the very best experience throughout the year.
The delectable menu is prepared by award winning Chef's Scott Kampf and Marc Fasciana of varied fame and tenures. Menu options feature dry aged steaks imported from Niman Ranch in Colorado and an assortment of fresh sushi and sashimi that is both enticing and inventive.
Make sure to also checkout Ian Duke's new dining venture, The Coop. The Coop is operating out of Southampton Social Club, which is closed during the off-season but is still open for private events. The ghost kitchen concept enables customers to order delivery and offer curbside pick-up for guests who order through the website or over the phone. There, in fact, are daily specials for those who order directly through the restaurant's website for curbside pick-up. While there is no indoor or outdoor dining, The Coop is available for catering small gatherings and events. And, as food guru Ian puts it, The Coop serves chicken that is simply "scrumptious".