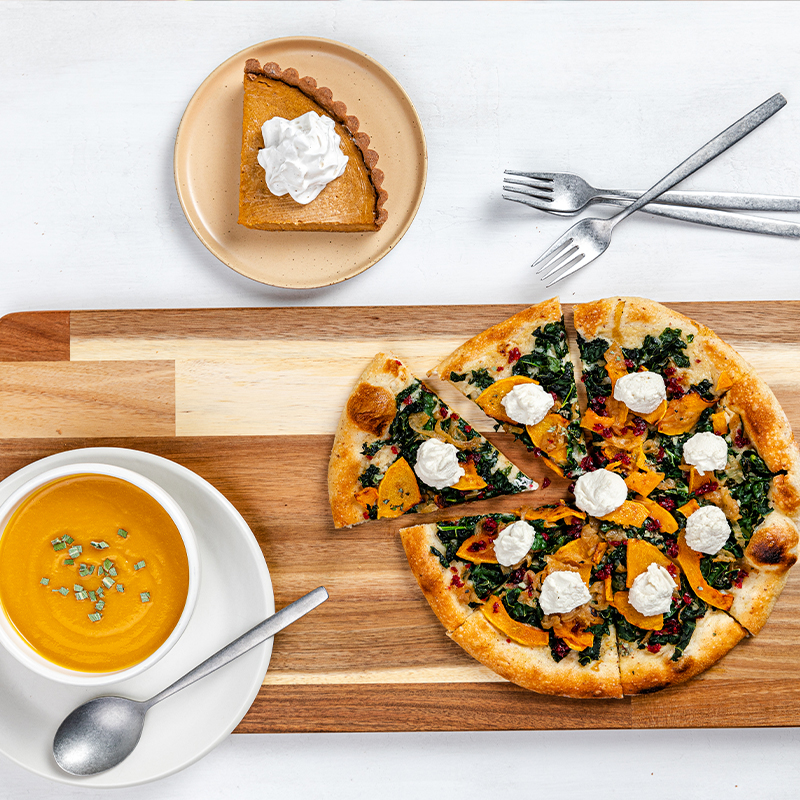 True Food Kitchen At Roosevelt Field Celebrates One Year Anniversary With Launch OF New Fall Menu
September 8, 2021 | Daily Bite
In honor of their one year anniversary, True Food Kitchen in Garden City is kicking off the start of the fall season with a new seasonal menu featuring familiar, feel-good favorites as well as new, crave-worthy creations. True Food Kitchen, located at Roosevelt Field Mall, opened in September of 2020. The flavor-forward menu is carefully crafted with each season to let guests experience produce at the peak of its freshness and flavor.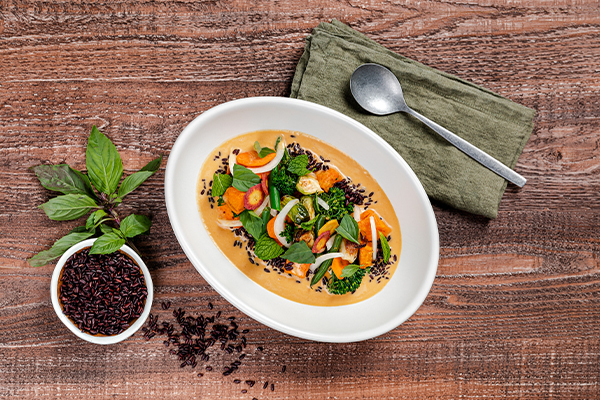 Credit: True Food Kitchen
Executive Chef, Seth Barton, leads the culinary team in Garden City helping to spearhead the innovation around the new menu. Guests can expect a variety of new dishes & beverages made with the very best of the season's produce – roasted butternut squash, toasted mulberries, brussels sprouts, pomegranates and more. While True Food is welcoming back nostalgic favorites like its famed Butternut Squash Soup, Squash Pie and Butternut Squash Pizza, a variety of new, never-before-seen crave-worthy classics will also make a debut. Say hello to Butternut Squash Farro Risotto, a warm and cozy bowl made with roasted butternut squash, brussels sprouts, golden beets and mushrooms, tossed in a horseradish vinaigrette and garnished with fresh arugula. The Roasted Brussels Sprouts starter will be making a return along with a new version of the Spicy Panang Curry, this time on a bed of forbidden black rice, and fall's favorite Seasonal Ingredient Salad. Looking for comfort food that tastes exactly how fall feels? Try the Lasagna Bolognese, Chicken Parmesan or Sustainable Seabass, cozy entrées with bold autumn flavors.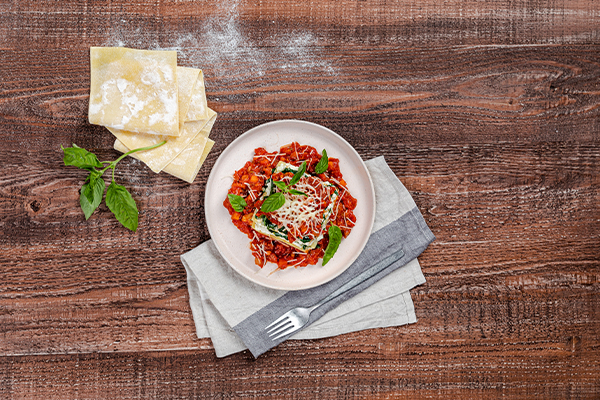 Credit: True Food Kitchen
The restaurant also offers a scratch bar featuring freshly pressed juices, organic teas, and natural refreshers, such as the seasonal Concord Grape Lemonade, Passion Fruit Limeade, and Sparkling Orange Sencha Tea. Fall flavors are abound in seasonal cocktails including the Common Bond with pressed apple and chai spice, Passion Fruit Margarita, Prairie Royale with black currant cassis, Juniper Rose with rose-infused gin, grapefruit and thyme, and South for Winter with organic spiced rum, pineapple, and banana.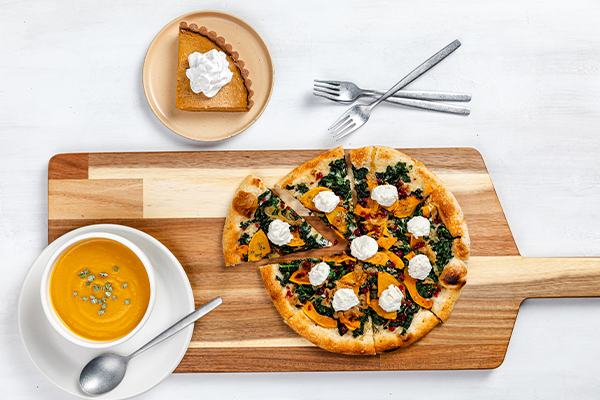 Credit: True Food Kitchen
True Food Kitchen in Garden City is currently open Monday – Thursday 11:30 a.m. to 9 p.m., Friday 11:30 a.m. to 9:30 p.m., Saturday 10:30 a.m. to 9:30 p.m. and Sunday 10:30 a.m. to 9 p.m. Reservations are available through Open Table and walk ins are also accepted. The full brunch, lunch and dinner menus are available for pick-up or delivery, along with a selection of meal prep offerings, family meals and to-go bundles for 4 to 6 people, all available via online ordering.