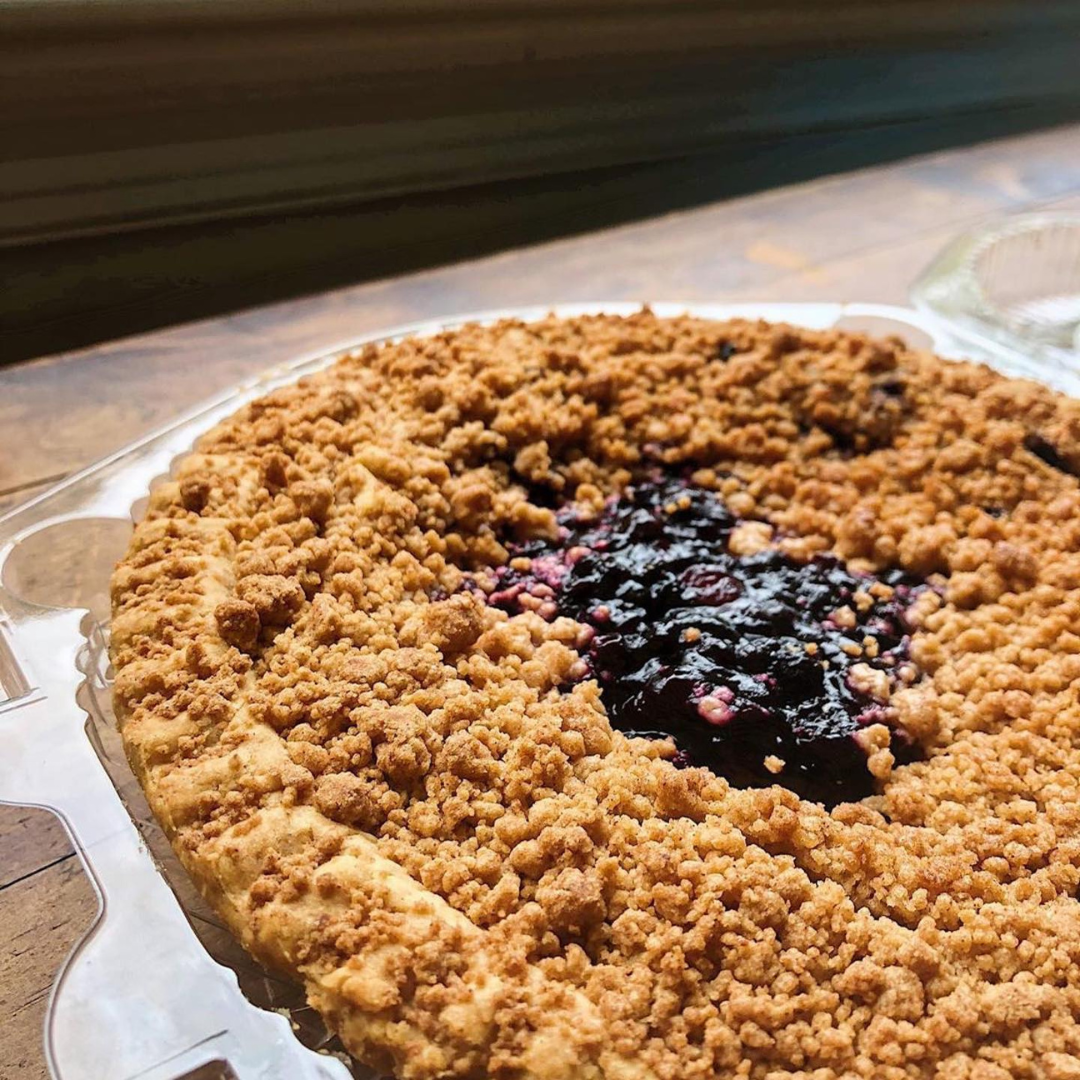 Indulge in Autumn's Delight: Long Island's Best Locations for Pie at This Thanksgiving
November 20, 2023 | What To Do
As autumn sweeps across Long Island, it brings with it crisp air, colorful foliage, and the irresistible allure of seasonal pies. Thanksgiving, in particular, is a time when our taste buds yearn for the comforting flavors of pies made from freshly harvested ingredients. Whether you're a fan of classic apple pie or crave the rich essence of pumpkin, Long Island has a delectable slice waiting for you. Here are four places to check out with wonderful pies for Thanksgiving.
Briermere Farms


Credit: Briermere Farms
Nestled in the heart of Riverhead, Briermere Farms has been a beloved destination for pie enthusiasts since 1961. This family-owned and operated farm is renowned not only for its picturesque setting but its exquisite fruit pies. Briermere Farms takes the concept of "farm-to-table" to a whole new level, with a commitment to using freshly picked, high-quality ingredients straight from their own fields. As the seasons change, so do their pie offerings, with a varying daily pie list as well. Briermere Farms is the ideal destination to embrace the flavors of autumn and tastes of Long Island.
Blue Duck Bakery Café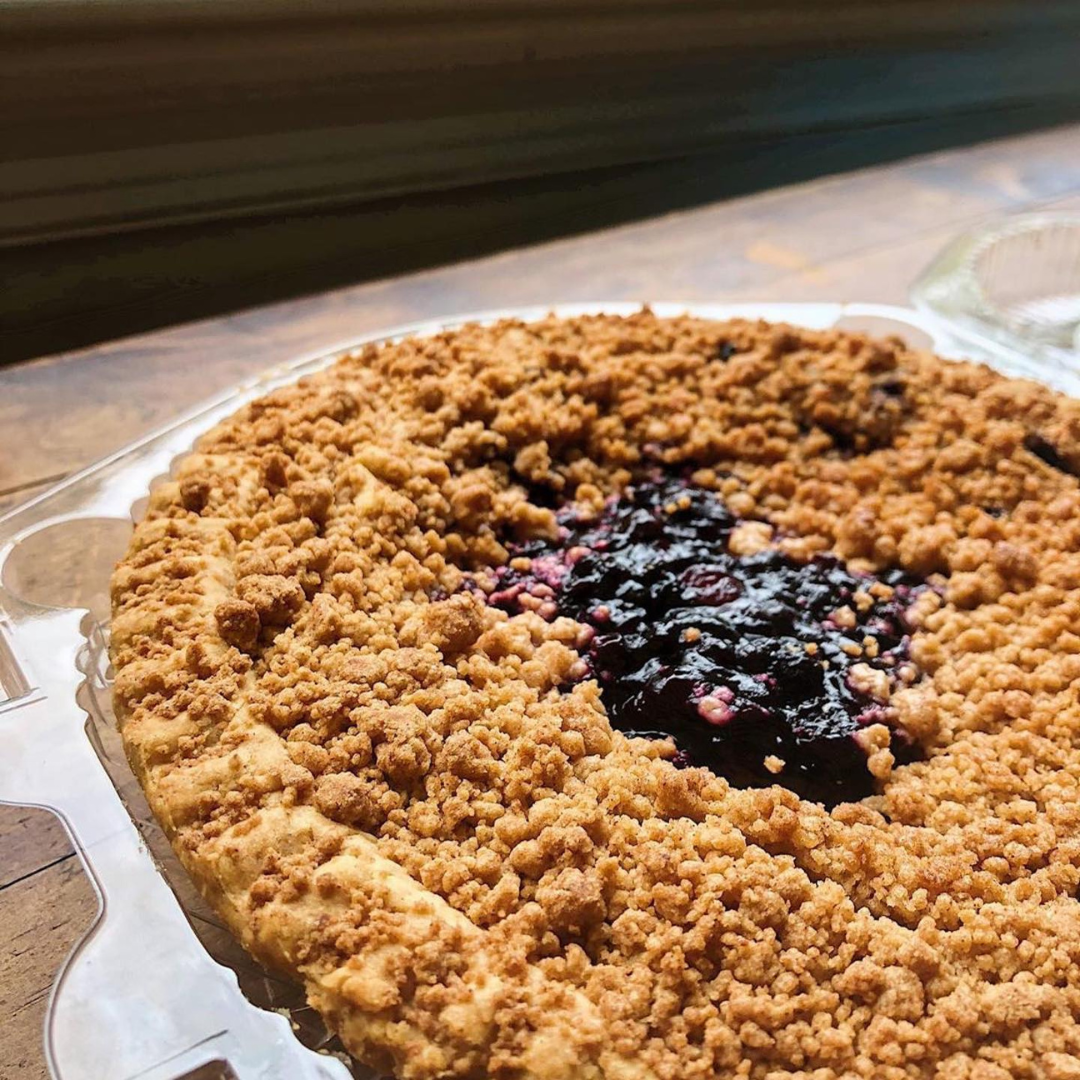 Credit: Blue Duck Bakery Café
Blue Duck Bakery Café first opened in 1999 and has locations on the North Fork in Greenport and Southold. Their selection of pies, made using traditional baking methods and high-quality ingredients, is a testament to their commitment to quality. Fall enthusiasts will find comfort in their seasonal pies, such as their Wild Blueberry pie, Country Peach Crumb, Strawberry Rhubarb and other classics. The cozy and welcoming atmosphere of their cafes only enhances the experience, making it a go-to location for pie-lovers.
Sweetie Pies on Main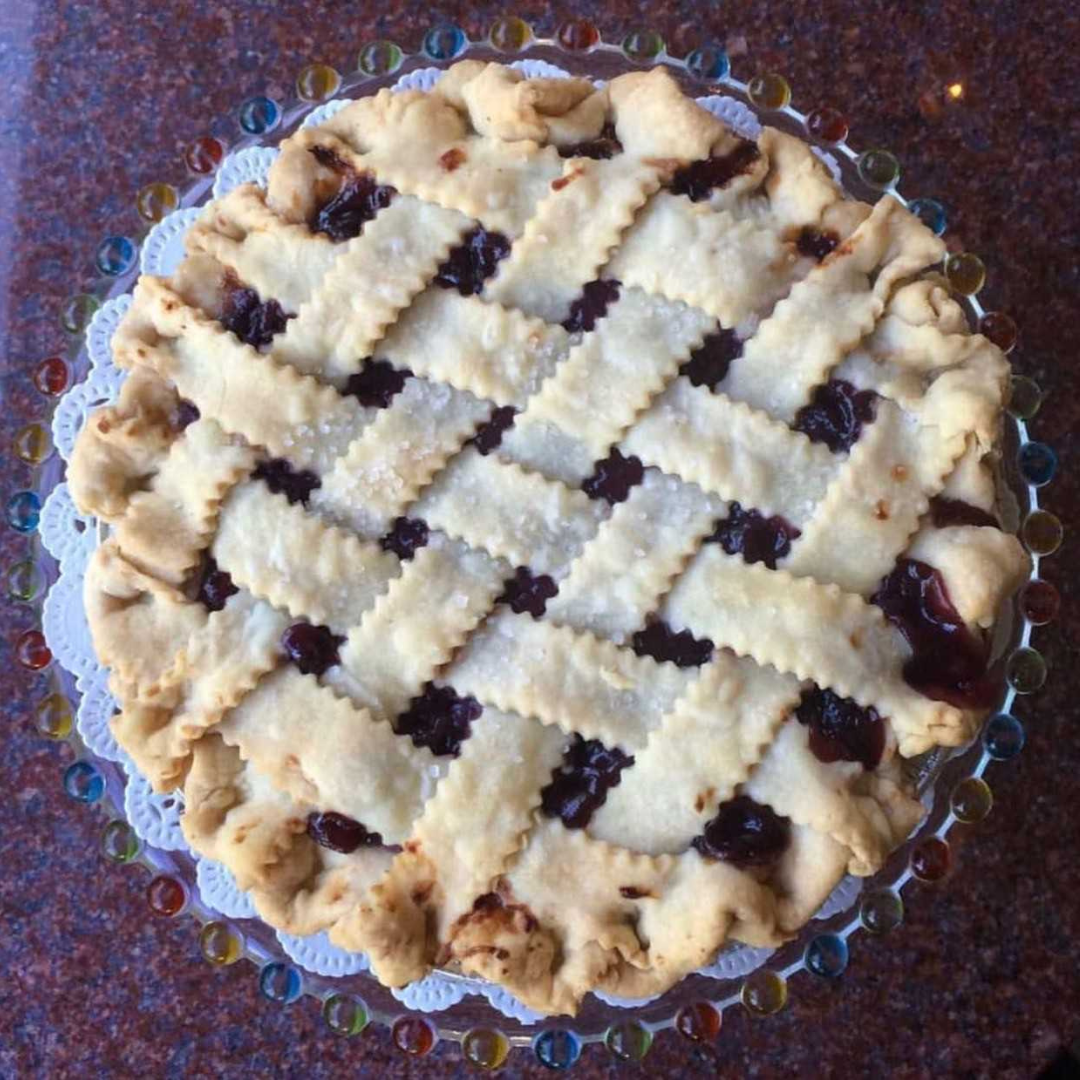 Credit: Sweetie Pies on Main
Sweetie Pies on Main in Cold Spring Harbor is a family-owned cafe and bakery that has been open for 13 years. The shop provides its customers with gourmet drinks and baked goods, as all of their baked goods are fresh and sourced by local bakers. Their pies, with favorites including their strawberry and apple pie, are mouthwateringly delicious. With indoor and outdoor seating, Sweetie Pies on Main is a great cozy spot to relax and indulge in your favorite sweets, which will have you coming back for more.
Sugarberry Bakery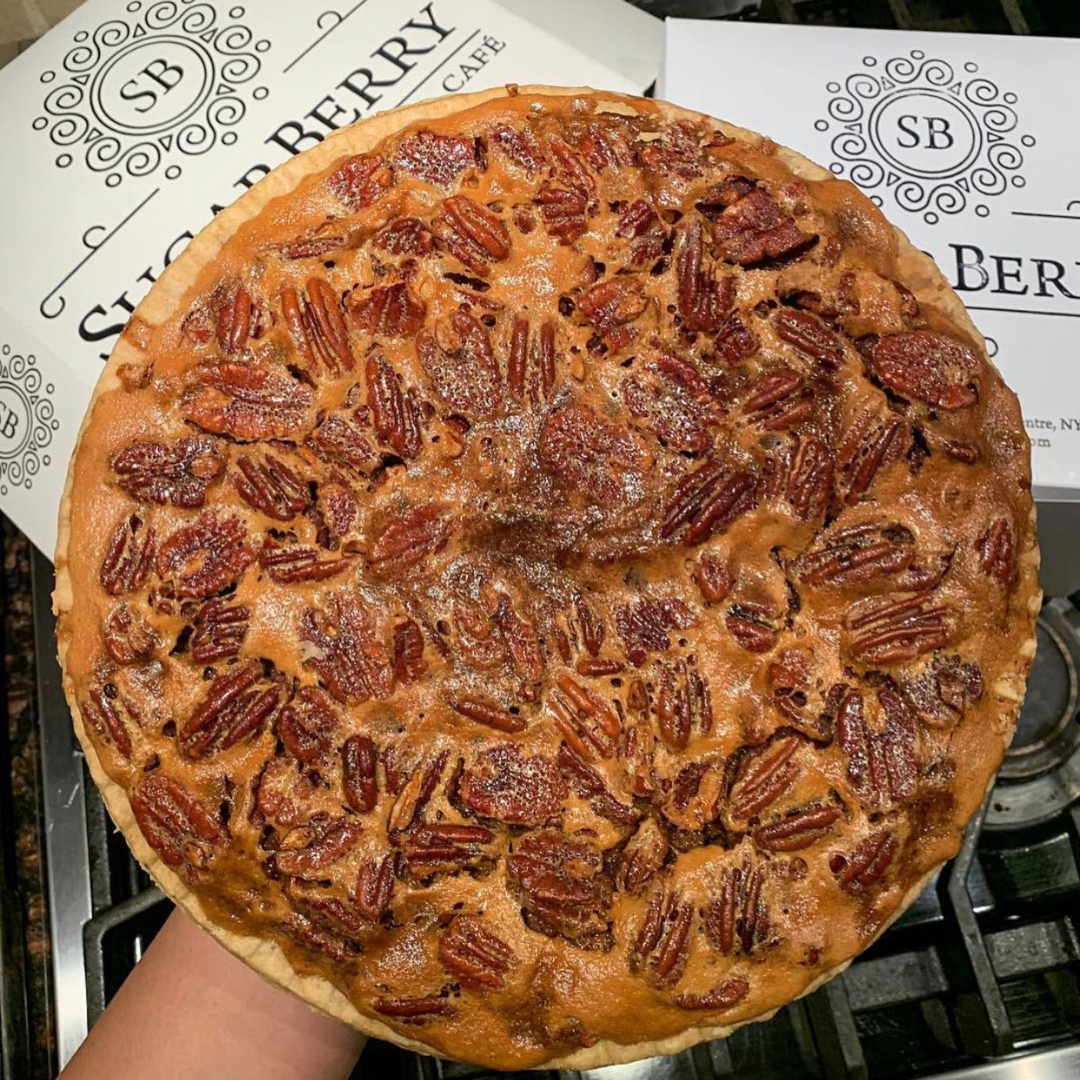 Credit: Sugarberry Bakery
Sugarberry Bakery in Rockville Centre is a purveyor of fine European baking. Using the highest quality ingredients and production processes, its timeless traditions, history, and methods have made this bakery a standout to its customers. Open seven days a week until midnight, the bakery has a "live menu" made of fresh products that are constantly being made in the kitchen. With an extensive pie list including cherry, coconut, custard, pumpkin, chocolate mud pie, and more, you'll be guaranteed to have a slice of paradise.