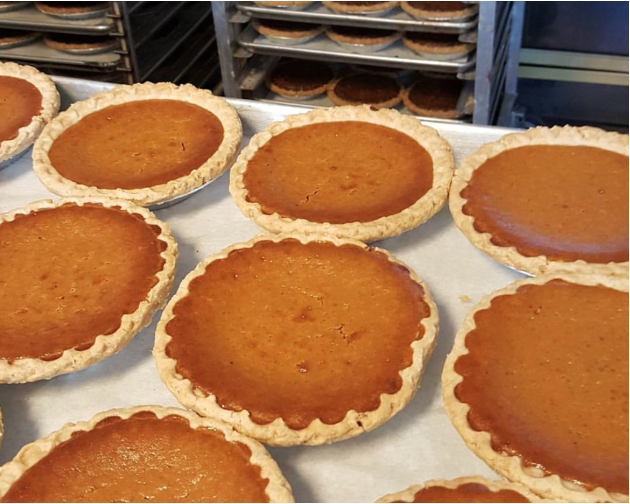 Restaurants Offering Thanksgiving Meals
October 27, 2023 | What To Do
Thanksgiving, a time to express gratitude and thanks, is also an occasion where a lot of time and energy goes into cooking numerous dishes to feed your family. This can be stressful for some, and others may simply not have the time to prepare such a large meal.
So why not let someone else cook it for you? This article gives you five Long Island eateries that are offering dinner services for Thanksgiving, as well as catering for those who still want to eat in the comfort of their own home.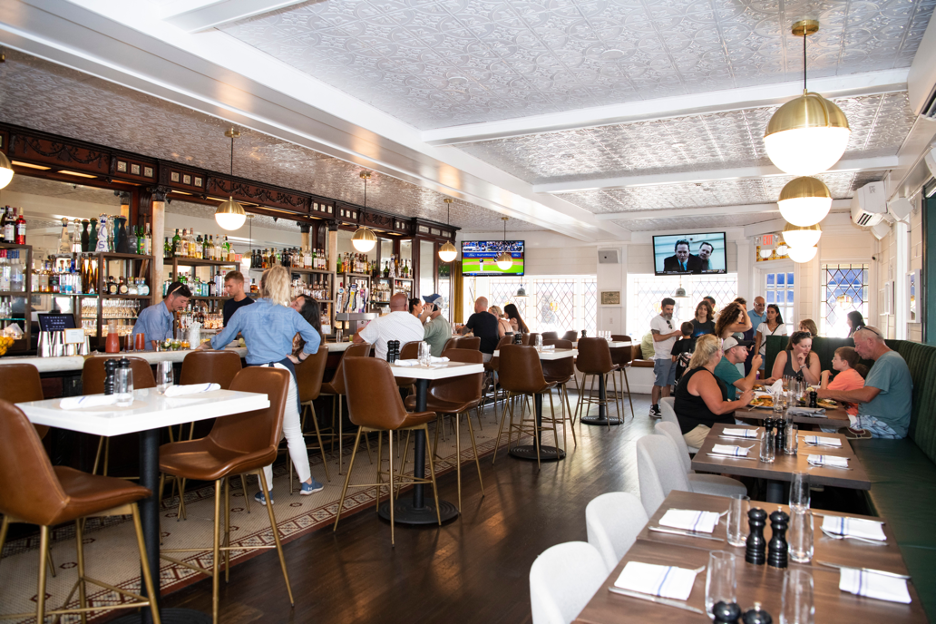 Credit: Claudio's Tavern & Grill
The first restaurant offering a delicious Thanksgiving meal is Claudio's Tavern & Grill located in Greenport. The restaurant is excited to kick off the holiday season with their second annual bountiful Thanksgiving buffet. From noon to 6 p.m., you can skip cooking for your family and enjoy a traditional feast with a beautiful water view in downtown Greenport. Kids can also enjoy activities such as an arts and crafts station and a festive cider station with delicious beverages for both children and adults. With options for parties of all sizes, they will be serving dinner for $75 for adults, $35 for children ages 3-10, and children three-and-under eat free. Keep in mind that these costs do not include tax or gratuity. Reservations are highly recommended and can be made by clicking: here.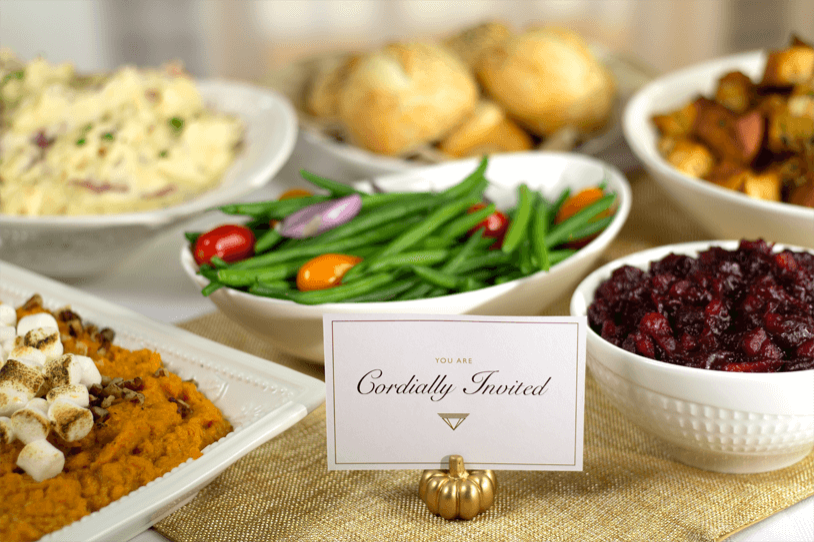 Credit: The Capital Grille
If you are in Nassau county and you aren't sure whether you want to dine in or enjoy your meal at home, The Capital Grille located in Garden City is offering both dine in and dine at home meals. For a meal in their dining room, they are offering a special Thanksgiving menu, although their full menu will also be available. Adults can eat for $50, and children eat for $20. If you would prefer to eat in the comfort of your own home for a more intimate holiday meal, they are offering a spread of delicious food to go that serves four people for $135. Aside from roasted turkey, the restaurant will send you home with abundant sides to enjoy such as brioche stuffing, cranberry-pear chutney, and pecan-crusted sweet potatoes with hot honey. If these options sound good to you, reservations can be made on their website, or you can pre-order your meal to pick up at the following link: here.
Credit: Lulu Kitchen & Bar
Lulu Kitchen and Bar in Sag Harbor is another restaurant offering dine in and takeout for Thanksgiving. Open from noon to 8 p.m. on Thanksgiving Day, they are offering a holiday themed entrée of roasted turkey with cranberry sauce, chestnut-sunchoke stuffing, sweet potato soufflé, roasted lemon-Brussels sprouts and house gravy. A meal for two people is $98, plus tax and gratuity and a minimum of two people at a table must order. Kids can eat at half price featuring a smaller portion. Their regular a la carte menu will also be available. A takeout package is offered, along with add-on sides and canapes. The package for two costs $145 and for four is $285 and the menu is available on their website. If you are interested in ordering takeout, send an email to: info@lulusagharbor.com. If you are interested in dining in the restaurant, reservations are recommended and can be made at the following link: here.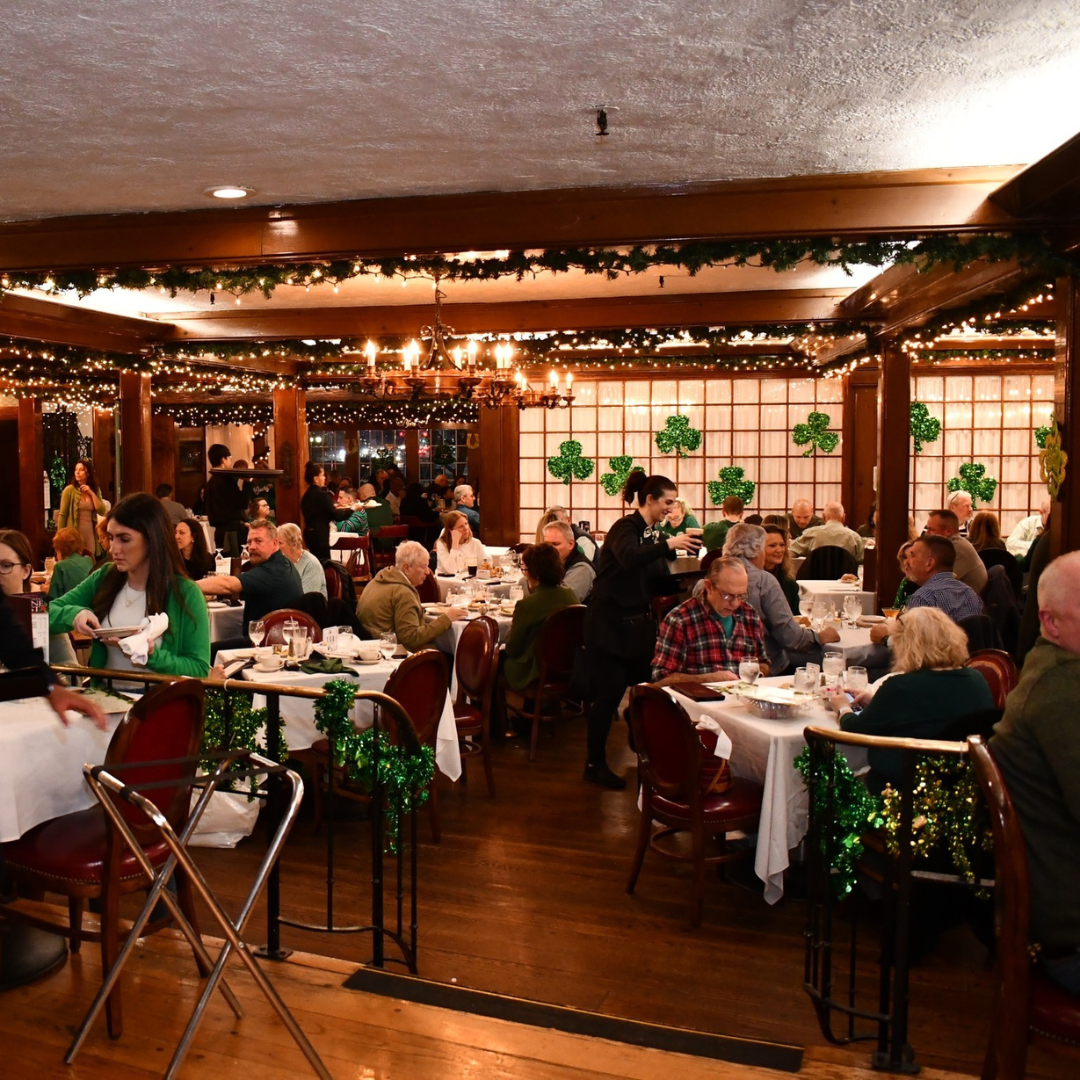 Credit: The Milleridge Inn
Another great option for your meal is Thanksgiving at The Milleridge Inn. This restaurant is offering two dining choices for the holiday, the first being a sit-down prix fixe menu, the second being a grand buffet. Both are available from noon to 4 p.m. with seating's every half hour, reservations are required. For the sit-down prix fixe menu, adults can eat for $67.95 and children can eat for $34.95, both plus tax and gratuity. Children two-and-under are free. For the grand buffet, adults eat for $69.95 and kids for 36.95, kids two-and-under are free, tax and gratuity are not included. Both options contain traditional holiday food items and feature something everyone will enjoy. The menus are available on their website, and you can make a reservation by clicking this link: here.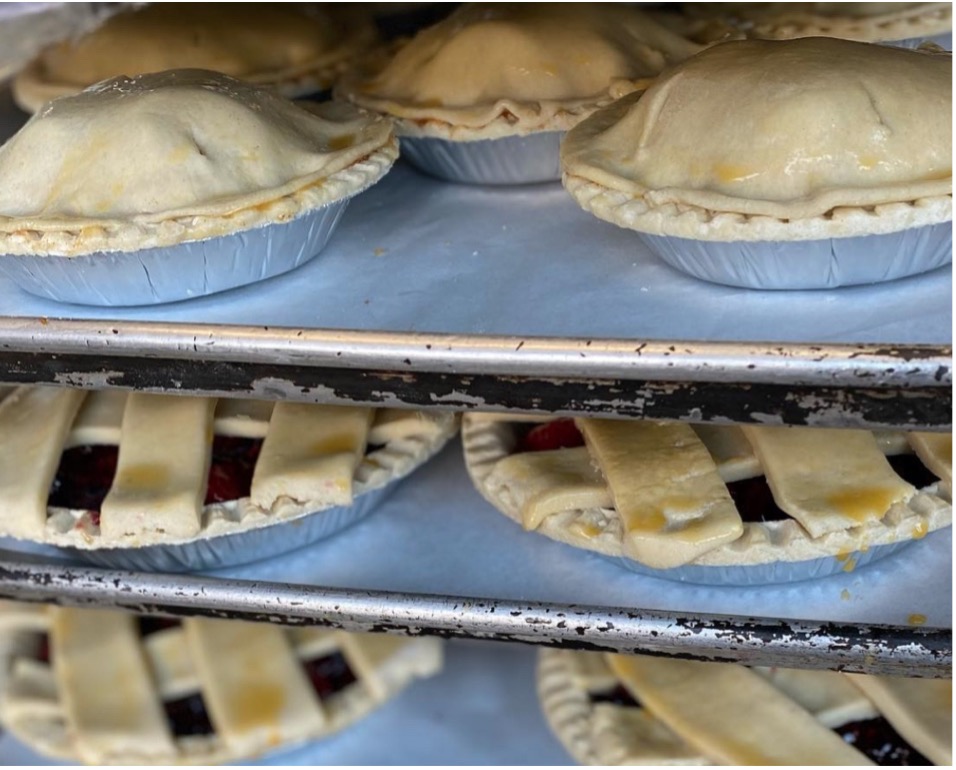 Credit: L&W Market
Our final location offering Thanksgiving meals is L&W Market in Bridgehampton. If you have a lot on your plate and won't have time to cook a meal yourself, this is a great option for you. A special catering menu is available featuring dishes such as hors d'oeuvres, appetizers, main dishes, sides and desserts. Prices vary based on sizes and selection. The menu contains items such as a cheese board, lobster pumpkin bisque, free range heritage turkey, Parker House rolls, yakatori glazed sweet potatoes, Blue Duck pumpkin pie and much more. All orders must be placed by Monday, November 20th at 6 p.m. Pick up will be available on Wednesday November 22nd from 3 to 5 p.m., as well as on Thanksgiving Day between 9 and 11 a.m. Orders may be placed online at the following link: here.
Thanksgiving is a time to spend with friend and family being grateful and thankful, and the less time you spend cooking, the more time you can enjoy with loved ones. These options allow for new traditions of going out to eat or ordering in and having more time to enjoy the holiday. Regardless of where you choose to eat, you will end the day with a full belly and a happy family. Happy Thanksgiving!