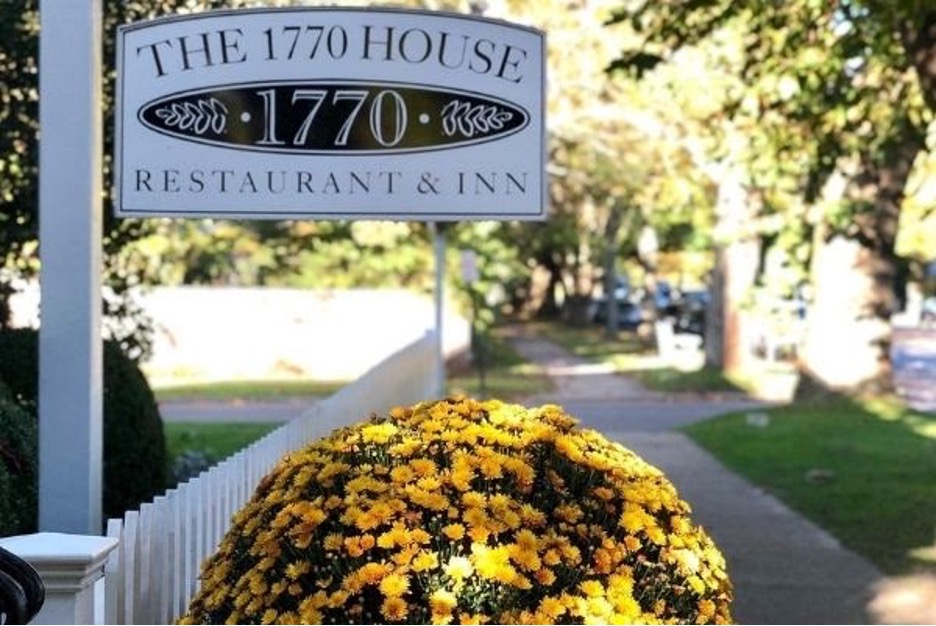 Restaurants Offering Takeout on Thanksgiving
November 16, 2021 | What To Do
One doesn't normally associate Thanksgiving with takeout food. However, there are some terrific restaurants offering Thanksgiving packages that are too good to pass up. Check out these three Long Island eateries that are offering to-go menus for turkey day.
Nick and Toni's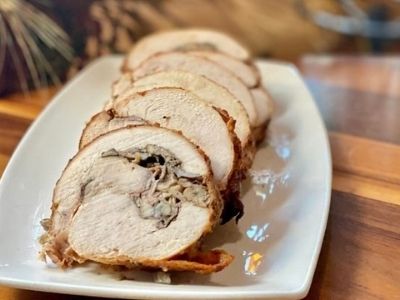 Credit: Nick and Toni's
Nick and Toni's "Thanksgiving at Home," menu includes romaine salad, artisanal cheese, prosciutto di parma and pumpkin seeds for appetizers. Mains include Murray's turkey braciola and the wholesome butternut squash and ricotta lasagna. There are a variety of pies to choose from for dessert (apple crumb, pecan or pumpkin) as well as almond biscotti and N & T's classic tartufo. Orders must be placed by Friday, November 19th at 3 p.m. Pick-up will take place Wednesday, November 24th between 3 and 5 p.m. Orders can be placed here.
George Martin's Grillifre Merrick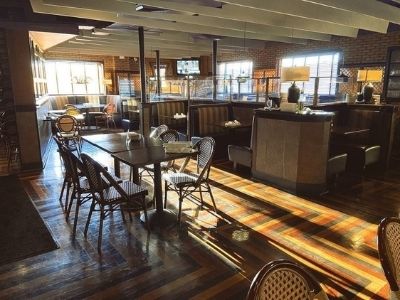 Credit: George Martin's Grillfire Merrick
George Martin's Grillfire in Merrick has a special to-go menu for Thanksgiving, accentuating side dishes. They are available in half-trays, which can feed 6 to 10, of full trays which feed 12-16. Sides include crispy brussel sprouts, maple cinnamon whipped sweet potatoes, garlic mashed potatoes, chicken fingers, Grillfire Mac & Cheese and penne ala vodka. All orders must be placed by Monday, November 22 and pick-up is Monday, November 24th before 6 p.m. Orders can be placed by calling the restaurant directly at 516-379-2222.
The 1770 House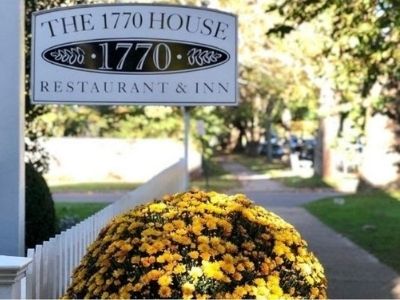 Credit: The 1770 House
Nick and Toni's isn't the only beloved East Hampton restaurant offering takeout on Thanksgiving. The 1770 House is joining in on the fun. The wood-beamed, homey inn is nicely complimented by Ches Michael Rozzi's delicious contemporary American cuisine creations. It's Thanksgiving feast to-go menu features organic Amish turkey, sage and giblet gravy, pan-roasted garlic Yukon gold potato mash, green beans almondine and a flavorful cranberry-orange relish. Dessert items include ricotta cheesecake with hazelnut graham cracker crust and sticky date cake with hot toffee sauce and caramel gelato. The meals also come with cooking instructions and a meat thermometer. The package feeds 6-8 people. Order must be called in to 631-324-1770 by November 19th. Pick-up is on November 24th from 1-3 p.m.
The Pit Stop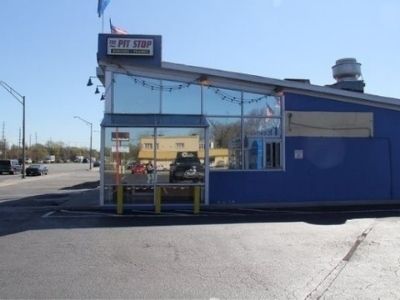 Credit: The Pit Stop
The Pit Stop in Merrick is located in a refitted 1957 ice cream parlor. The family-run restaurant has expanded its repertoire with each passing year and provides great, fresh homemade cooking. It's "Thanksgiving Day Family Package" feeds 10-12 people for $250 plus tax. The deal includes a 20-25 pound turkey, stuffing, vegetables, gravy and cranberry chutney. Some of the sides are roasted potatoes, sweet potato mash, creamed spinach and cornbread. You can view the menu here. Call 516-223-7799 to place your order.