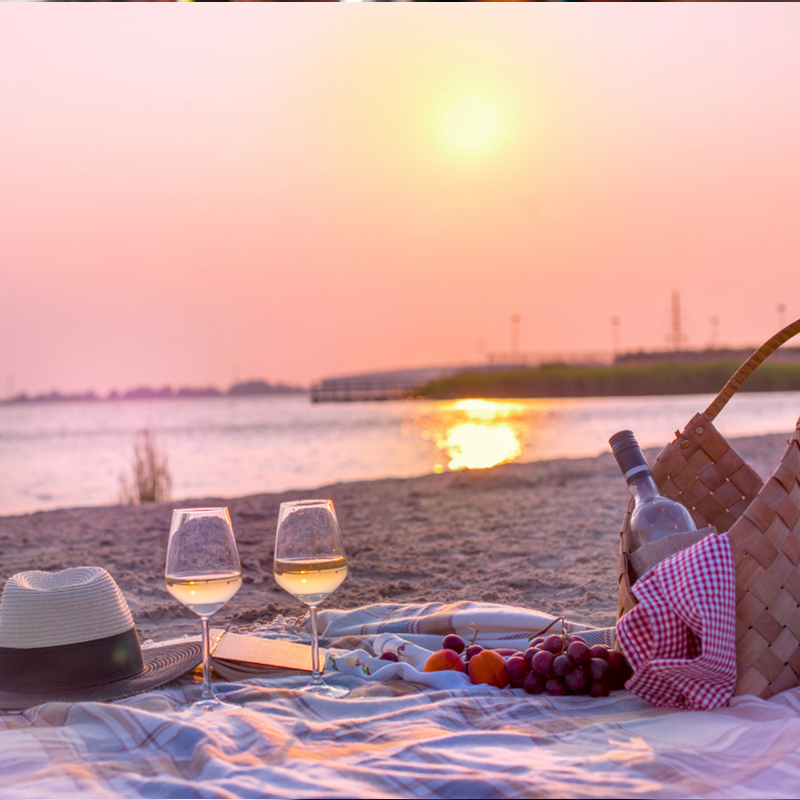 Where to Enjoy the Best Sunset Views and Specials
June 23, 2021 | Budget Gourmet
Who doesn't appreciate a good sunset? We know we do! Add some good food and drinks and you've got the perfect afternoon lined up. We've rounded up some of our favorite places to get all three of these things including some awesome specials to make your sunset views even better.
Sunset Beach-Shelter Island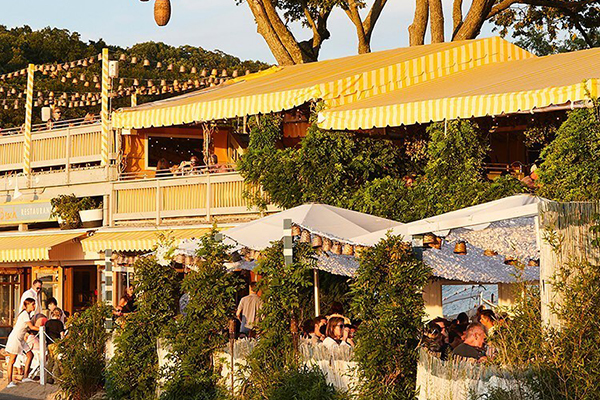 Credit: Sunset Beach
After being closed for a year due to Covid the famous Shelter Island Restaurant, Sunset Beach is back open for business. Enjoy the St. Tropez-esque vibes of the restaurant while noshing on fresh dishes prepared with locally sourced ingredients all while basking in the incredible view of the sunset from their balcony and outdoor seating. Bring the whole crew down to help you finish off one of their enormous drinks!
View-Oakdale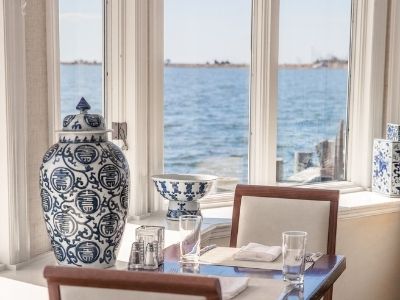 Credit: View
Oakdale's View Restaurant is a prime spot to catch the sunset and grab a drink. Take advantage of their Open Bar Ultra Liquor package, and sip on open bar selections plus Grey Goose, Belvedere, Crown Royal, Maker's Mark, Bulleit and more for $30 per person. If you're look for a more relaxing evening, grab a bite to eat and dine on their outdoor patio that feature views of the Great South Bay.
Ocean-Bayville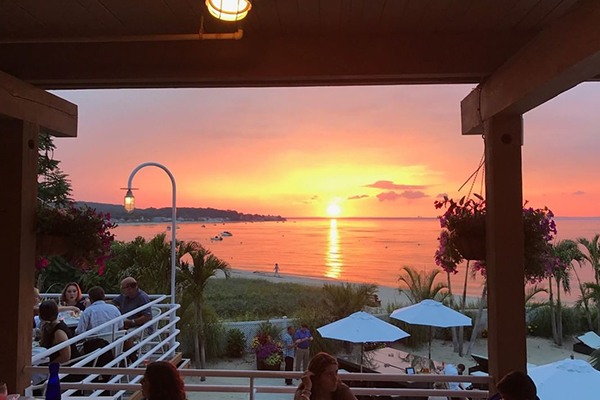 Credit: Ocean
A sunset deck and beats by the Andre Phillips band are what you'll find at Ocean in Bayville. Lobster sliders, raw bar specialties, ahi tuna wrap and steamed lobster are just some of Ocean's menu highlights. Happy Hour is every Tuesday-Friday and offers ½ priced apps and drinks by the glass from 3:30-5:30 p.m. or 6 p.m. for dining club members.
The Montauket-Montauk


Credit: The Montauket
The Montauket provides you with a great view over the Montauk cliffs overlooking the open ocean, making it an ideal sunset viewing spot. Enjoy their daily specials and sunset and cocktail hour beginning at 3 p.m. Seating is limited so make sure to drop in early.
The Beacon-Sag Harbor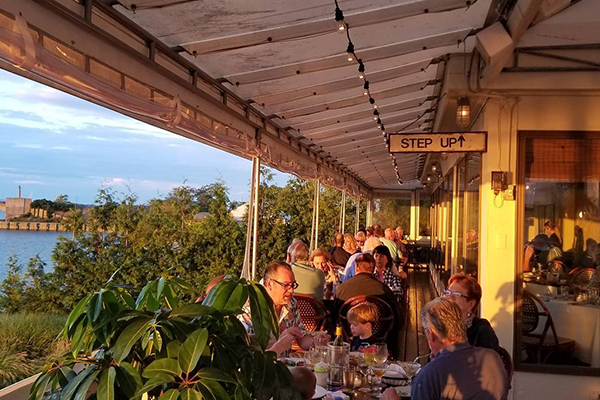 Credit: The Beacon
Sunset dinner specials and waterfront views, what more could you ask for? The Beacon offers stunning views that span across Sag Harbor Bay and the food is even better than the view. Start off with the crispy portobello with roasted peppers, smoked mozzarella and lemon-caper butter and make sure you try the lobster rigatoni served with aged cheddar, roasted corn, basil and cream.
Bostwick's on the Harbor-East Hampton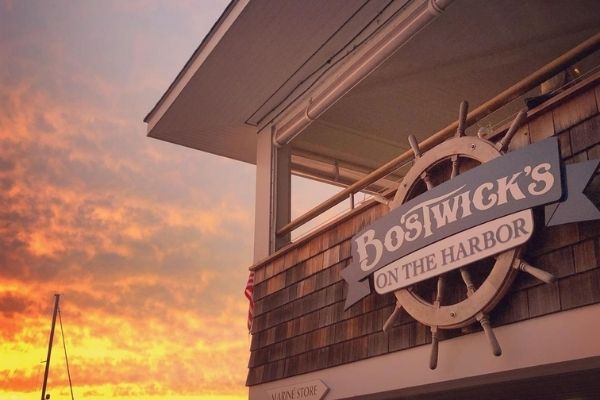 Credit: Bostwicks on the Harbor
Venture out to the woodland escape of Springs and appreciate the gorgeous view of the sunset over the harbor at Bostwick's on the Harbor. Nosh on all your favorite seafood bites while drinking libations like their Miami mo cooler, lunar eclipse and grapefruit nirvana. Sunset views and good vibes are what you'll find here!