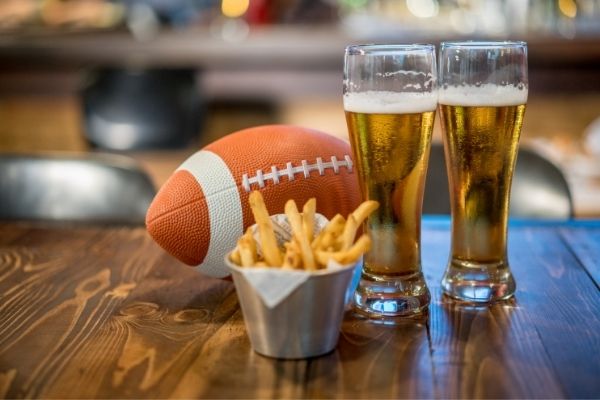 The Four Liveliest Sports Bars on Long Island
February 10, 2022 | Daily Bite
Although we had to wait an extra week this year, The Big Game is finally here! Not everyone enjoys a sports bar, as they can often feel like a bad, claustrophobic frat party, but if you walk into the right one, they can enhance the sports-watching experience. These four Long Island sports bars have plenty of TVs, delicious gameday grub, and most importantly, bring the fun.
The Main Events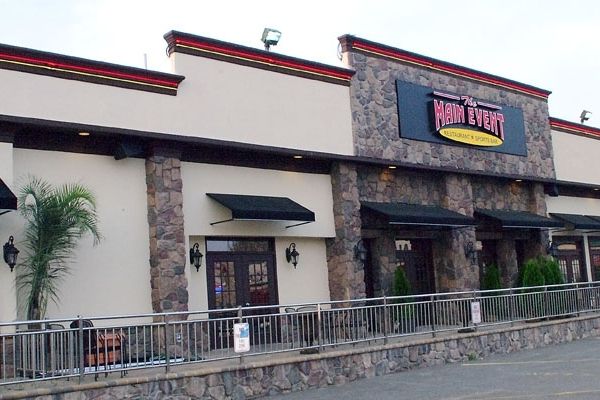 Credit: The Main Event
There's a flat screen in every direction you look at The Main Event Restaurant & Sports Bar in Plainview. The extensive selection of handcrafted ales and microbrews will satisfy any penchant. To get started, try the extreme nachos, covered in southwestern chili, jalapeno and various cheeses, or the Teriyaki wings. Terrific entrees include the marinated steak tidbits, BBQ baby back ribs with grilled shrimp and stadium burger with bacon.
Popei's Clam Bar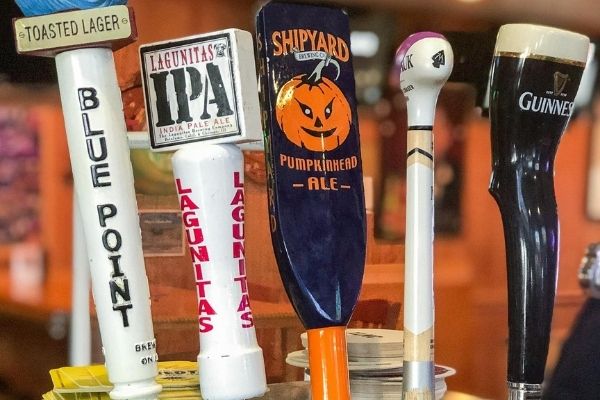 Credit: Popei's Clam Bar
For big events, Popei's Clam Bar can become quite raucous and if that's the vibe you're looking for, look no further. Delicious starters include the buffalo calamari, bucket of mussels and overstuffed baked clams. For entrees, go for the seafood linguine, consisting of mussels, clams, scungilli, calamari, shrimp and scallops or the Cajun-style mango salmon and shrimp. The menu has many creative dishes that might read wacky, but are actually quite good. We hear the bartenders are quite funny as well.
Croxley's Ale House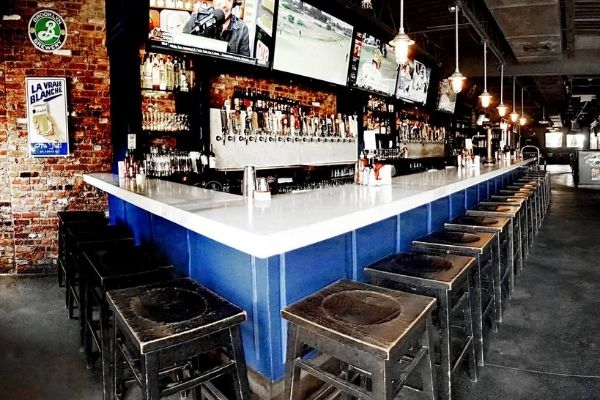 Credit: Croxley's Ale House
Croxley's has won the Best Sports Bar Award from Best of LI multiple times. The hundreds of craft and imported beers are a big draw on their own and on game days, the ale house is packed to the gills. Standout menu items include the classic mac n' cheese, piccadilly chili, and chipotle BBQ burger. Try one of their sandwiches served with fries, such as the French dip or steak sandwich, are likewise delicious. Whether you're team is winning or losing, the vibe at Crowley's is always a win.
Napper Tandy's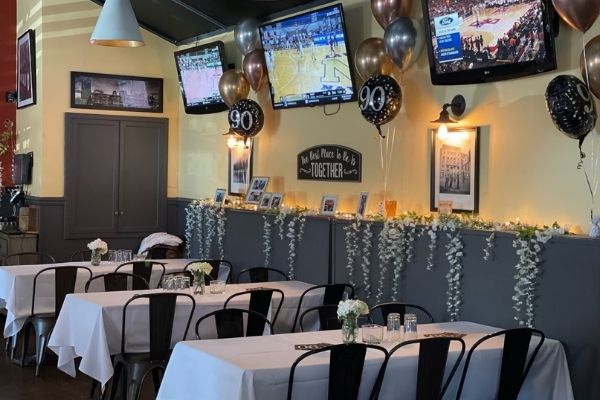 Credit: Napper Tandy's Irish Pub
Every Sunday is a party at Napper Tandy's in Smithtown and we challenge you to find a crowd that is more into the game. You'll receive at least fifty high fives and perhaps even a few hugs when the team's doing well. This watering hole makes mean nachos, topped with chili jalapenos, olives, tomatoes, cheddar and lettuce. The pork pot stickers, glazed with a sweet-and-salty teriyaki sauce, are a fun appetizer to share with friends.