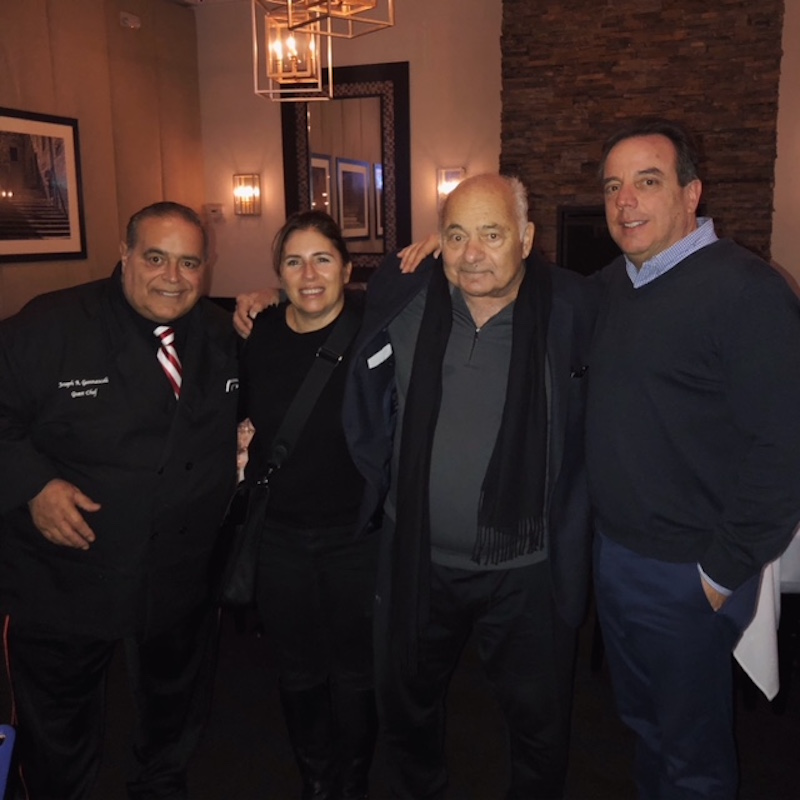 Sopranos Star Cooking Around LI
January 26, 2018 | What To Do
Remember The Sopranos? Remember Vito Spatafore Sr.? You'll want to hear this!
Joe Gannascoli, born and raised in Brooklyn, is best known for his role in the HBO-hit, The Sopranos, as Vito Spatafore Sr. He may have been a pillar of the show, but that's not where all of his talents lie. Gannascoli was recently spotted at one of the Island's hottest Italian restaurants cooking table side. He was whipping up spaghetti carbonara in a Parmesan wheel at Matteo's Trattoria & Bar in Roslyn!
It has been confirmed that Gannascoli will be spreading the wealth and heading over to their new sister restaurant - Matteo's Trattoria & Bar in Huntington. He'll be cooking the same tasty dish, table side, on Friday, February 9th beginning at 5 p.m. Reservations are recommended and can be made by calling the restaurant directly.
The spaghetti carbonara is made with Grana Padano and a luscious combo of sauteed onions, bacon, garlic, cream and truffle oil - all prepared in a Parmesan wheel. It's to die for.
Make your reservations today!
Matteo's Trattoria & Bar
300 W. Jericho Turnpike
Huntington, NY 11746
631-421-6001
matteosristorante.com