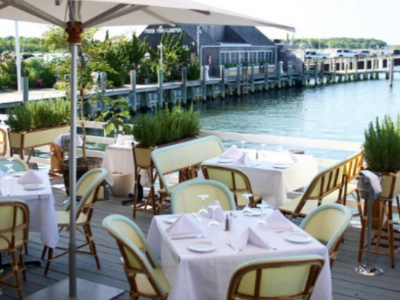 Best Spots to Sip Rosé on LI!
June 10, 2022 | What To Do
Today is National Rosé Day! Rosé might be the oldest type of wine, dating as far back as 600 BC. The pink drink is produced similarly to red wines, except the time that it ferments with grape skin is cut shorter. This is what gives it its lighter hue. Rosé is the signature drink of the summer, so here are our four favorite spots to savor a glass.
Duryea's Lobster Deck


Credit: Duryea's Lobster Deck
Lazy, rosé filled days and nights is the MO at this iconic seaside eatery. Family and friends gather here every summer to share the freshest seafood, drink wine, and take in simple joys like the ocean breeze. Few restaurants can match the blissful ambiance at Duryea's.
Le Bilboquet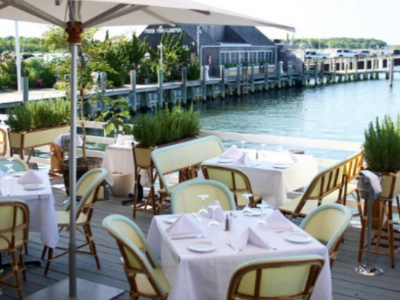 Credit: Le Bilboquet
Set along a picturesque marina in the beautiful village of Sag Harbor, Le Bilboquet brings St. Tropez vibes to Long Island. Manhattan residents were thrilled when it was announced that Le Bilboquet was opening a second restaurant on the East End. It's the perfect place to sip rosé and try creative cocktails. On weekends, you can dance the night away to DJ-spun tunes.
Salt & Barrel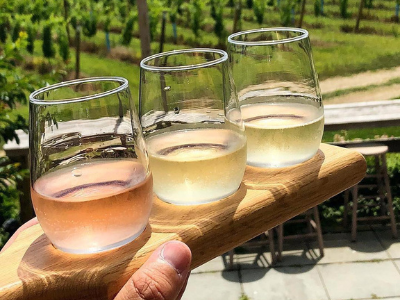 Credit: Salt & Barrel
It's rosé all day at Corey Creek Taproom, an outpost of Bedell Cellars. This summer, syrah rosé, petit verdot rosé and old vine rosé are on the wine list. You can sip at your leisure on a deck overlooking the vineyard or inside in the decorative tasting room. Live music, late night bites and frosé can also be enjoyed all summer long!
Salt & Barrel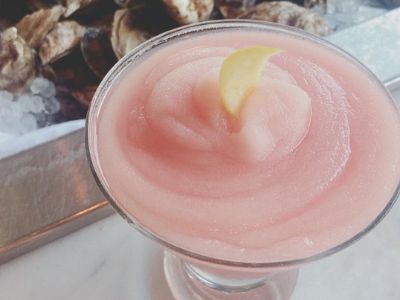 Credit: Salt & Barrel
This Bay Shore spot is owned by the same family that owns the iconic Flynn's on Fire Island. It's become one of the most popular spots to drink frosé on Long Island. The recipe calls for French rosé, vodka, lemon juice and strawberry syrup. However, the trick is that the bar staff allows the mix to sit all night, enhancing the sweetness.