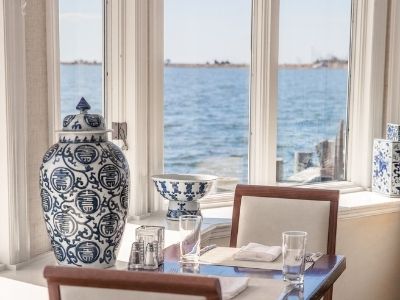 Restaurants Serving the Freshest Fare
January 13, 2022 | What To Do
On Long Island, seafood rules. Whether grilled, fried, broiled or steamed, these four restaurants know how to cook fish.
Bell & Anchor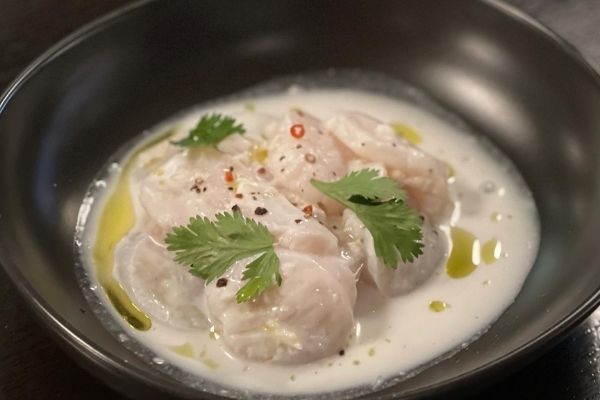 Credit: Bell & Anchor
Bell & Anchor in Sag Harbor overlooks the Mill Creek Marina, which can be admired from three walls of windows. Their "Anchor Style" mussels are prepared with coconut milk, lemongrass and Thai chiles. The home port chowder, with clams, potato, bacon and cheese, will keep you cozy this winter. Scrumptious entrees include the bouillabaisse (white fish, lobster tail, mussels, clams, and shrimp in a tomato saffron broth), "old school" lobster garganelli with corn, basil and saffron cheese and butter poached lobster tail with 7 oz. filet mignon, haricot verts and fingerlings potato. The servers could not be more helpful, which makes the dining experience at Bell & Anchor even more pleasant.
View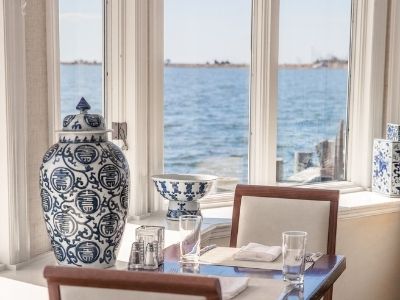 Credit: View
This Oakdale staple is appropriately named, year-round, it provides unmatched views of the Great South Bay. During the winter, the beautiful scenery can be taken in next to one of three fireplaces. Terrific starters include the crispy Thai calamari, Long Island stuffed clams, or shrimp cobb sandwich. You can't go wrong by ordering the wild-caught striped bass piccata, roasted Scottish salmon, or if you're not in the mood for seafood, the filet mignon or slow-braised beef short rib for a main course. You can't beat the view, or food, at View.
The Snapper Inn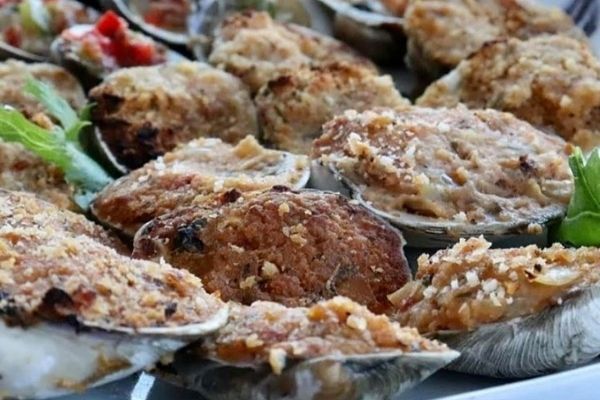 Credit: The Snapper Inn
The Snapper Inn is far and away the oldest establishment on this list, first opening its doors in 1929. It has been owned by the Remmer family for its entire run and located along the Connetquot River in Oakdale (next to View), it serves lunch and dinner Thursday through Sunday. Delectable dishes include the seafood bisque (with a touch of sherry), maple bourbon glazed salmon, sauteed red snapper francaise, potato crusted codfish, and the Snapper Inn Seafood pot, which is created by the chef and changed daily. For land-lovers, the pumpkin ravioli or sauteed blackened chicken pasta are terrific options.
H20 Seafood & Sushi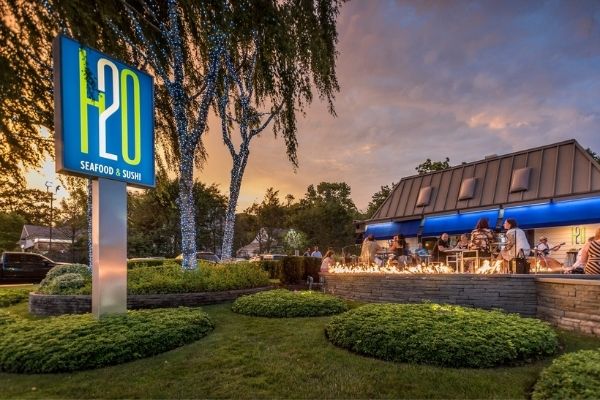 Credit: H20 Seafood & Sh
H20 Seafood & Sushi in Smithtown and East Islip is a master of many maritime treats. Recently, it was selected as the top seafood restaurant in New York on Opentable. Aesthetically, the blue and green decor makes you feel like you're drifting in the ocean. The lobster thermidor entree, a 1 ¼ lobster stuffed with wild mushrooms, a liberal amount of brandy cream sauce, and gruyere cheese, is beyond words. The sushi menu boasts many terrific rolls, such as the Montauk roll (spicy tuna, avocado, tempura brunch, lobster, yuzu, mayo and eel sauce), the bluefish tuna and Scottish salmon entrees are also wonderful. Admirably, the chefs make a big effort to source local fish and support Long Island farmers by including certain ingredients in their dishes.