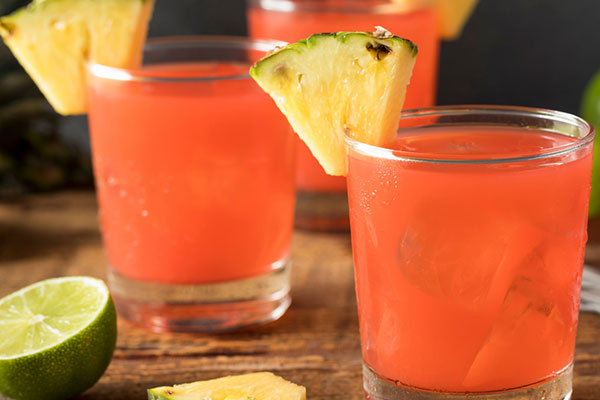 Time Flies When You're Having Rum, It's National Rum Punch Day!
September 20, 2021 | What To Do
One never needs an excuse to enjoy a good rum punch but when there is one we like to use it to our advantage. Check out these Long Island hot spots whipping up the iconic drink on National Rum Punch Day.
Visiting Rumba is like going on a tropical getaway. The restaurant welcomes you with island-style decor and reggae music, setting the mood for a relaxed evening. Sip on your rum punch while enjoying inspired island cuisines like Caribbean wings, jerk chicken and coconut risotto.
Coastal Kitchen is another great spot that's always running on island time. With happy hour specials from Monday-Friday from 4-6 offering $5 Cuba Libres and mixed drinks, it's the perfect place to spend the holiday. Did we mention 25% off select snacks during happy hour? And if saving during happy hour wasn't enough, Coastal Kitchen also offers free drinks to any of their customers who post a photo in their coastal swag or sticker using the hashtag #CoastLINY on social media. Bottoms up!
You may come for the rum punch but you'll stay for the rest when visiting View. With a fantastic view of the Great South Bay and a delicious menu offering both land and sea options, it'll be hard to just stop in for "one drink". Outdoor dining is first come, first serve so make sure to get in early if you're planning on dining alfresco.
If you're searching for a spot that'll really give you the island destination feel, then Ocean Restaurant is your spot for Rum punch. Ocean's boasts a beautiful view you won't want to miss, with gorgeous sunsets experienced daily and a deck overlooking the long island sound you'll keep looking for an excuse to come back.