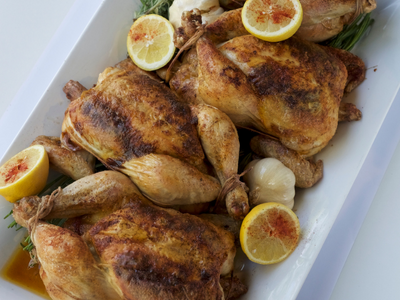 Restaurants Offering Rosh Hashanah Specials
September 20, 2022 | What To Do
Rosh Hashanah means "head of the year," in Hebrew. The holiday marks the Jewish New Year and is one of the holiest days in Judaism. After hearing the blowing of the shofar and attending services, we can't think of any better way to usher in the new year than by enjoying great food! Here are five restaurants offering takeout or serving special dishes for Rosh Hashanah.
Ben's Kosher Deli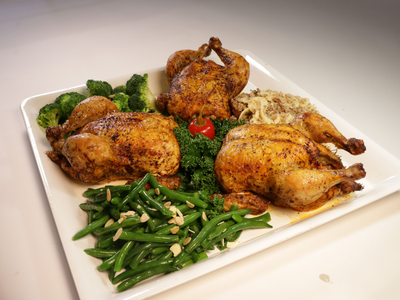 Credit: Ben's Kosher Deli
Ben's Kosher Deli with locations through Manhattan, Queens and Long Island, is offering special dinner packages to go for Rosh Hashanah. Packages for 6 or 10 can be ordered for pick-up or delivery by calling the catering hotline 1-800-344-BENS. Orders must be placed at minimum 48 hours' notice and order minimum is $100. Dishes include mini stuffed cabbage, roasted chicken, whole roast turkey, gefilte fish, kasha varnishkes, string beans almondine and rugelach.
Rowdy Hall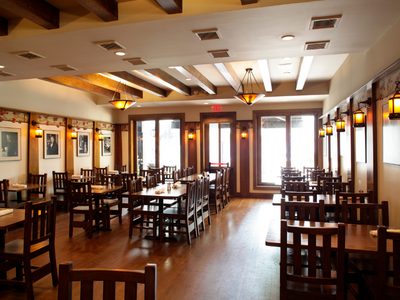 Credit: Rowdy Hall
A signature restaurant for over 20 years in East Hampton, Rowdy Hall has established a stellar reputation for English pub and French bistro style cuisine at affordable prices. Tucked away in the quaint Parrish Mews on Main Street in East Hampton, they will be offering holiday specials for Rosh Hashanah on September 25th and 26th . The specials are as follows: matzo ball soup, red wine braised brisket with honey glazed baby carrots and Halsey Farm apple pecan strudel topped in a sublime rum raisin sauce.
Nick & Toni's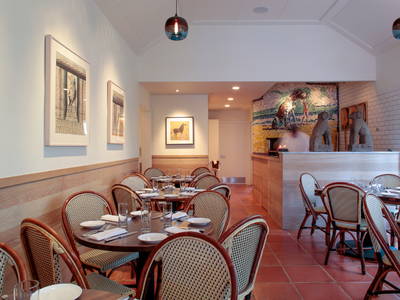 Credit: Nick & Toni's
One of the most iconic restaurants in the Hamptons, Nick & Toni's is the brainchild of young culinary couple Jeff Salaway and Toni Ross. In 1988, the restaurant opened its doors and immediately garnered exemplary praise. Rooted in farm to table Mediterranean cuisine, the philosophy of the restaurant is to source everything possible locally. The restaurant will offer the following a la carte specials in honor of Rosh Hashanah on September 25th: lentil & arugula salad with shaved fennel, pomegranate seeds and mint vinaigrette, red wine braised short ribs with caramelized onion kugel and honey cake, poached Halsey Farm apples and oat streusel for the dessert inclined.
L&W Market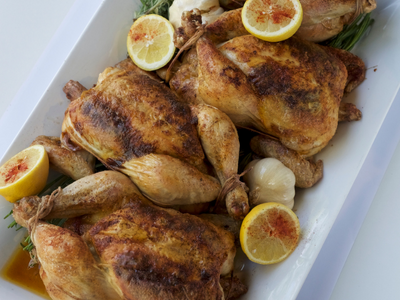 Credit: L&W Market
L&W Market in Bridgehampton will be offering to-go meals for Rosh Hashanah. Orders For Rosh Hashanah must be placed by noon on September 23rd. Orders may be placed online on their website or by calling 631-537-1123. Menu offerings, subject to change, include: smoked bluefish pate, chopped liver, braised duck Sephardic style and whole roasted chicken.
Thyme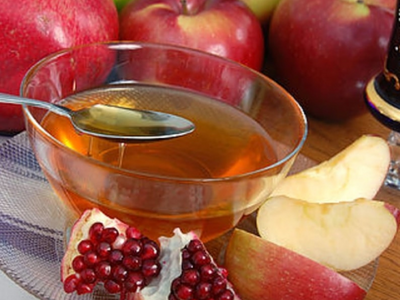 Credit: Thyme
Thyme is located in the historic Village of Roslyn, overlooking Gerry Park and the Roslyn Duck Pond. Thyme is offering a Rosh Hashanah prix fixe dinner menu on Sunday, September 25th and Monday, September 26th. The menu features Fuji apple and endive salad, pan seared filet of salmon and grilled filet mignon. The Kol Nidre and Yom Kippur catering menu will be announced soon.