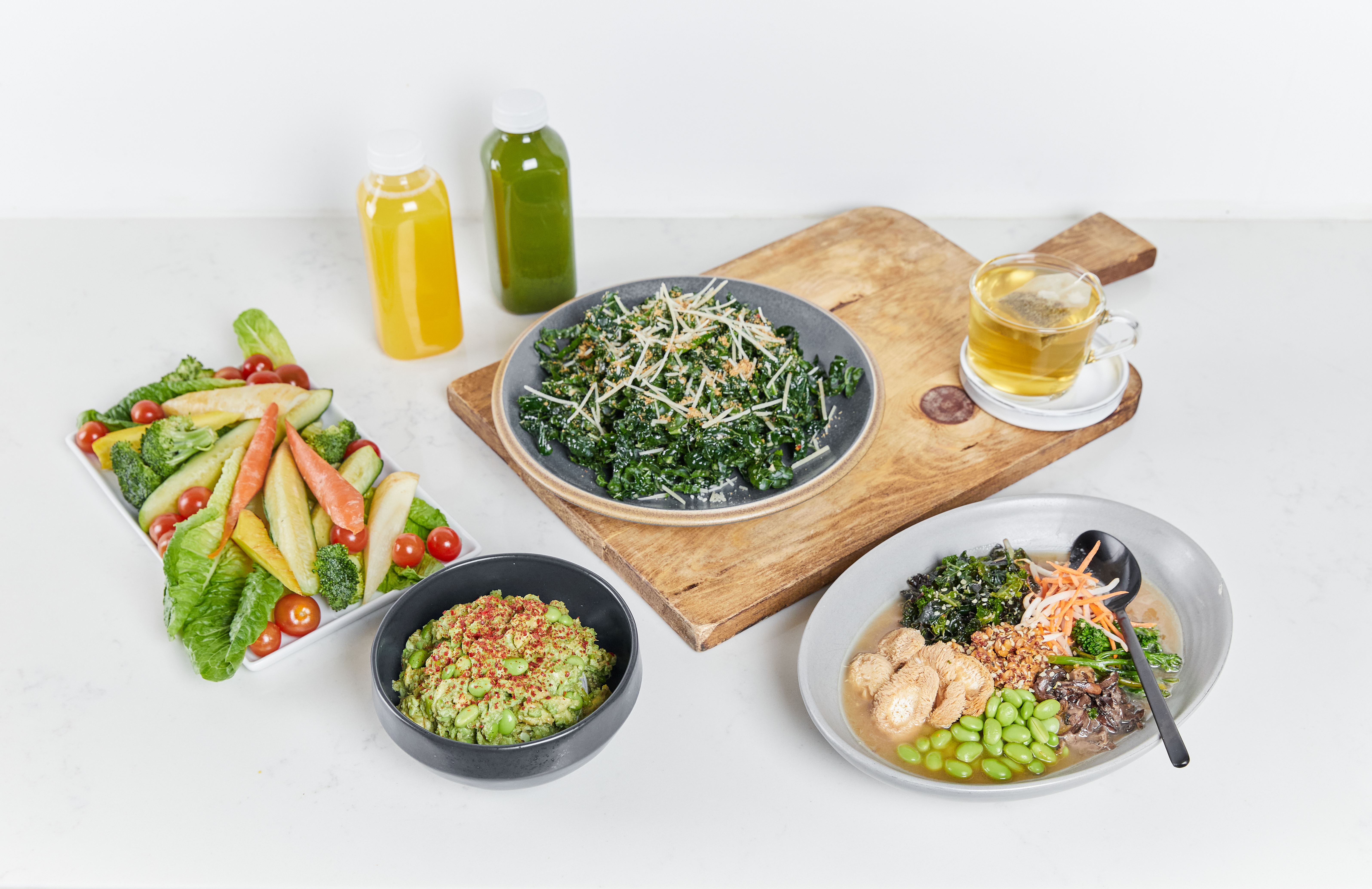 Kickstart a Healthy 2022: Daily Reset Package from True Food Kitchen
January 20, 2022 | Budget Gourmet
A new year a new you! So many of us make that new year resolution to start a health kick. Well here's a way to kick start that healthy new you! True Food Kitchen in Garden City is offering a new Daily Reset Package. The Daily Reset Package ($50) includes a day's worth of plant-based juices, snacks and nutrient-dense meals to help you nourish your healthiest self. The package is available throughout the month of January, and is available for pick-up or delivery and to order online or in-store.
The Daily Reset Package includes:
(1) KALE AID (16oz)
Low in calories & easily digestible with nutrients like vitamin B, chlorophyll and antioxidants for sustained energy production and weight loss.
(1) HANGOVER RX (16oz)
Contains electrolytes and potassium to help remove negative toxins and replace fluids.
(1) TUSCAN KALE SALAD
High in isothiocyanates (ITCs) which helps the body detox, remove harmful substances and protect against toxins.
(1) EDAMAME GUACAMOLE or HERB HUMMUS WITH CRUDITE VEGGIES
Contains healthy, monounsaturated fat, fiber and enzymes that aid in digestion and elimination while keeping you satisfied and energized.
(1) WINTER IMMUNITY SOUP
Asian mushrooms are both immunity-boosting and help with brain cognition, while the whole grains are high in fiber to keep you full and satisfied.
(1) CHAMOMILE TEA
Aids in relaxation/sleep, digestion and soothes anxiety.
Click here to start your 2022 off healthy!