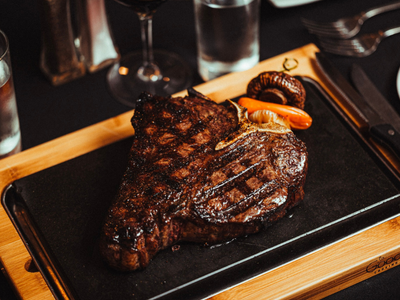 Best Restaurants in Port Jefferson
September 28, 2022 | What To Do
Port Jefferson is a beautiful, historic town (originally settled in the 1600s) located on the North Shore of Long Island. Many of the homes still standing in Port Jeff belonged to sailors and shipbuilders in the 1800s. It's a hotspot during the summer and also attracts visitors during its Charles Dickens Festival, which will be held in early December this year. Here are four great restaurants to dine at in Port Jefferson.
RUVO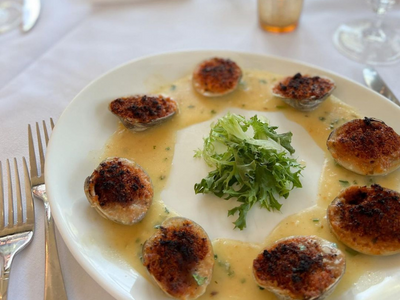 Credit: RUVO
RUVO takes its name from a small town in Southern Italy. Tucked down Wynn Lane – just off Main Street in Port Jefferson Village – RUVO treats diners to a warm and classy atmosphere with rich fabrics and authentic Italian pottery. Together, the cozy dining room, open atrium and welcoming bar create flexible spaces to accommodate parties, dinners and events of all kinds. Wander down Wynn Lane for live music on Thursday and Friday.
Wave Restaurant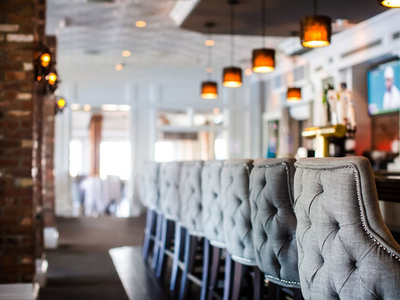 Credit: Wave Restaurant
Wave Restaurant at Danfords Hotel offers delectable dishes at a scenic setting along the water. Delicious brunch/lunch items include sweet Belgian waffles, fluffy omelets, fresh salads and sandwiches. Pescatarians can enjoy swordfish, salmon or cioppino for dinner, while land-lovers have the option of veal chop, NY strip or short rib. No visit to Port Jefferson is complete without a meal at Wave Restaurant!
Pasta Pasta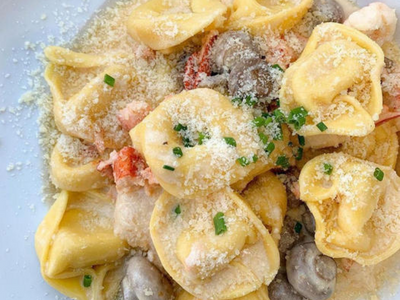 Credit: Pasta Pasta
The restaurant so good, they named it twice! Pasta Pasta has been located on East Main Street in Port Jefferson for over 20 years. Its charming decor, delicious, perfectly-portioned meals, and overall panache have made it a beloved place in the community. Dishes to try are the escargot in a wonton, rigatoni a la vodka and seafood fra diavola. Pasta Pasta is a family-run restaurant, and the owners six children, ages ranging from 17-31, all pick-up shifts!
The Club: A Public Steakhouse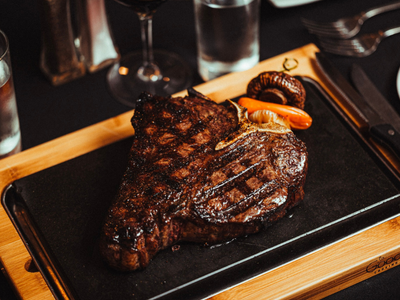 Credit: The Club: A Public Steakhouse
The Club: A Public Steakhouse holds the distinct honor of being the only steakhouse in Port Jefferson, and it does not disappoint. Its open-air deck offers some of the most stunning views of the Long Island Sound. The menu has something for everyone, from fine cuts of meat, a wide variety of seafood and many great plant-based options. At the bar, enjoy handcrafted specialty drinks, over 20 whiskeys and bourbons, a dessert wine, or stroll over the humidor for the perfect cigar to end an incredible evening.