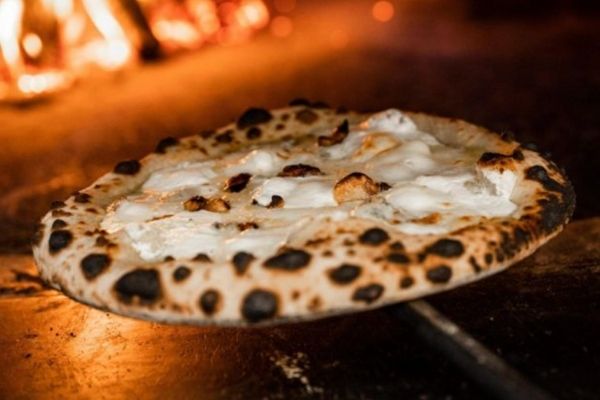 Best Pizzerias on Long Island!
March 8, 2022 | What To Do
Long Island is a stone's throw away from the birthplace of modern pizza. Gennaro Lombardi, inspired by the pies of Naples, created the American pie around 1905. Ever since, there's been a raging debate about where to find the best pie in the city. We're hesitant to enter that fray, but as far as where to get the best pie on Long Island, here are our top four spots.
Nick & Toni's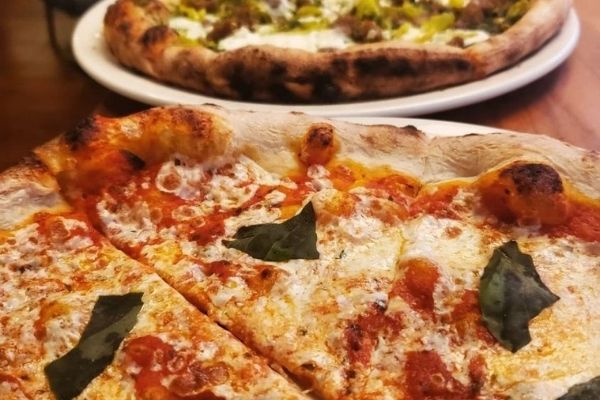 Credit: Nick & Toni's
You might not think of pizza when you think of Nick & Toni's, but that should change. The wood-burning oven, adorned by a beautiful mosaic of a large dog on the beach, is the focal point of the restaurant. Great pies include the Funghi with roasted mushrooms, mozzarella, parmigiano, ricotta and burgundy truffle and the Coppa with pork salami, sundried tomato-basil, burrata and arugula. Pizzas are available Sunday-through Thursday. Nick & Toni's also sells DIY Pizza Kits for 2 that comes with dough, pomodoro sauce, fresh mozzarella and helpful instructions to make at home!
King Umberto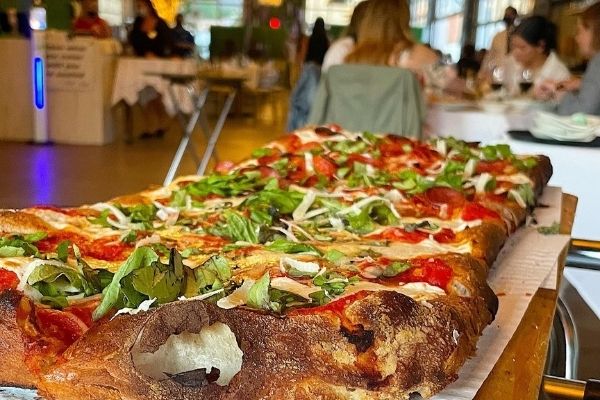 Credit: King Umberto
King Umberto in Elmont has mastered both classic and original pies. The traditional crowd will be more than happy with the thin-crusted round, Sicilian and grandma varieties. The Margherita is also delicious. Made with both cow and buffalo mozzarella and imported Parmesan. If you want to try something new, the "metro pie" is a popular choice. It's slowly made in the deck oven, inspired by the long-fermented doughs of Roman pizzas.
Salvatore's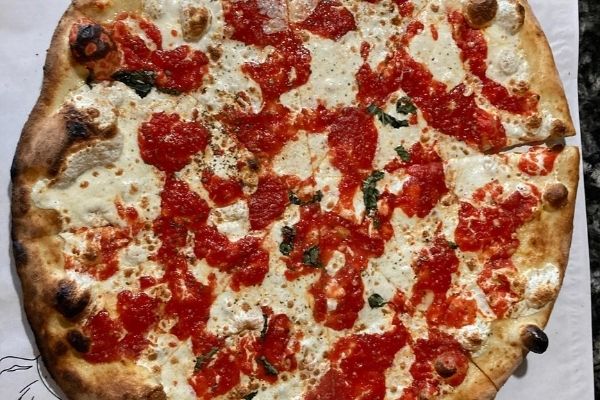 Credit: Salvatore's Coal Oven Pizzeria
Salvatore's Coal Oven Pizzeria in Port Washington is the only pizzeria that's been on every one of Newsday's best pizza lists. When it opened its doors in 1996, they brought along the first coal-burning oven on Long Island with them. Unlike most pizzerias, Salvatore's uses rolling pins instead of hand-spinning to stretch the dough. There are also no designer pies. However, you'll be hard pressed to find a place with fresher toppings or pies with a crispier crust. It's reminiscent of the great pizzerias of the city, like John's or Patsy's.
The Onion Tree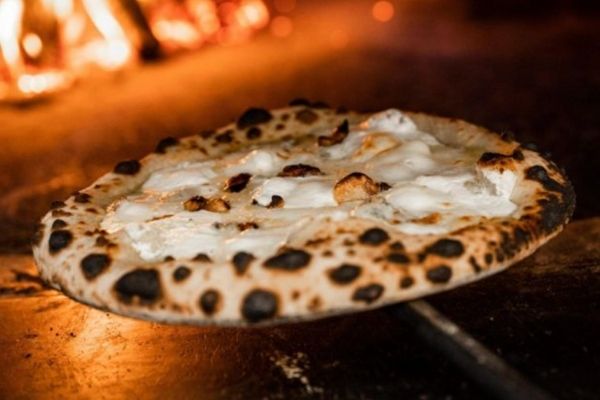 Credit: The Onion Tree
The Onion Tree doubles as a sophisticated Indian restaurant and a sneakily good pizzeria. It's operated by a husband and wife team, who have become famous for their traditional and not-so traditional pies. Standouts include the margherita, quattro formaggio, and chicken tikka masala pizzas. The palak paneer pizza consisting of spinach, paneer, tomatoes, ginger and garlic is also terrific.