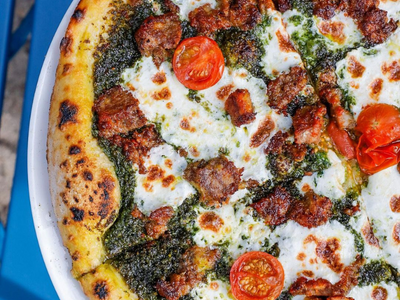 Mama Mia! Amazing Pizza Places on L.I.
December 2, 2022 | What To Do
Charles Pierce once said "the best lover is a slice of microwaved pizza at 4 a.m." While we won't confess to that, we can tell you where to get a terrific slice on Long Island. The dough, cheese and whatever else you like to throw on top of your pizza just hits different at these four restaurants.
1653 Pizza Company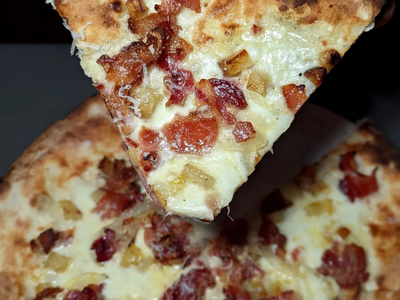 Credit: 1653 Piza Company
1653 Pizza Company is a coal-fired pizzeria and cocktail bar located in the heart of Huntington Village. You'll be hard pressed to find better pies than 1653's rigatoni vodka, spaghetti pomodoro, pesto lasagna and squid ink pasta varieties. Oh and by the way, 1653 is no slouch when it comes to non-pizza dishes; they also serve A1 oven charred Mediterranean octopus, Tuscan caesar salad and lamb arrosticini.
Grotta Di Fuoco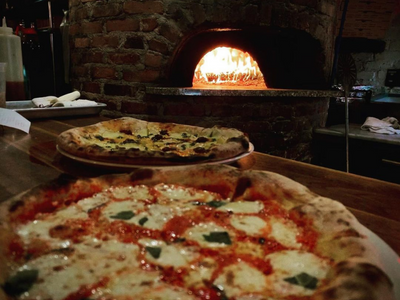 Credit: Grotta Di Fuoco
Grotta di Fuoco in Long Beach offers a modern, alternative approach to rustic Italian fare. Our favorite pies include the margherita with buffalo mozzarella, diavola with pomodoro, hot capicola, provolone, long hot peppers, bianca sardo and patata with smoked mozzarella, pecorino, potatoes, 'nduja, rosemary pesto. And for a sweet nightcap, order the affogato or tiramisu for dessert.
Mike's Underground Pizza


Credit: Mike's Underground Pizza
Since 1969, the family that owns Mike's of Amityville has been serving the local community their original recipes for delicious food and pizza. Our favorite noshes include the clams casino, fungi and Detroit fondue pizzas. Mike's is also a terrific catering option for your holiday parties this season.
Brunetti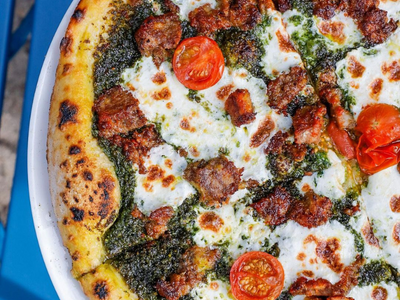 Credit: Brunetti
Brunetti in Westhampton Beach opened in the back of a Haggen Daz shop in 2010 and has since expanded into a proper restaurant with a wood-burning oven centering their dining room. The Margherita is our go-to, but you can't go wrong by ordering the funghi e cipolle with shittake, caramelized onion, goat cheese and thyme or the tomato-less and cheese-less vongole featuring clams, garlic and parsley either.