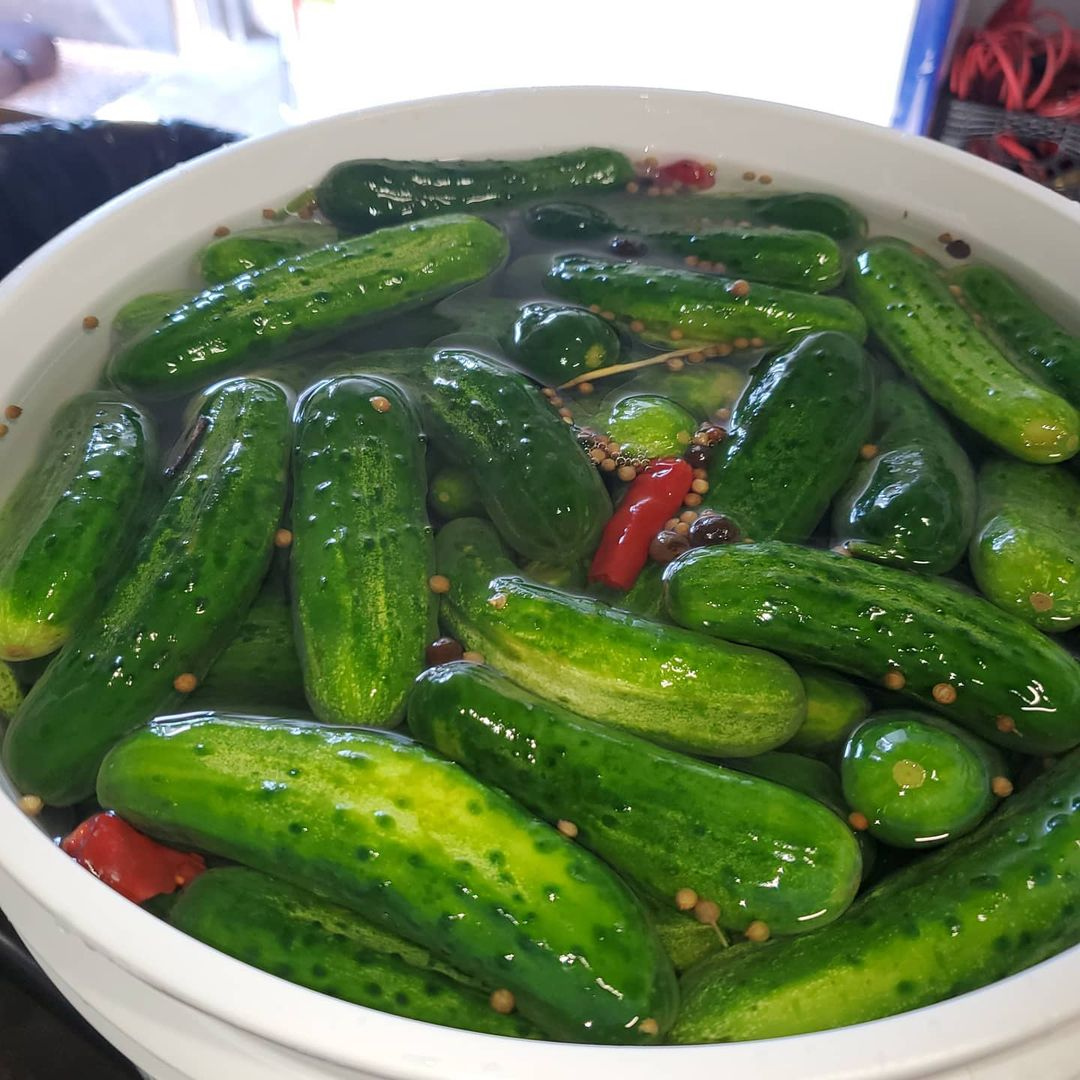 National Pickle Day: The Perfect Pickle
November 7, 2023 | Daily Bite
You've seen it everywhere. At every festival, event, farmer's market, it's there. It is…The Perfect Pickle. In honor of National Pickle Day, which is on November 14, we'll be giving you all the must-know information about the history of pickles along with the famous Long Island business, The Perfect Pickle.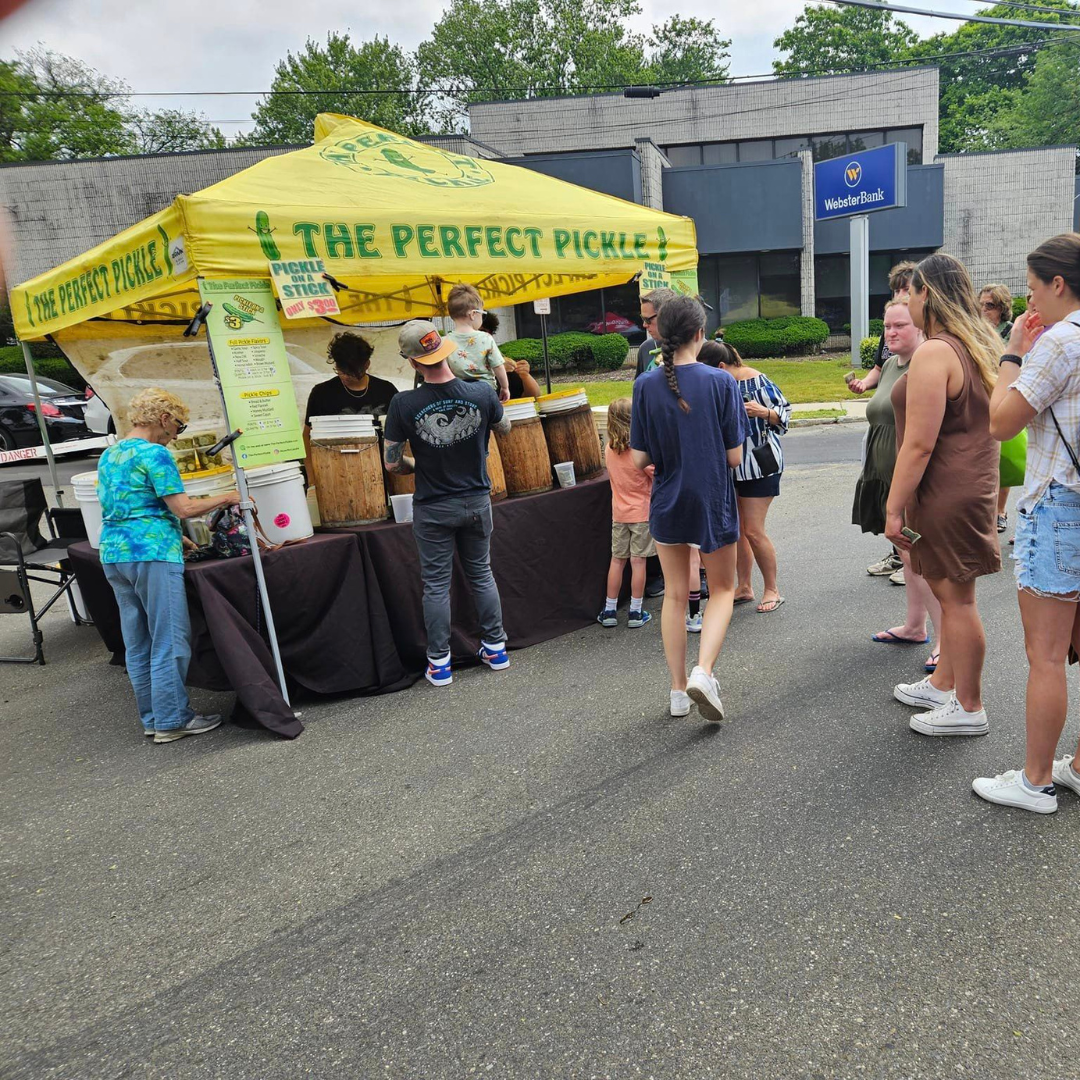 Credit: The Perfect Pickle
To provide more of a backstory on how pickles came to fruition, let's go back 4,000 years. Pickling, which means preserving foods in either vinegar, brine or a similar solution, is one of the oldest methods of food preservation in the world. It is believed that Mesopotamians were the ones who first started soaking cucumbers in acidic brine as a way to preserve them. From there, pickles began to spread and influence people throughout the globe. Historical figures such as Queen Cleopatra of Egypt accrediting her health and beauty to pickles and Julius Caesar and other Roman emperors would feed their troops pickles in hopes that it would make them strong. Since then, pickles have become a staple in many cultures and renowned for their saltiness and flavorful taste.
The Perfect Pickle is a small and locally owned business on Long Island that has been serving gourmet specialty pickles since 2016, although the owner started making these snacks in 2013. These pickles are freshly made and they sell a wide array of flavored pickles and pickle chips, some with a kick. Flavors include garlic sour, jalapeno, sriracha, new dill, wasabi, half-sour, horseradish, spicy sour, brown mustard and they offer kosher pickles. You can buy these in a pint or a quart, if you are a tried and true pickle lover. Want to try multiple flavors? No problem. The Perfect Pickle sells pickles by the stick, which is a popular bestseller among its customers. In regards to its pickle chips, flavors available are honey mustard, bread and butter, red flannel, and sweet cajun. If you're looking for even more snacks that tickle your taste buds, the business also sells pickled vegetables like tomatoes and string beans, along with stuffed olives, sauerkraut, and fermented Bloody Mary Mix.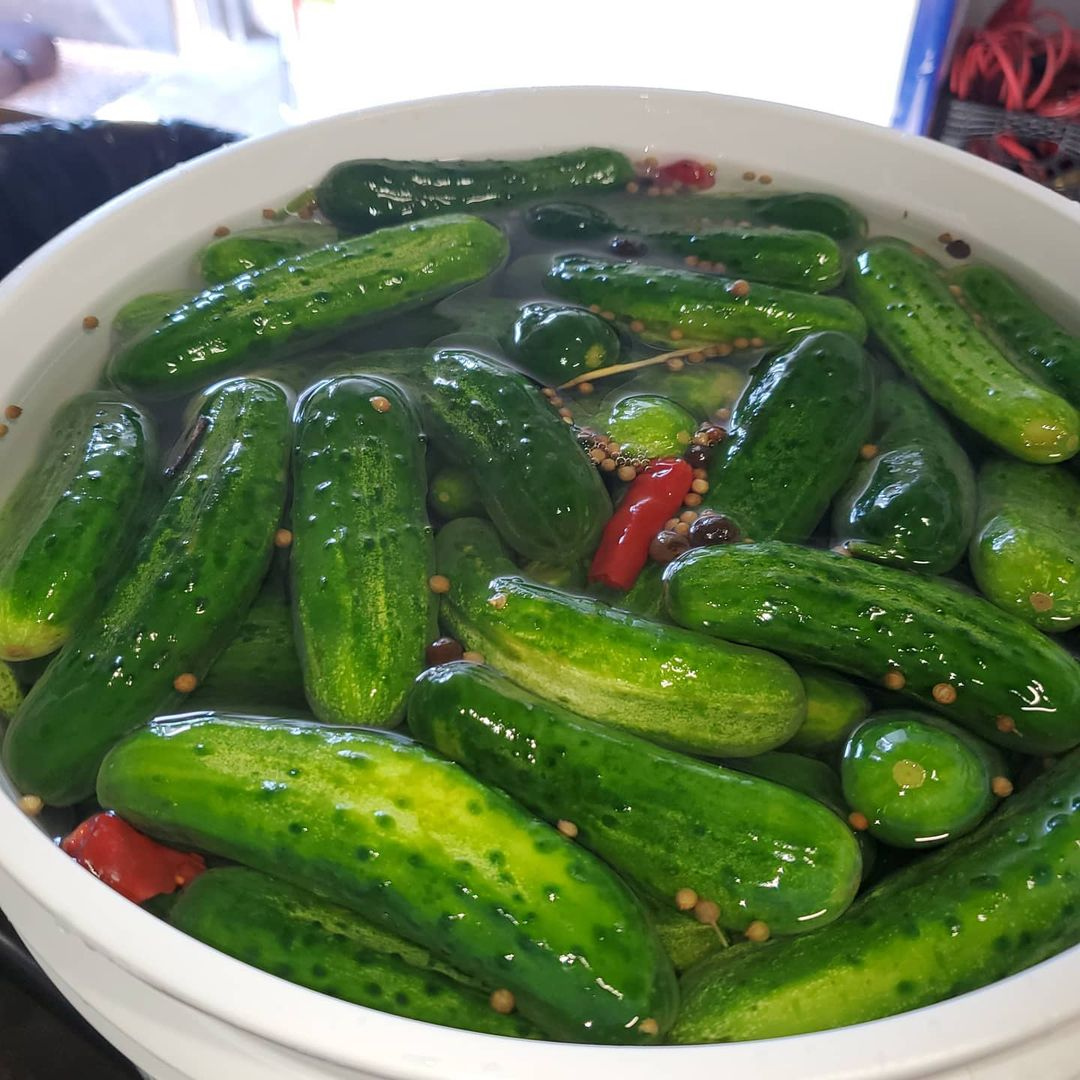 Credit: The Perfect Pickle
If you are looking to try something new that maybe you haven't heard of before, the Avocado Bomb, which has been deemed Japanese guacamole, is another must try. To prepare the dish, Chef James Choi envelops spicy tina in thin slices of avocado, then serves the 'bomb' atop a bed of tempura flakes and house made ube and lotus chips. A roll you may not have had elsewhere include the locally sourced Suffolk Roll, a kani and cucumber roll topped with torched yellowtail belly and a seven-spice shichimi sauce. Another feature is the Nomiya Roll, a tuna asparagus maki garnished with spicy lobster which arrives tableside billowing sesame-scented "dragon's breath." Use this opportunity to try something new!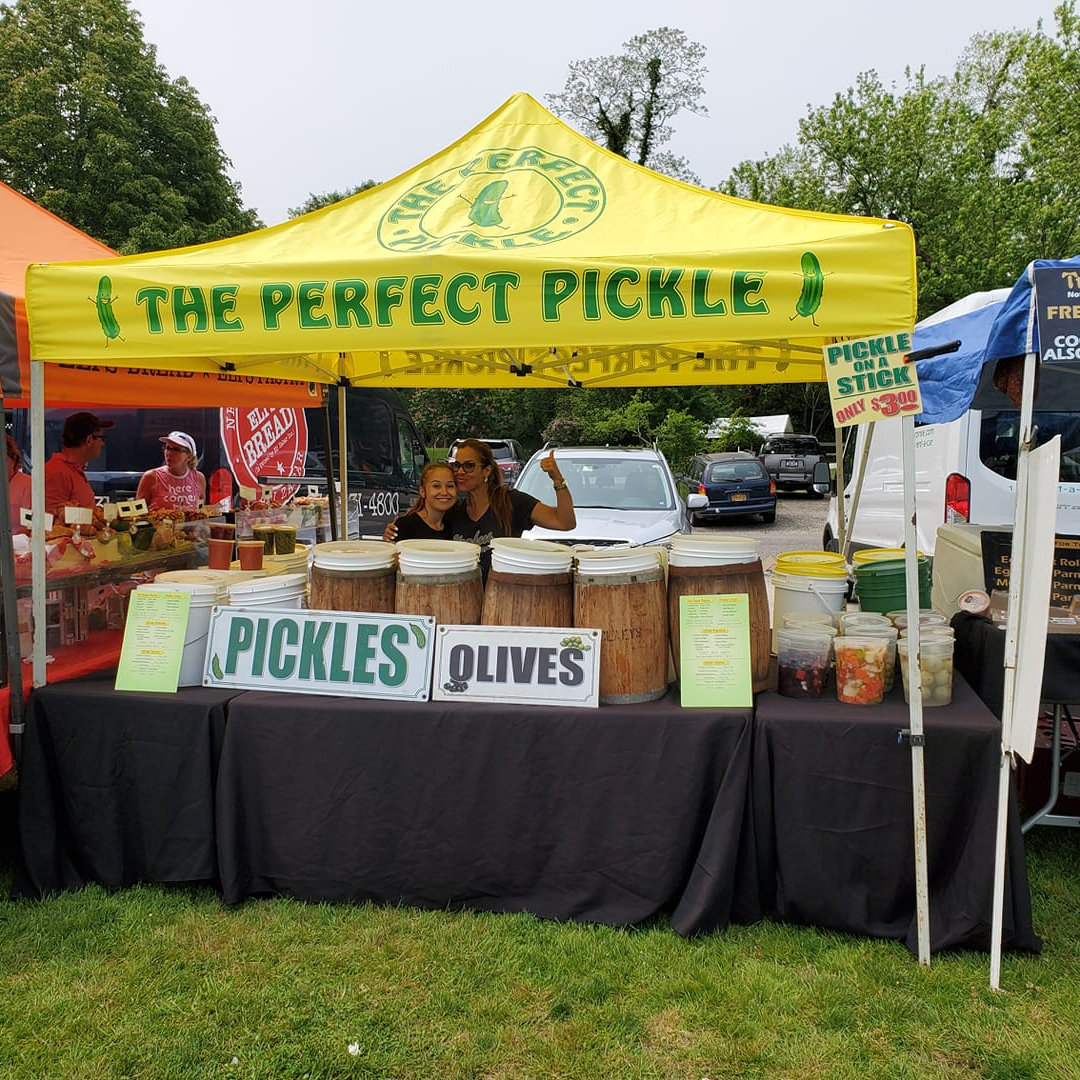 Credit: The Perfect Pickle
The Perfect Pickle is consistently present at popular farmer's markets, events, and festivals all throughout Long Island. With its location everchanging, tracking it down might be difficult, but trust us - it is well worth it. Be sure to munch on a pickle this November 14. To learn more about The Perfect Pickle, click here.