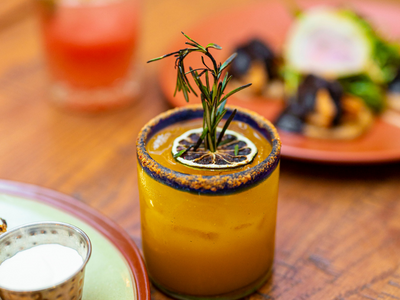 Four Must-Try Restaurants in Patchogue
March 7, 2023 | What To Do
Aside from being a beautiful town, Patchogue has a nascent, thriving food scene that attracts patrons from outside the area. You know a restaurant is really good when people are willing to sit in traffic for half an hour or more to dine there! Here are four of our favorite restaurants in Patchogue that you should try soon.
Chops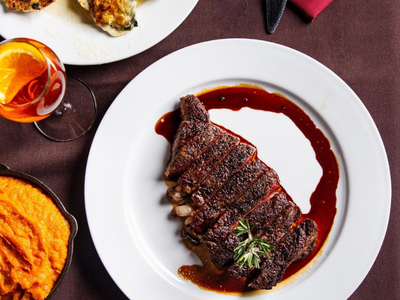 Credit: Chops
Established and founded last year by John Sarno, Chops Steakhouse has quickly become one of Long Island's premier dining experiences. Located in the heart of Patchogue's Main Street, the Prohibition-era, speakeasy-themed restaurant will bring you straight back to the days of swing music, bootleggers, and flappers. With a menu focused on dry aged steaks, traditional sides, a fresh selection of seafood, a world class bar and wine cellar, you can expect nothing but the best here. Chops will also be participating in Spring Long Island Restaurant Week, taking place April 23rd to April 30th. Diners can enjoy a three-course dinner prix fixe at the steakhouse all for the price of $44 during the promotional week.
Ruta Oaxaca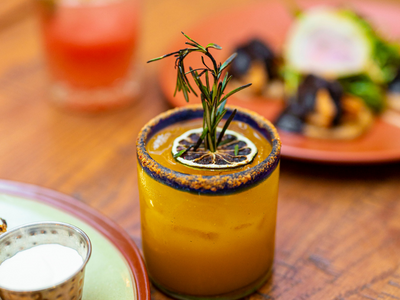 Credit: Ruta Oaxaca
Ruta Oaxaca Mexican Cuisine was founded by owners and brothers Jose and Pedro Castillo, along with Carlos and Felipe Arellano, chefs and brothers. Both sets of bros started out in the restaurant industry as dishwashers 23 years ago and always dreamt of bringing authentic Oaxacan cuisine to Long Island. Menu highlights include the crispy fish tacos, mole enchiladas and steak Oaxacaqueno. Ruta will be offering a two-course lunch prix fixe for $22 and three-course dinner prix fixe for $44 during Spring Long Island Restaurant Week.
Bird & Bao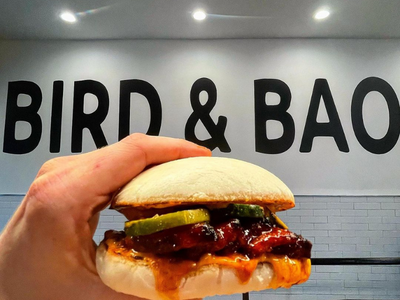 Credit: Bird & Bao
Bao, or baozi, originates from Northern China and is a type of steamed bun with a variation of fillings and preparations. At Bird & Bao, one can enjoy the Nashville-style hot chicken bao with black vinegar pickles and togarashi oil, pork belly bao with house kimchi and peanuts or crispy tofu bao with peanut sauce, coriander and bean sprouts, among other delicious options. The s'mores bao is one of our favorite desserts anywhere! Bird & Bao was selected as one of the best restaurants in Patchogue as well as one of the best restaurants on all of Long Island by Newsday.
WhiskeyNeat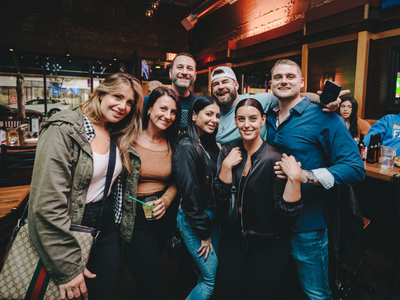 Credit: WhiskeyNeat
WhiskeyNeat draws inspiration from across the culinary landscape—from fine dining and steakhouses, to food trucks, and even grandma's kitchen. The innovation menu wows you, as does the impressive whiskey offerings. Live music can be enjoyed at the haunt on a weekly basis as well, usually on weekdays and during their amazing "top-shelf Sunday brunch." The brunch is from 12 to 4 p.m. and includes unlimiting dining, a charcuterie station and bellini bar for $60 per person. Reservations are recommended.