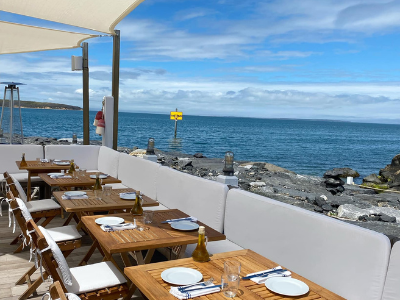 Best Outdoor Dining Options on LI
July 13, 2022 | What To Do
Is it just us, or does food taste better outdoors? There's an abundance of fantastic al fresco dining options on the island. Whether you want waterside fine dining, a rooftop experience or a meal on a patio, here are four great restaurants offering outdoor dining.
Springs Tavern & Grill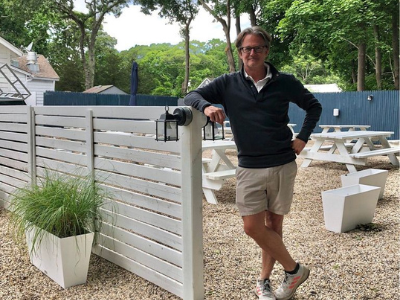 Credit: Springs Tavern & Grill
The rejigged Springs Tavern and Grill welcomed customers this week! The new regime is spearheaded by Alex Rossi, who envisions a year-round eatery with affordable prices and a hospitable atmosphere. The interior is completely renovated, and the upgraded outdoor dining area is beachy and inviting. There will also be live music throughout the summer.
Duryea's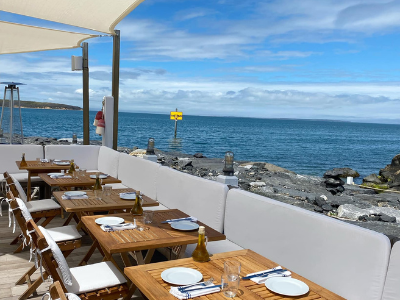 Credit: Duryea's
This casual seaside gem is one of Montauk's oldest and most famous spots for seafood waterfront dining. Nothing beats enjoying a glass of rose and fresh oysters while taking in the sights of Fort Pond Bay. Duryea's is constantly sited as serving one of the best lobster rolls on Long Island, and the two-pound market fish, straight from the fishmongers, is a nautical treat. The salty scent and ocean breeze are the cherries on top.
RHUM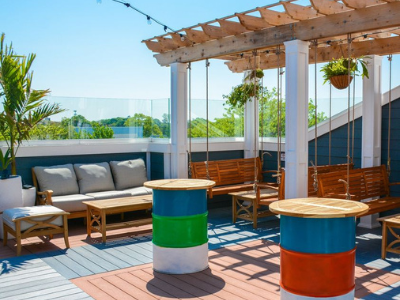 Credit: RHUM
Owner David Hersh's philosophy is to "forget about our worries for a little while, eat some great food, sip some rum and have some laughs." He achieves this vision with Rhum in Patchogue. Opening its doors in 2016, the venue includes two full-service bars, including one on the third-floor rooftop with swing and lounge seating. The menu includes delightful dishes like tuna poke, seared ahi tuna, Caribbean mahi and Dominican ribs.
The Harrison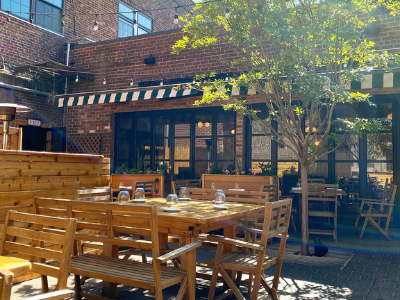 Credit: The Harrison
The Harrison offers a diverse menu of American classics, which are prepared daily from scratch. Everything is of the highest quality. The propriety burger blend is ground fresh daily, steaks are USDA prime or dry-aged and fish is hand selected and filleted in house to insure freshness. The bar features a large selection of single malt whiskies, craft beers on draft, signature cocktails on tap and handcrafted cocktails.