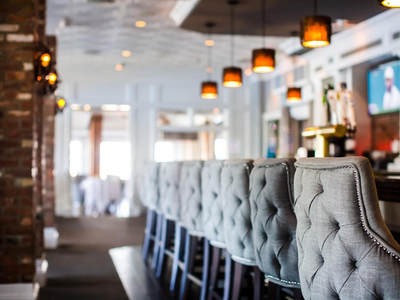 Places Open on Thanksgiving
November 18, 2022 | What To Do
If you're hosting a lot of family this Thanksgiving, or simply are just not in the mood to cook, there are many great restaurants to choose from for dining out. Here are four terrific spots open this Turkey Day.
Seasons 52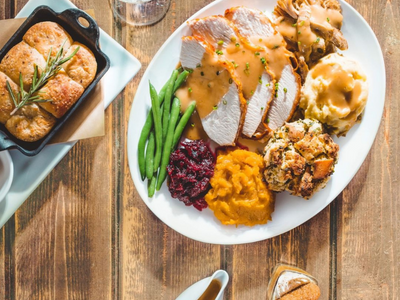 Credit: Seasons 52
Located in Roosevelt Field in Garden City, this beloved eatery will be open from 10 a.m. to 9 p.m. on Thanksgiving Day. In addition to turkey, seasonal classics such as flatbreads and wood-grilled vegetables will be served, as well as grilled chicken fingers, hamburgers, pasta and cheese flatbreads for children. Reservations are recommended and can be done so on the restaurant's website or by calling (516) 248-5252
Galleria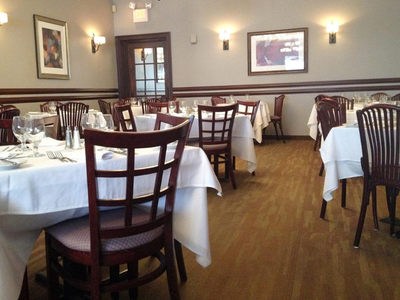 Credit: Galleria
Galleria, located quite close to Roosevelt Field, is offering Thanksgiving specials as well as their normal Italian trattoria-style menu. Dishes include linguine, risotto and sauteed chicken. The Galleria is also a fantastic option the day after on Black Friday given its prime location to all the bargains.
Wave Restaurant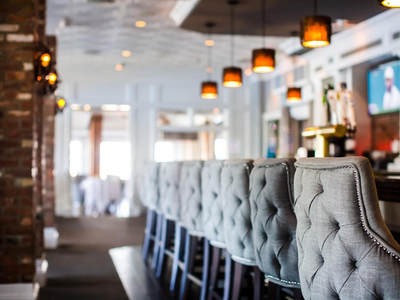 Credit: Wave Restaurant
WAVE Restaurant at Danfords Hotel in Port Jefferson offers delectable dishes in a scenic setting along the water. The restaurant will be offering a traditional Thanksgiving feast featuring all of your holiday favorites at the seaside restaurant. Seating begins at 12:00 p.m., call for reservations at (631) 928-5200.
George Martin The Original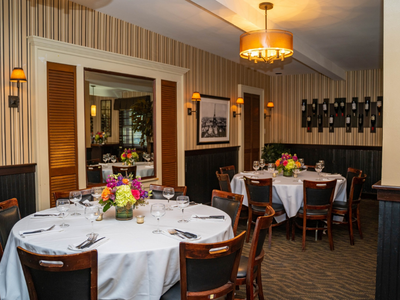 Credit: George Martin The Original
George Martin The Original's unique blend of beef makes for a scrumptious hamburger. Located in Rockville Centre, they also take other burgers seriously; whipping up delicious hormone free turkey and chicken burgers, as well as quinoa veggie burgers. On Thanksgiving, the steakhouse will be offering a three-course prix fixe for $64.95 with choices such as corn and clam chowder, chili pop shrimp, butternut squash ravioli, apple cider glazed Berkshire pork chop, mustard and pretzel crusted organic salmon and of course, roasted free range turkey.
Lulu Kitchen & Bar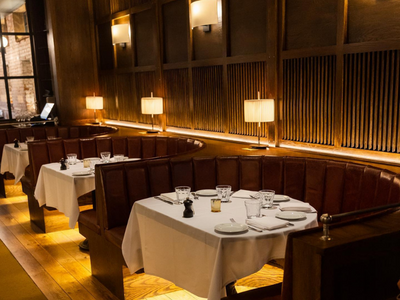 Credit: Lulu Kitchen & Bar
Enjoy Thanksgiving at Lulu. Authentic, simple cooking is the driving force behind Lulu's menu. To best achieve that, it has made wood-fired cooking the focal point restaurant. The open flames create warmth and allow diners to feel, taste and enjoy "the burn". Thanksgiving menu items include roasted turkey, lobster pasta, skirt steak, roasted beets and goat cheese and tuna tartare.
Ben's Kosher Deli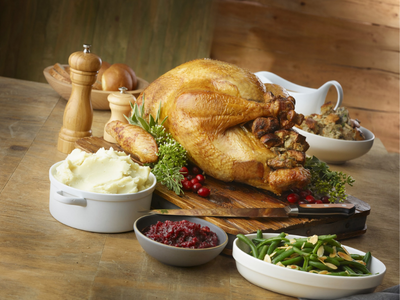 Credit: Ben's Kosher Deli
Ben's Kosher Deli is a family-owned and operated restaurant and delicatessen that has been serving up the finest authentic New York Kosher delicatessen and eastern European comfort foods since 1972. Customers love Ben's homemade soups, hot pastrami, fresh-cut coleslaw, baked knishes and crunchy all you can eat pickles. Ben's has three locations on Long Island: Carle Place, Greenvale and Woodbury that will be open on Thanksgiving, with seatings at 12 p.m., 1:30 p.m., 3:30 p.m., and 6 p.m. . For dine in enjoy a roast turkey dinner for $32.99 which includes homemade soup and a soft drink and a kids feast for $10.99 which includes a soft drink and dessert. The regular menu will also be available. Reservations are highly recommended. Call your nearest Ben's location to reserve.
Mirabelle Tavern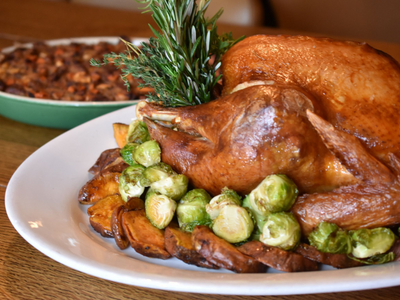 Credit: Mirabelle Tavern
Mirabelle's menu boasts French bistro classics with American comfort food and this Thanksgiving the offerings will be bountiful. From 1-7 PM on Thanksgiving Day, Mirabelle will be offering a grand buffet featuring dishes such as parsnip cauliflower soup, herb roasted turkey breast, Berkshire roast rack of pork and butternut squash ravioli. Reservations are required and can be done so by calling (631) 751-0555