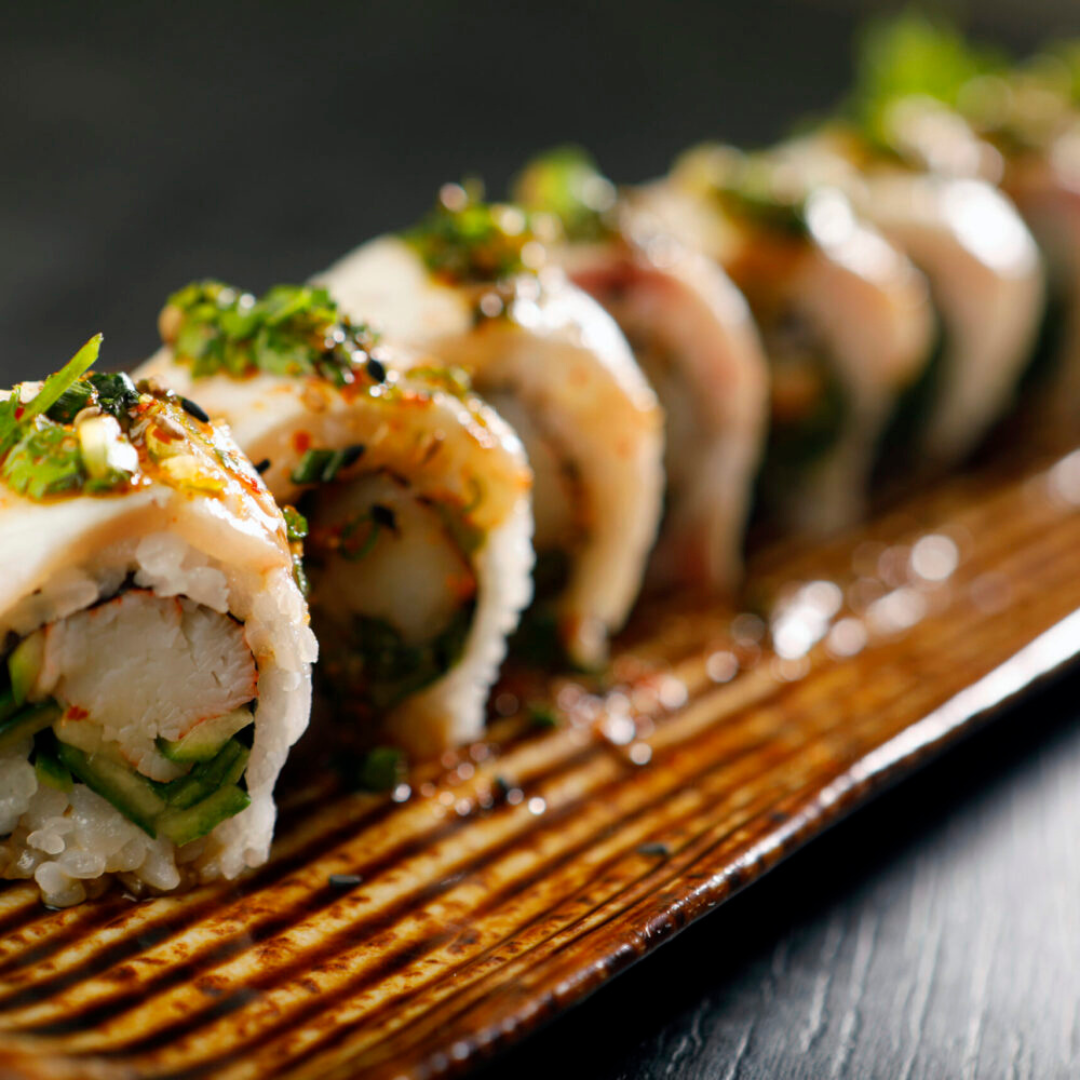 Long Island Restaurant News: Nomiya Sushi & Izakaya
October 26, 2023 | Budget Gourmet
For Fall Long Island Restaurant Week, participant Nomiya Sushi & Izakaya of Garden City is a must try from the Restaurant Collection at SIMON Roosevelt Field Mall. Being the areas first izakaya, which is a type of Japanese bar, guests are welcomed into an atmosphere inspired by the Japanese philosophy of minimalism.
The interior of the restaurant is split between a hickory-accented bar and a windowed dining room framed by black granite walls. If you are looking for good sushi and tasty cocktails during Fall Long Island Restaurant Week, Nomiya will satisfy your cravings.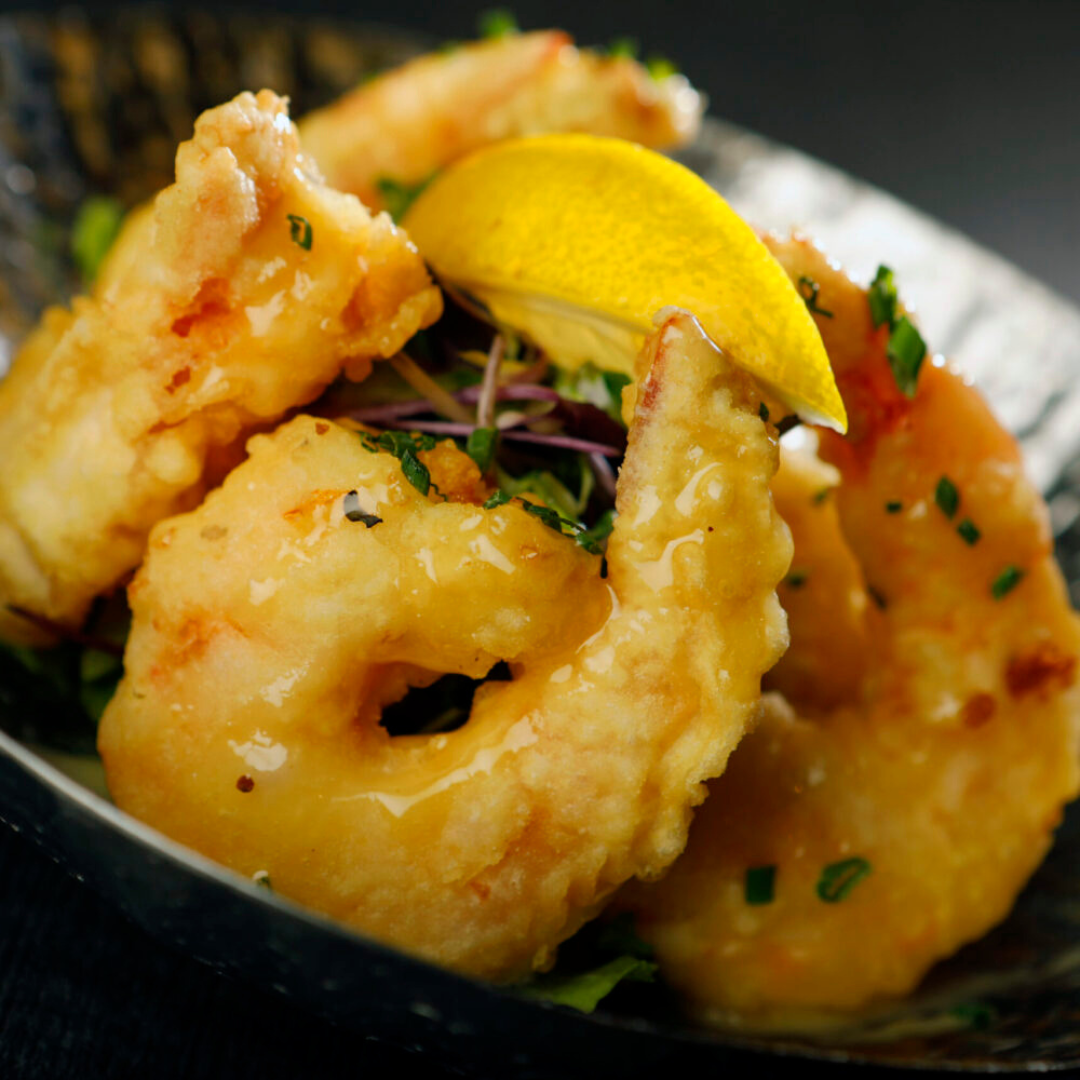 Credit: Nomiya Sushi & Izakaya
Are you and a friend looking to go out for appetizers and drinks after work? This restaurant serves many small plate options, including both hot and cold dishes. They also have a happy hour menu Monday-Friday from 4-7pm where you can enjoy options at $8 each. Looking for something more filling for dinner? They have a variety of entrée options as well as signature sushi rolls, sushi maki, nigiri and sashimi. A must try signature roll is The Garden City roll featuring deep fried shrimp and asparagus topped with fresh tuna, avocado and crunch sweet sauce. Regardless of your hunger level, you will leave satisfied and eager to come back for more.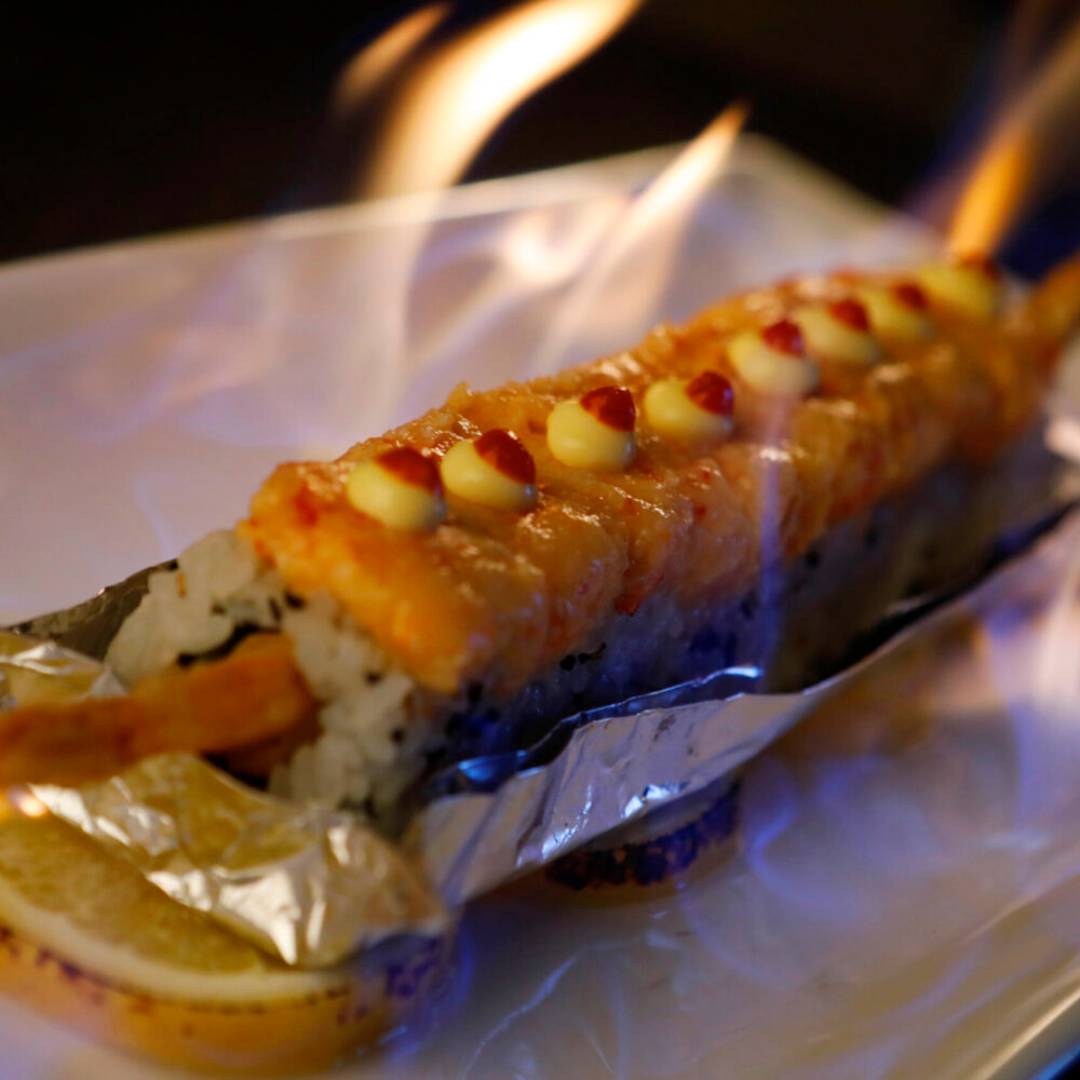 Credit: Nomiya Sushi & Izakaya
Nomiya, which translates to 'saloon,' carries eleven premium bottles of sake on their menu that guests can pair with their meal. If you aren't a fan of sake, there are plenty of cocktails, imported wines and beers to have along with a tasty meal. In addition, there are also non-alcoholic options such as mocktails or house made sodas that come flavored with either lychee, yuzu or mandarin. Regardless of your preferences, there are options for everyone to enjoy.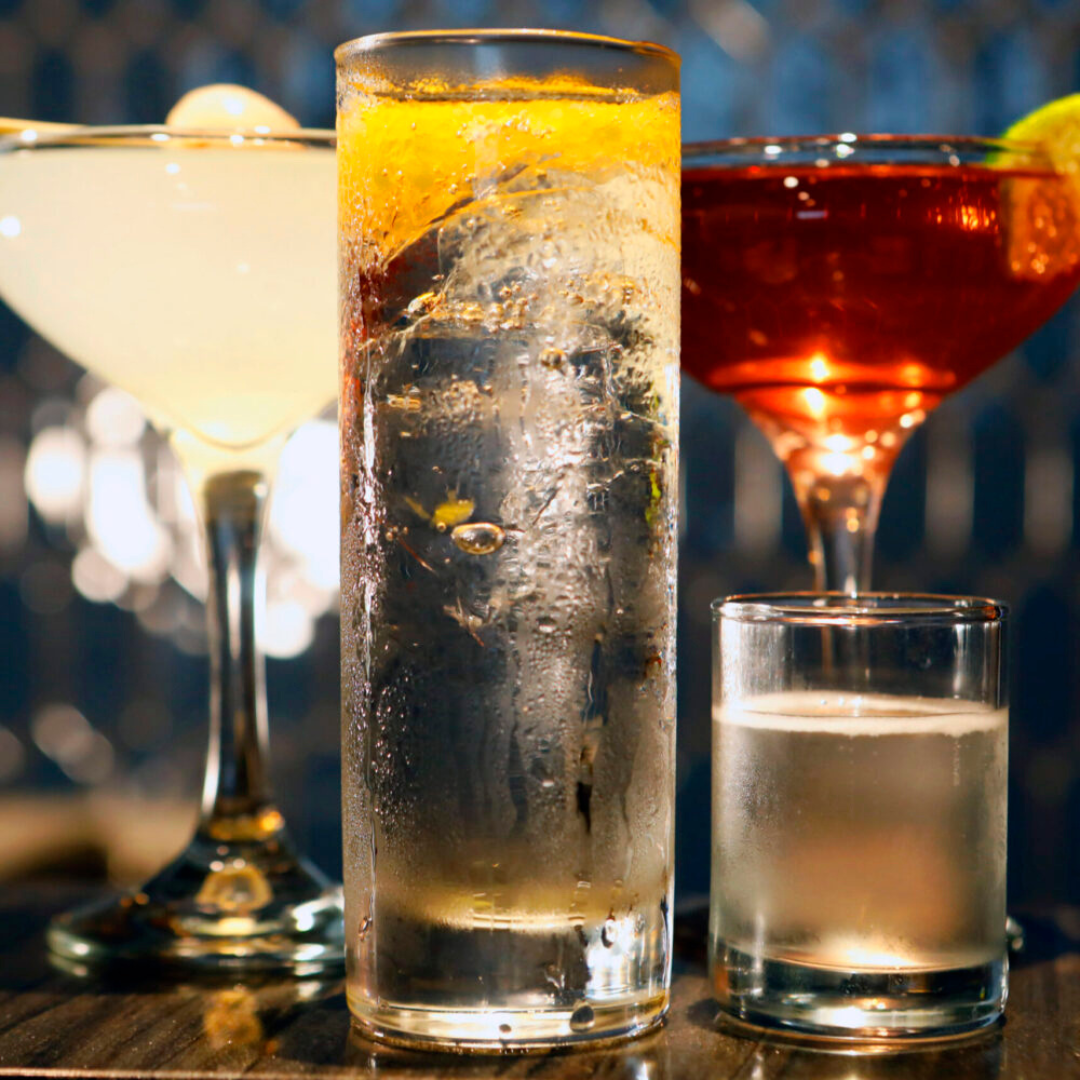 Credit: Nomiya Sushi & Izakaya
If you are looking to try something new that maybe you haven't heard of before, the Avocado Bomb, which has been deemed Japanese guacamole, is another must try. To prepare the dish, Chef James Choi envelops spicy tina in thin slices of avocado, then serves the 'bomb' atop a bed of tempura flakes and house made ube and lotus chips. A roll you may not have had elsewhere include the locally sourced Suffolk Roll, a kani and cucumber roll topped with torched yellowtail belly and a seven-spice shichimi sauce. Another feature is the Nomiya Roll, a tuna asparagus maki garnished with spicy lobster which arrives tableside billowing sesame-scented "dragon's breath." Use this opportunity to try something new!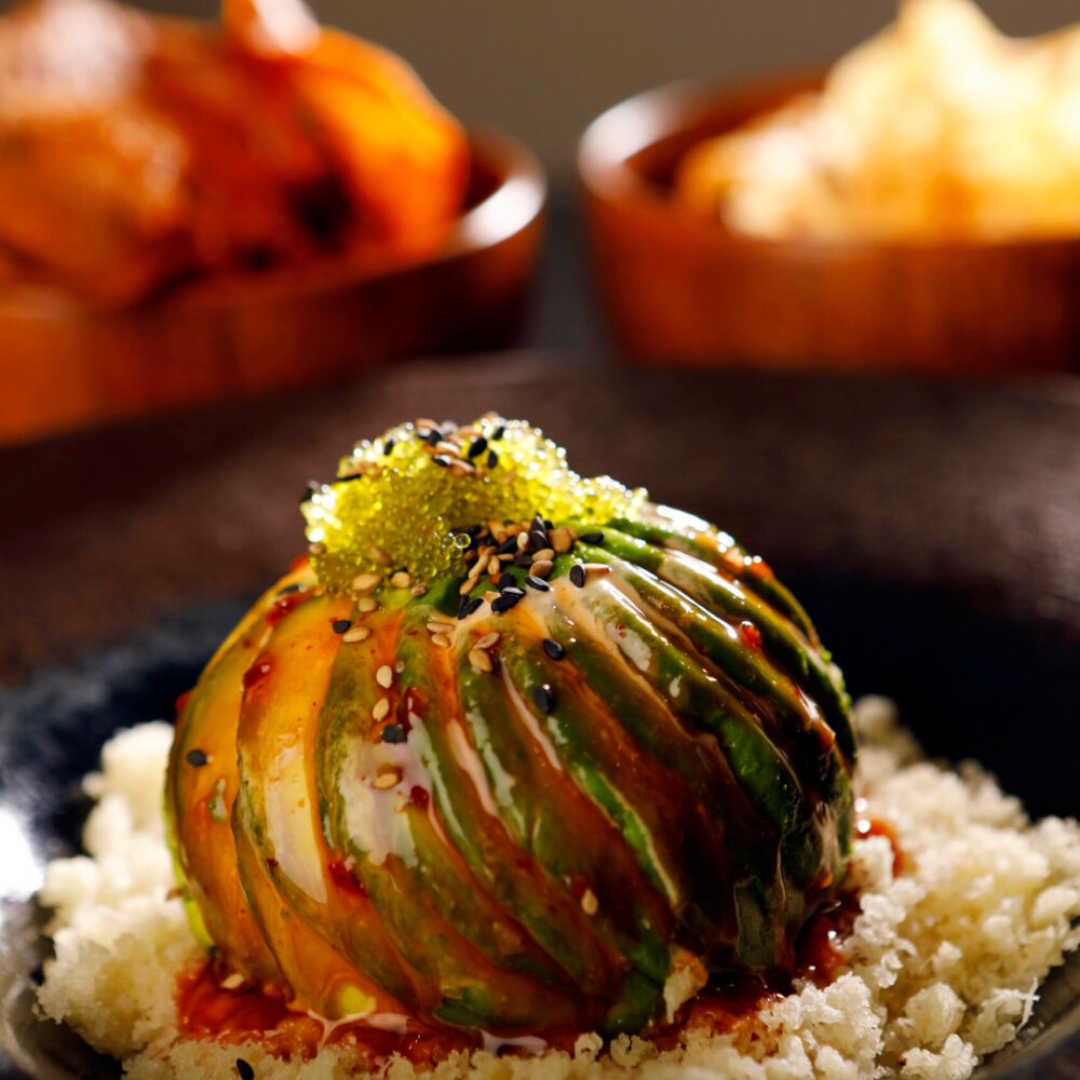 Credit: Nomiya Sushi & Izakaya
For Fall Long Island Restaurant Week, Nomiya is offering two prix fixe menus which includes something for everyone. A two-course lunch will be available for $24, and a three-course dinner option will be available for $39. Nomiya Sushi & Izakaya of Garden City takes reservations on their website, to learn more click here.