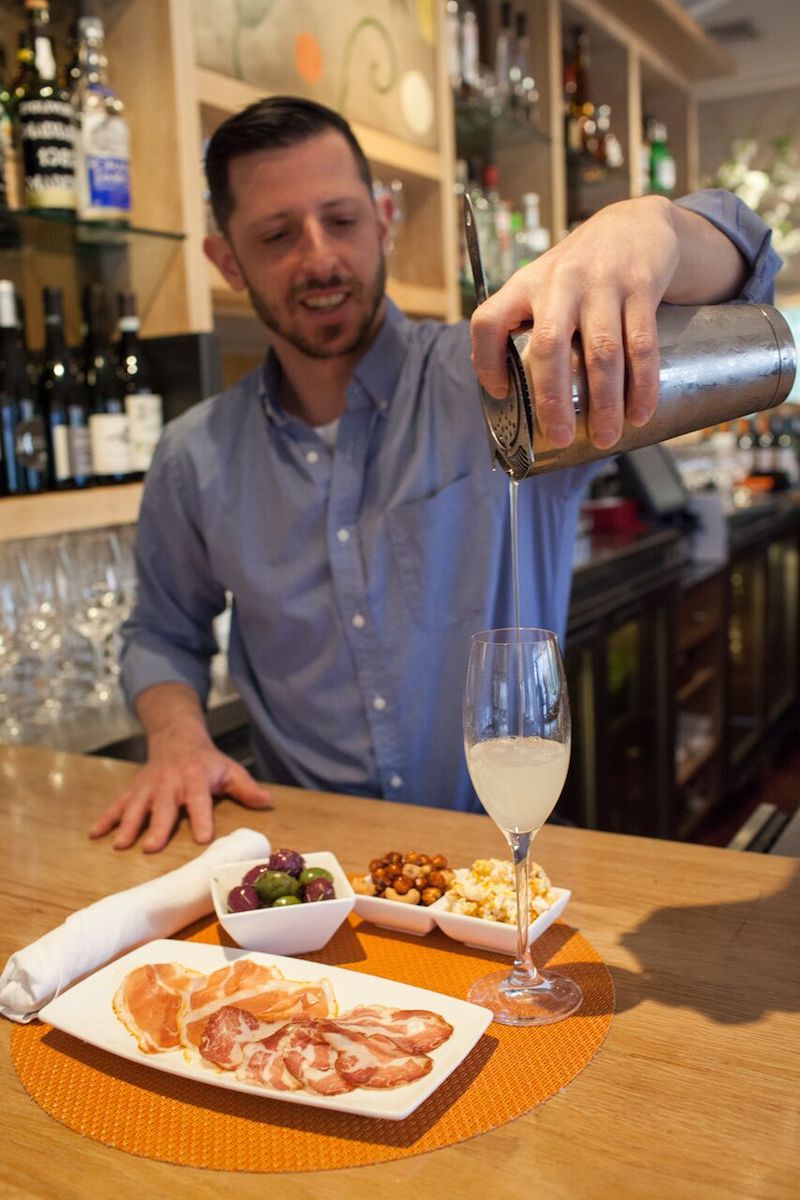 Fall Specials at Nick & Toni's
January 11, 2018 | Budget Gourmet
Fall is finally here, and famous East Hampton restaurant Nick & Toni's is welcoming in the season with a slew of new specials.
Pizzas from their iconic woodburning oven will be available all night from Sunday through Thursday, and Social Hours be offered from Monday through Friday from 5:30 to 6:30 p.m. and 2:30 to 6:30 p.m. at the bar on Sundays. Additionally, The Choice prix fixe menu will be returning to offer specials at three different price points to choose from. Affordable, delicious, and seasonal - who could ask for more?
Check out the menu below and call (631) 324-3550 to make your reservations today.

Simply Dinner - $30 Romaine Salad or Mixed Greens Salad
Any Pasta Entrée or Pizza Two Scoops of Gelato or Sorbetto
N&T Classics - $35
Romaine Salad or Penne Appetizer Roasted Chicken Entrée
1/4 Tartufo
Chef's Choice - $40
Appetizer of the Day Entrée of the Day
Dessert of the Day
PIZZA MENU
Classic Margherita - $10 Fresh Mozzarella, Tomato, Basil
Picante - $18
Soppressata, Provolone, Garden Pepperonata, Fresh Mozzarella, Tomato
Polpetta - $19 Tomato, Crumbled Meatball, Grana Padano, Oregano
Cipolla - $18 Sweet Onions, Goat Cheese, Olives, Arugula
Quattro Formaggi - $18 Fresh Mozzarella, Stracciatella, Taleggio, Ricotta, Black Truffle
SOCIAL HOUR MENU
Monday- Friday, 5:30 to 6:30 p.m. Sunday, 2:30 to 6:30 p.m.
La Quercia Salumi Plate - $10 Artisanal Meat Selection
Formaggi Plate - $10 Artisanal Cheese Selection, Crostini
Classic Pizza Margherita - $10 Fresh mozzarella, tomato, basil
(Available Sunday - Thursday only)
Cicchetti Meatball Sliders - $6
Pickled Garden Veggies - $6 Seasonal Bruschetta - $5
Truffled Stone Throw Polenta Fries - $7
Wine Sommelier Selected White or Red - $8
Cocktails
Seasonal Rita - $8 Maestro Dobel Tequila, Seasonally Inspired Flavor Cointreau, Fresh Lime, Fresh Lemon Sour
Violet Beauregarde - $8 Stoli Vodka, Concord Grapes, Lemon
Spanish G&T - $8 Mahon Xrogrier Gin, Q Tonic, Lemon, Dried Juniper Berries
Dealer's Brew - $6 Rotating Bottled Brew
The promotion is not available for take-out, on holidays or holiday weeks.
Nick & Toni's
136 N Main St
East Hampton, NY 11937
(631) 324-3550
nickandtonis.com