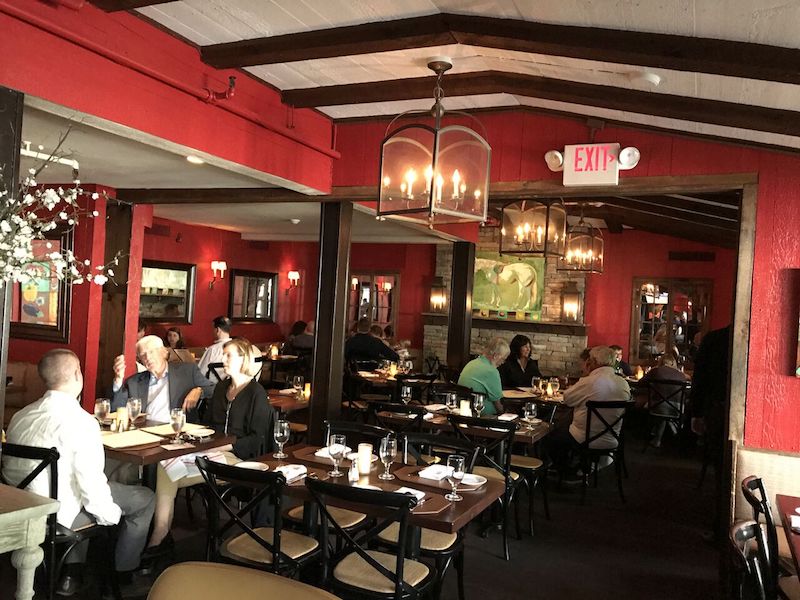 REVIEW: Mirabelle Tavern
June 2, 2017 | Daily Bite

3 Plates
By: John DeMartino - CEO (Chief Eating Officer) of Food 'n Festivities
The Three Village Inn in Stony Brook is frequently associated with hosting weddings and other large events, but what lies within the premises is a mildly hidden gem - Mirabelle Tavern. MT is a casual and comfortable place to eat lunch or dinner, as well as host a small(er) gathering. The relaxed environment of this great restaurant has a menu that is exploding with flavor from start to finish.
You'll find the menu broken down in "Snacks," "Small Plates," "Soups & Salads," and "Big Plates." Whichever section of the menu you choose to order from, the odds of making a bad choice or slim to none. From the Small Plates menu, be sure to try the BBQ Quail. It's a dish you can't get everywhere and this little barbecued bird is cooked to perfection, then served over a bed of potatoes.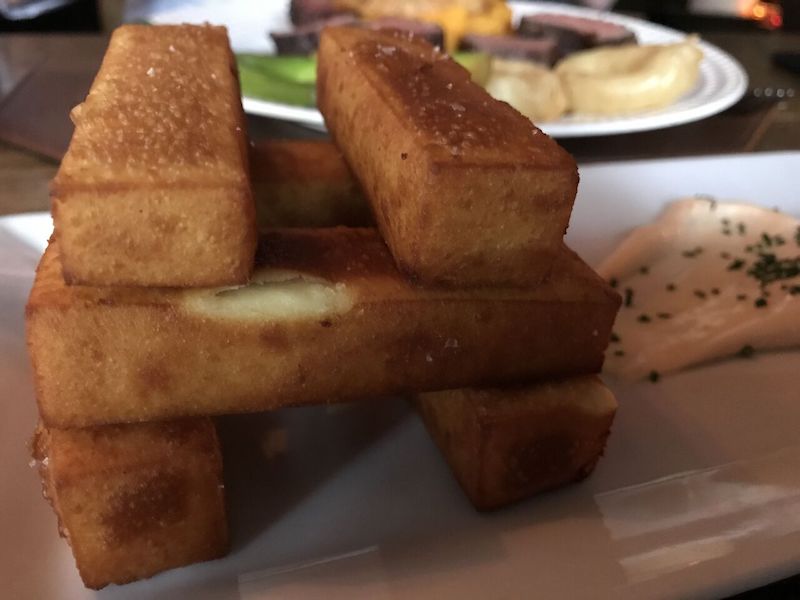 Snacks are always a must, and when steak tartare and chick pea fries come into play, there's simply no excuse for not dabbling in this area of the menu. The steak tartare is presented with toasted brioche. The combination of the crunchy toast with the tender meat is hard to match. The chick pea fries, which are called "Panisses" on the menu, are incredible. We may even go as far as to say it was our favorite thing we tried. They're as thick as mozzarella sticks, golden brown on the outside, and have the consistency mashed potatoes on the inside. The harissa mayonnaise that it's served with is the perfect compliment. It's slightly spicy and boosts the flavor of the chick pea fries rather than shield it.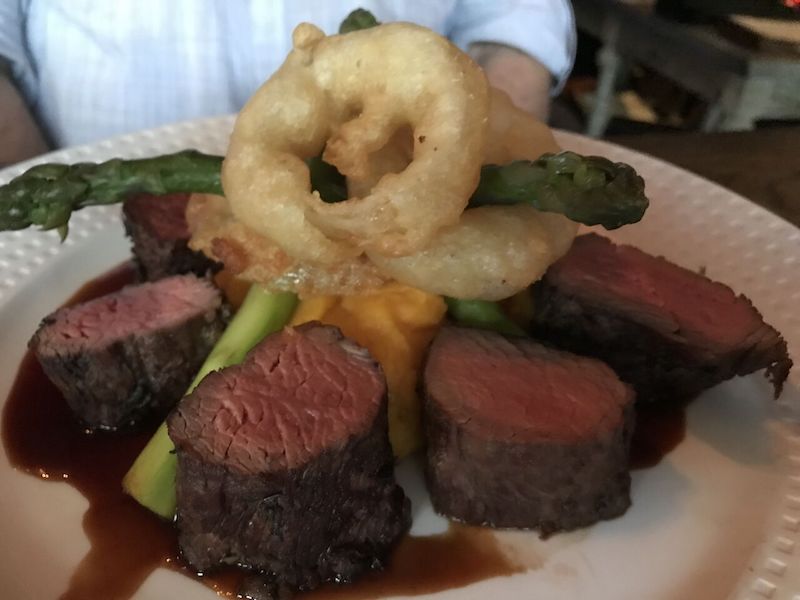 The diversity in the entree options make it borderline impossible to make a choice with so many delicious possibilities. Whether your preference is herb-crusted swordfish, pan-roasted scallops, Long Island duck or a chateau steak, you're bound to be delighted. The pan-roasted Chateau steak is cooked perfectly and accompanied by carrot-potato puree, asparagus, and two onion rings for good measure. The steak is top-notch, high quality and has the tenderness of filet mignon. The Herb Crusted Swordfish is a lighter, yet filling choice. Flawlessly seasoned and seared, then served with a sundried tomato-polenta cake, artichokes and Japanese eggplant, the combination of these assorted items seems to work perfectly.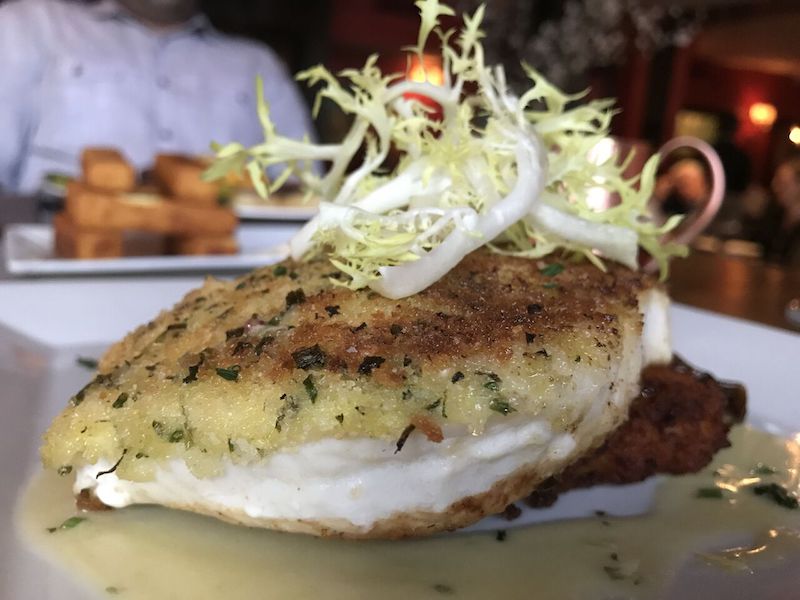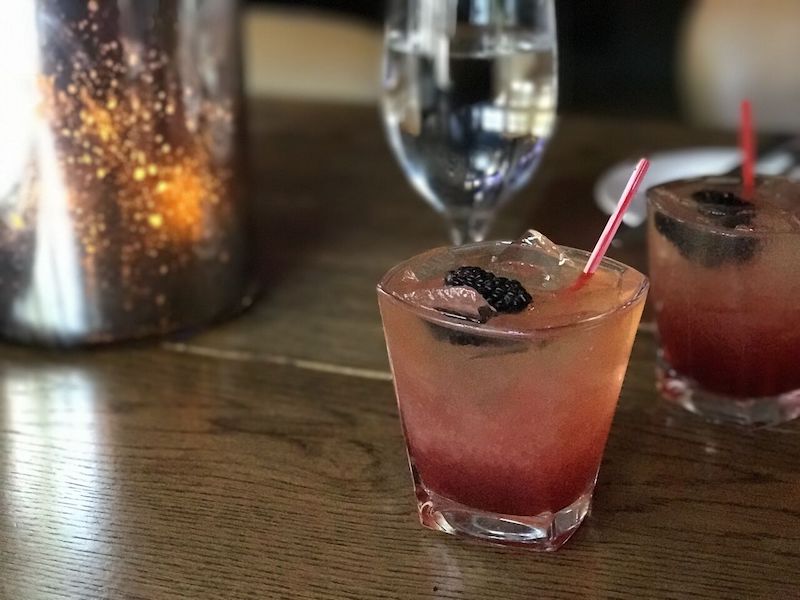 A comprised cocktail menu provides various options for the liquor lovers. Bourbon, vodka, gin, and other mixes all seem to work in unison with all the drinks on the menu. Desserts don't fall short either with Mirabelle Tavern having their own bakery on the premises.
Whether you're seeking a casual night out with friends or family, or looking to have a date night with your significant other, Mirabelle Tavern is your answer. After a scrumptious meal, stroll the grounds and take in the beautiful sights.
Food 'n' Festivities showcases the best food, nightlife, and events around New York. We are focused on the intersection between entertaining and informative content by providing clever and witty videos with savvy editorial content about the must-see places.