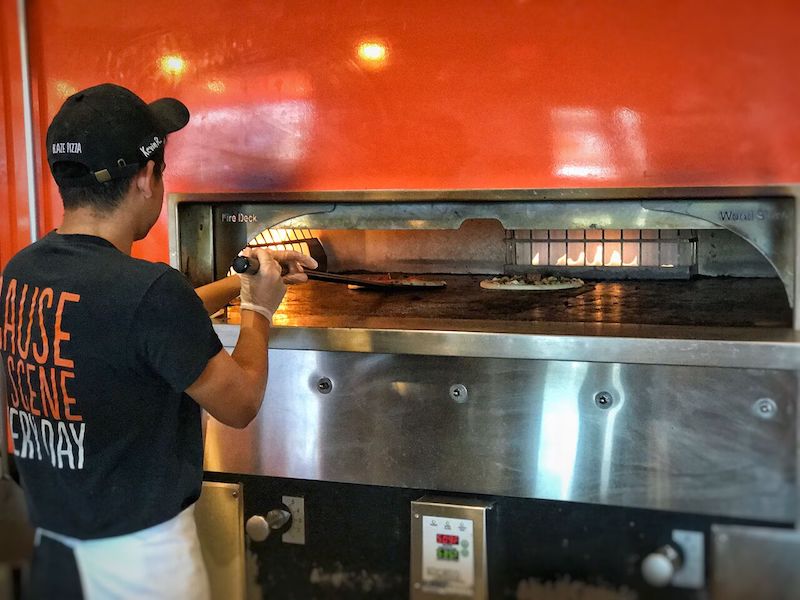 REVIEW: Blaze Fast Fire'd Pizza
April 7, 2017 | Daily Bite

3 Plates
By: John DeMartino - CEO (Chief Eating Officer) of Food 'n Festivities
People tend to be creatures of habit, especially when pizza is involved. Odds are, you've got a pizza place (or two or three) that you typically frequent, but even more common, you have a standard order when you go - one Sicilian slice and one pepperoni, a baked ziti slice and 2 garlic knots, the list of combinations could go on forever. One thing that rarely changes are the offerings that these standard pizza places put out, so when you go to Blaze and creating your own combinations for pizza ingredients is encouraged, well now it's time to let that beautiful creativity of yours shine.
Blaze might just be the fastest growing chain of design-it-yourself pizza restaurants with 181 locations nationwide, so when they recently opened up in our neighborhood, we felt obligated to give it a try. And boy, are we glad we did. The thought of picking your own dough, sauce, cheese and toppings is overwhelming, but once we got rolling, the selection process was easy peasy.
Classic dough. We're not about that gluten-free life.
Spicy tomato sauce. Obviously.
We thought about going with the standard shredded mozzarella cheese, but felt that was too simplistic, so we went with a trio of cheeses including ricotta, parmesan, and mozzarella, for good measure.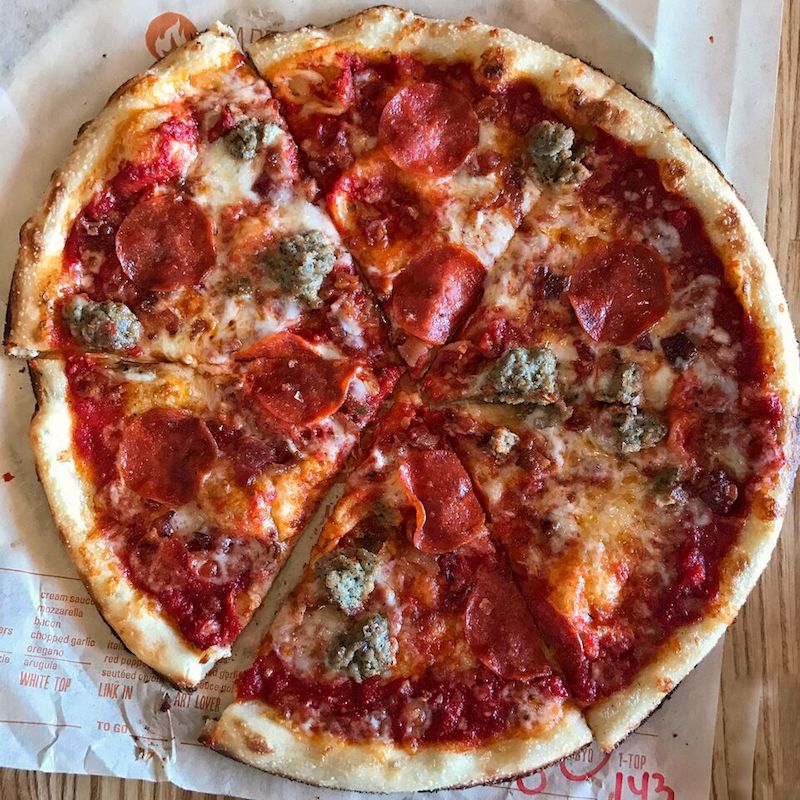 With more than 20 toppings to choose from, it's easy to go overboard and weigh your pie down with 4 lbs. of meatball sausage, and bacon, but luckily we had some guidance from our pizza assembler and they said keep it to less than 3 toppings. So naturally, we went with 5. Meatballs, sausage, mushrooms, jalapenos, and roasted chopped garlic (we didn't have a date afterwards).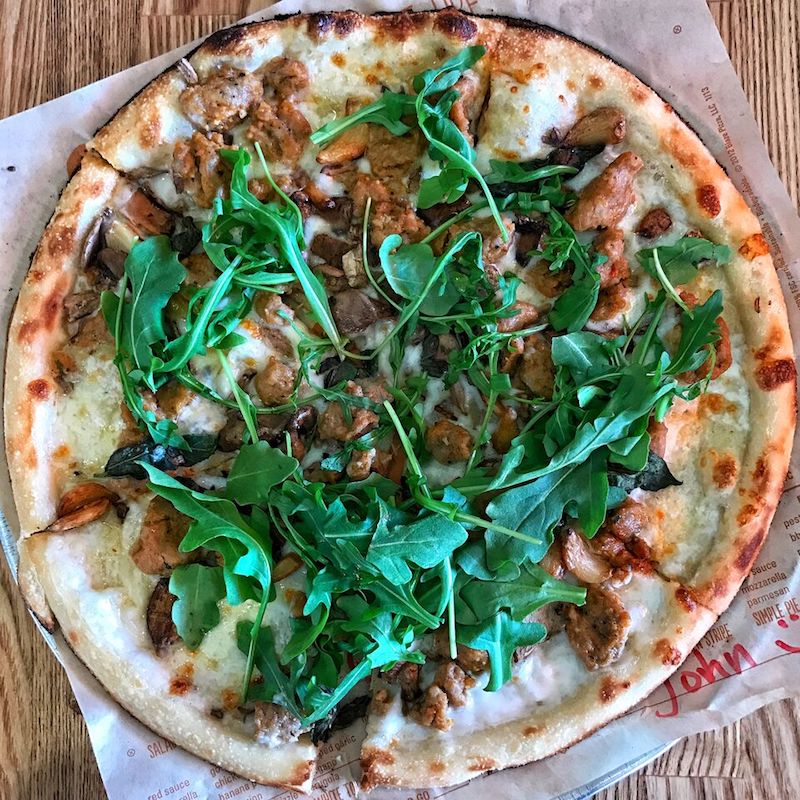 In the end, the pie was legit. It was "fire'd" up in 180 seconds (which can be translated into 3 minutes), but more importantly, the flavors on the pie were delicious and the dough was New York quality - thin with a good amount of crispiness. This is a spot we'll surely be back to.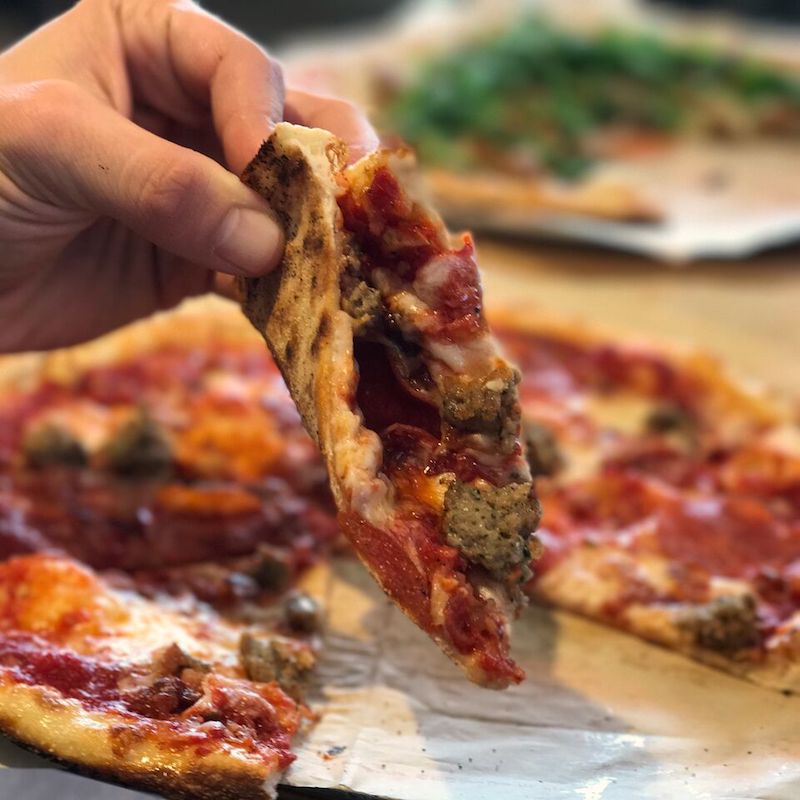 Food 'n' Festivities showcases the best food, nightlife, and events around New York. We are focused on the intersection between entertaining and informative content by providing clever and witty videos with savvy editorial content about the must-see places.