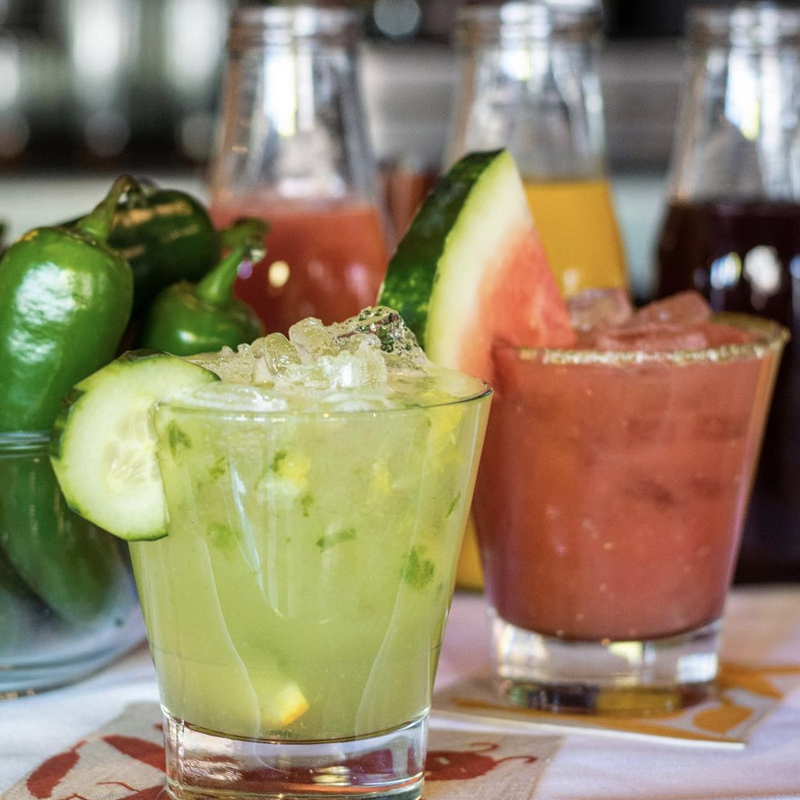 Kick Start Your Week with National Margarita Day
February 9, 2021 | What To Do
Shake off the Monday blues by celebrating National Margarita Day on February 22. The following restaurants are serving everything from classic lime 'ritas to their own tasteful takes on the classic cocktail. Bottoms up!
Besito-Huntington, Roslyn, West Islip
Besito is offering everything from frozen to yummy tropical Margaritas. Want to add a little spice to your day? We suggest trying the El Pepino Margarita mixed with Avion Blanco Tequila, cucumber, jalapeño, Cointreau, agave nectar and fresh squeezed lime. Don't end your order there, add roasted sweet potato tacos served on warm corn tortillas with spicy pumpkin seeds, queso asado and serrano toreados salsa to finish the night.
Lucharitos- Riverhead, Greenport, Mattituck, Center Moriches, Melville
Go big or go home this National Margarita Day at Lucharitos and enjoy one of their frozen footlong margs! If you're looking for a smaller yet equally delicious option take advantage of their Margarita Monday special from 4:30-8 p.m., and sip-on one of their classic margaritas for $6, frozen margaritas for $9, or their classic growlers which costs $10 for a small or $25 for a large. A guaranteed tasty and good time!
K Pasa- Sag Harbor
Margs with a view? Sign me up! Enjoy K Pasa's refreshing twist on the cocktail with their Pear & Ginger-Rita which consists of El Jimador Reposado Blanco, Combier, pear, ginger, lime and organic agave all while admiring the scenic overlook of Sag Harbor Bay. Don't forget to add a floater! Bite into an order of their savory tacos such as the barbacoa tacos prepared with braised lamb, mint chimichurri and feta.
Dirty Taco & Tequila- Wantagh
Elevate your vibes at the Dirty Taco & Tequila with one of their tasteful house-made margaritas. The watermelon basil margarita will take you back to summertime, made with Blanco Tequila, puréed fresh watermelon, basil, agave, triple sec and fresh lime juice of course! While you're there make sure to take advantage of their fascinating menu choices incorporated with Asian elements such as their Korean short rib tacos or Dragon Bowl.
Azulejos- Smithtown
Looking to enjoy a glass or maybe even a pitcher of sweet margs? Relish in Azulejos Fine Mexican Cuisine's tequila bar and pick from their many choices of naturally flavored margaritas such as pineapple, tamarind, hibiscus and more! For the full Azulejos experience make sure to order their Enchiladas Poblanas served with mole sauce and sprinkled with sesame seeds. Save room for dessert and pick from their delicious dessert options such as their sopapillas or banana flambeado.