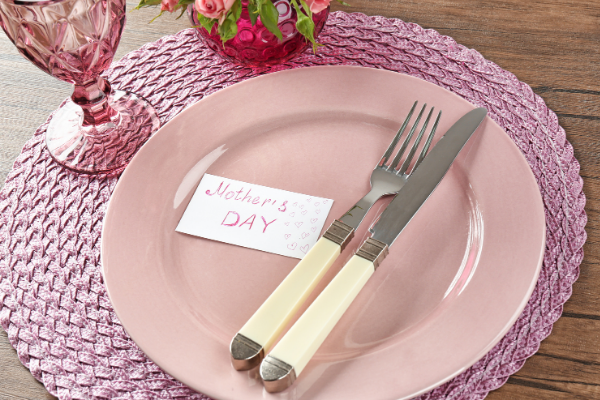 Treat Mom To A Delicious Meal This Mother's Day
April 27, 2021 | What To Do
Mom deserves the best and flowers die, but memories don't! Take mom out on the town & let her enjoy a delicious meal while she makes memories that will last a lifetime.
Treat mom to something extra special by enjoying a full gourmet brunch buffet at the elegant East Wind. Located at the gateway to Long Island's famed North Fork, the grand resort is the perfect place to feel like royalty this holiday. You can look forward to cheese blintz, a farm-fresh omelet bar, pasta station, decadent seafood options and so much more. East Wind is also adjacent to a shopping village with plenty of stores to spoil mom at after your meal. Brunch will take place on Sunday, May 9 from 10 a.m. – 3:30 p.m and tickets include one complimentary mimosa or bloody Mary for $59.95 for adults. Children ages 3-10 cost $29.95 and children two-and-under eat free.
East Enders can get their brunch on at the iconic Manhattan eatery, Scarpetta Beach, located inside Gurney's Montauk. Scarpetta Beach boasts an airy, mid-century modern aesthetic that'll make anyone feel relaxed when dining. Nosh on specialties like tuna 'susci', ricotta pancakes, and eggs in camicia while you take in their grand oceanfront view. The $75 prix-fixe menu will be available Sunday, May 9 from 11:30 a.m.- 3 p.m.
Drop your anchor at The Oar this Mother's Day. Experience nautical vibes when you dine dockside or inside their adorned dining room. Wherever you choose to sit during your visit the great tasting food is sure to win you over. This holiday, diners can enjoy a Mother's Day brunch for $34 and menu highlights include coconut shrimp, lobster wontons, steak & egg, and shrimp sundek. Don't wait, make your reservation today!
In the mood for comfort food? Ben's Kosher Deli will be offering a tasty marsala dinner served with rice pilaf, sauteed spinach, and a choice of soup or small garden salad. If you're celebrating at home Ben's Kosher Deli is offering two catering packages that are guaranteed to have mom feeling happy and full. Choose from plated meats or sandwiches for six complete with sides of potato salad, coleslaw, potato knishes, and more. They'll also be offering a self-service BBQ which feeds ten and includes delicious ready-to-eat or heat BBQ chicken rolls, beef franks, beef burgers, rolls and classic sides.
Located on Long Island's Gold Coast, Prime 1024, is a modern Italian steak house is offering a la carte specials on Sunday, May 9 between noon and 10 p.m. Indoors, the restaurant has been redesigned and features gorgeous glass and dark wood partitions between each of the tables and the outdoor dining has been designed as a "cabana style" experience. The restaurant's main event is the selection of top-grade steaks and chops, plating different juicy and tender signature cuts from a well-known local butcher with mouthwatering options such as melt in your mouth 10 oz. Filet Mignon. Prime 1024 will be serving á la carte on Mother's Day between 12 pm-10 pm.
Dining with the kids? Nick & Toni's is serving a special brunch and dinner prix fixe, complete with options for the bambini's. Brunch will be available from 11 a.m. to 3 p.m. and dinner service will begin at 5 p.m. It's hard to get a seat at this Hampton's hot spot, so reservations are strongly recommended. Click here to view the menu now and to reserve.