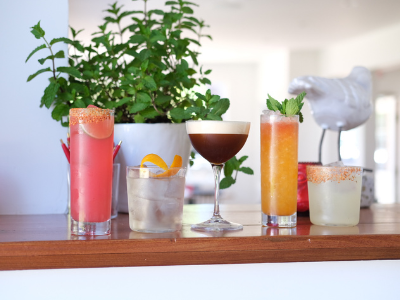 LI Restaurants Serving Delicious Mocktails
June 20, 2022 | What To Do
Believe it or not, sometimes the best-tasting drink at a bar is non-alcoholic! Even better, you can imbibe as much as you please and not wake up with a hangover the next morning! Bartenders throughout Long Island have concocted complex and delicious mocktails that hold their own against many classic drinks. Gather your friends, because it's time to go on a dry bar crawl!
Coche Comedor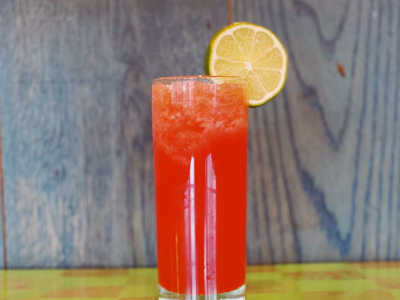 Credit: Coche Comedor
Coche Comedor means "dining car" in Spanish. The Mexican restaurant, open year-round in Amagansett, is housed in a former diner and the progressive bar program features a large selection of tequila and mezcals, with an emphasis on margaritas. However, the Prickly Pear Limeade, served with prickly pear purée, lime juice, agave syrup and club soda, is a fantastic non-alcoholic alternative.
The Akbar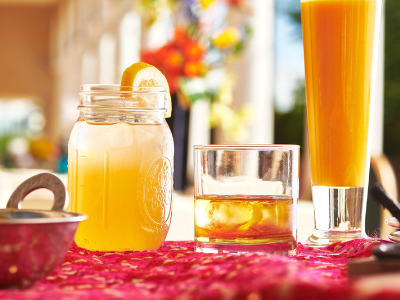 Credit: The Akbar
The "delicate cuisine and elegant ambiance" found at Akbar in Garden City traces back to the 16th Century in Northern India. Akbar has an extensive mocktail menu, including pina colada, "Bombay Dreams" and jaljeera. The mango lassi, consisting of mango pulp, yogurt and sugar, and the salted lassi, containing cumin powder, salt and yogurt, compliments any meal at Akbar wonderfully.
Bell & Anchor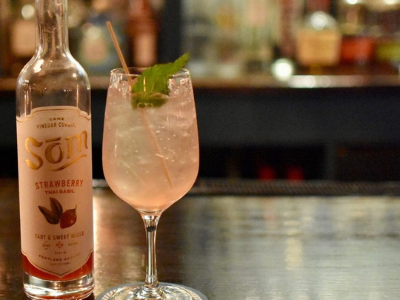 Credit: Bell & Anchor
Bell & Anchor's cuisine pulls its inspiration from the rich history of Sag Harbor, Noyac, Peconic and the region's local seafood, steak, beer, vegetable and wine. There are few experiences on the East End as mesmerizing as sitting on Bell & Anchor's beautiful patio watching the sunset with a drink in hand. Bell & Anchor's Strawberry Thai Basil Spritz, served with cane vinegar cordial and soda, gets the job done.
Del Fuego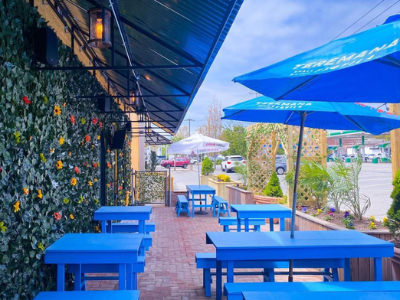 Credit: Del Fuego
Del Fuego is one of the best Tex-Mex restaurants on Long Island and every dish is made in-house from scratch. Since you're going to need a drink to cool off from the hot sauce, we suggest ordering the Agave & Mint Refresher, featuring crushed mint, lemon and agave-lemonade. If you can handle even more hot, the chili lemonade mocktail with habanero-honey and handcrafted lemonade, will set you over the top.
Nick & Toni's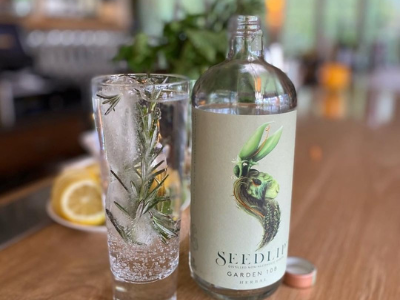 Credit: Nick & Toni's
Sip on the amazing Ginger Cooler mocktail in between celebrity gawking at Nick & Toni's in East Hampton. This delicious creation consists of Seedlip Grove 42, Seedlip Garden 108, ginger ale, lime wheel, Q Tonic and rosemary. Spice your summer up with a little ginger!
Bar Grazie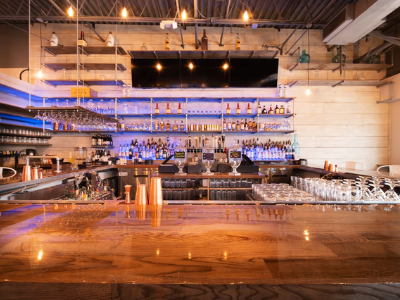 Credit: Bar Grazie
Bar Grazie's drinks are not only delicious, but they're also aesthetically pleasing! The Massapequa watering hole serves many winners, such as the Tuscan Fresco with grapefruit juice, peach puree, white cranberry juice and rosemary garnish and the Virgin Mary with housemade Bloody Mary mix, horseradish and Louisiana dry rub seasoning.