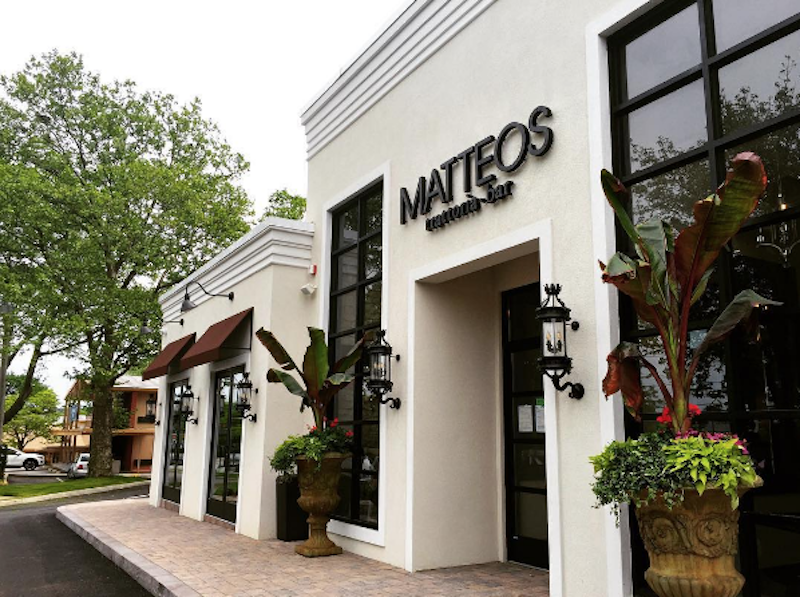 New: Matteo's Trattoria & Bar of Huntington
December 19, 2017 | Daily Bite
As the Italians would say, "Mangia bene, ridi spesso, ama molto." As Long Islanders, we say, "Eat well, laugh often, love much." And you'll most definitely do so at Matteo's Trattoria & Bar in Huntington.
You may remember the traditional Italian cuisine and space. Over the last four-years, THAT restaurant was torn down and rebuilt from the ground up. Owner, Jerry Sbarro, wanted to elevate the overall experience of his clientele. Guests should expect the same tradition of excellent food and impeccable service, now while enjoying the modern and chic atmosphere.
Long-time restaurant group Executive Chef, Mark Serrantino, oversees the kitchen while Chef de Cuisine, TKTK, manages day-to-day operations. Menu stand-outs include:
Sautéed Baby Artichokes
Lemon, aioli, fresh herbs
Parma
Wood-fired pizza topped with gorgonzola, fig compote, parma prosciutto, arugula
Creamy Burrata
Grilled ciabatta, arugula, balsamic
Grilled Corn Avocado
Arugula, cucumber, lemon, olive oil
Pappardelle Bolognese
Veal, beef, Pomodoro, basil
Veal Chop Valdostana
Mozzarella, prosciutto, mushroom, marsala
Shrimp Luciano
Sautéed spinach, light tomato
Make your reservations in advance to snag a culinary escape without leaving the comfort of LI. Just call the restaurant directly, 631-461-6001.
Matteo's Trattoria & Bar
300 W Jericho Turnpike
Huntington Station, NY 11746
(631) 461-6001
www.huntington.matteosristorante.com