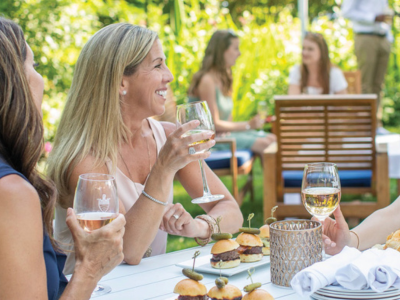 Long Island Restaurant That Were Awarded By Wine Spectator
July 19, 2023 | What To Do
Long Island restaurants did not disappoint when it came to the Wine Spectator's 2023 Awards. Wine Spectator, a lifestyle magazine that focuses on all things wine and wine culture, annually acknowledges restaurants in the U.S. and abroad that serve exemplary wines. The awards range from one to three wine glasses, with three being the highest recognition. Here are some notable inclusions on the prestigious list.
King Umberto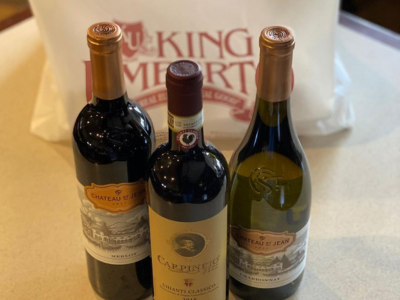 Credit: King Umberto
King Umberto, located in Northport in Nassau county, won the Award of Excellence award, or one wine glass. Both a restaurant and pizzeria, King Umberto serves comfort Italian food in a cozy yet spirited atmosphere. The pizzeria also offers a private dining room for special events and catering. King Umberto has an extensive wine list of 30 pages, with wines from locations such as Italy, Spain, Argentina, California, France, New Zealand, South Africa, and more.
Madiran The Wine Bar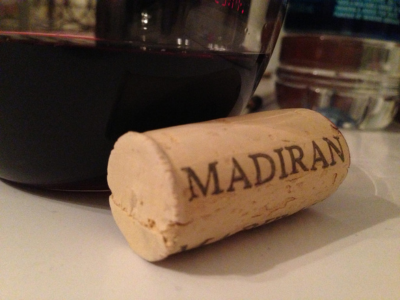 Credit: Madiran The Wine Bar
Madiran The Wine Bar, which received the Best of Excellence Award (two wine glasses), can be found in East Setauket in Suffolk County. The name of the restaurant is inspired by the wine-making region of Madiran, which is located in the southwest of France. Madiran's wine list features the sommelier favorite selections from around the globe, including "Old World" wine regions in Europe as well as newer, emerging regions. Enjoy your glass of Sauvignon Blanc at the restaurant along with live music.
Mirabelle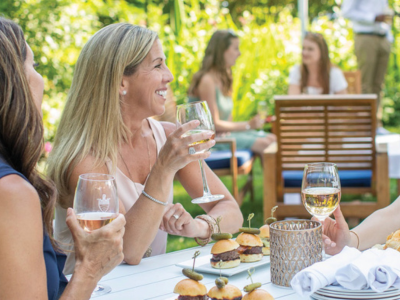 Credit: Mirabelle
Mirabelle, an elegant restaurant offering a combination of French bistro classics and American comfort food, won the Award of Excellence (one wine glass). Located in Stony Brook, the restaurant uses locally-sourced ingredients and offers a wide assortment of delicious cuisines and wines. Mirabelle offers American, French, sparkling and dessert wines. As far as upcoming events, Mirabelle is hosting its 9th Annual Pig Roast with live music, including unlimited beer, sangria, and wine. The restaurant also offers $7 beers and $10 appetizers on Thursdays during Taps and Apps.
City Cellar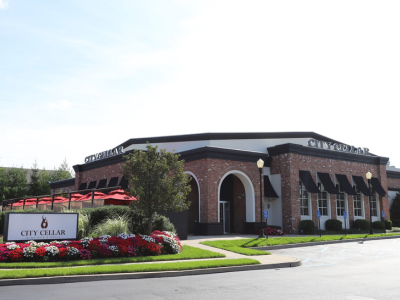 Credit: City Cellar
City Cellar Wine Bar & Grill is a Modern American eatery in Stony Brook that serves brick-oven pizzas, steaks, seafood, poultry and fish. The restaurant won the Best of Excellence of Award (two wine glasses), as it has over 40 wines offered by the glass. A widely popular special at City Cellar is their daily wine flight, which allows guests to try three different varieties of wine. The restaurant also has Happy Hour Monday through Friday from 3-7 p.m., featuring $10 glasses of wine, spirits, sangria and frozen cocktails. Having a wine cellar of 500 labels, City Cellar Wine Bar & Grill is a wine lover's dream.