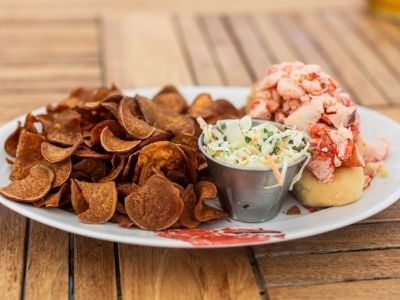 Best Lobster Rolls on LI!
May 12, 2022 | What To Do
With summer just around the corner, many of us are starting to crave lobster rolls! Nothing screams summer more than this seafood sandwich. Whether you like yours Connecticut or Maine style, here are our five Long Island restaurants serving killer lobster rolls.
Clam Bar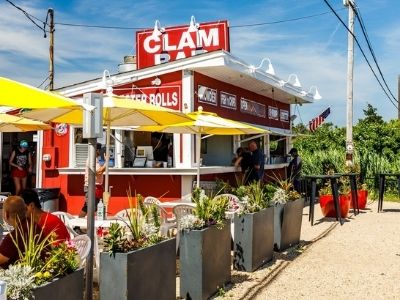 Credit: Clam Bar
Celebrating its 40th anniversary this summer, the Clam Bar has become an institution of sorts for many East Enders. East of Amagansett, west of Montauk and open seven days a week, the relaxed atmosphere of the roadside shack is a nice refuge from the commotion of summer in the Hamptons. The lobster salad roll is the perfect midday meal after the beach. We also suggest ordering a bowl of the scrumptious spicy crab and sweet corn chowder.
Duryea's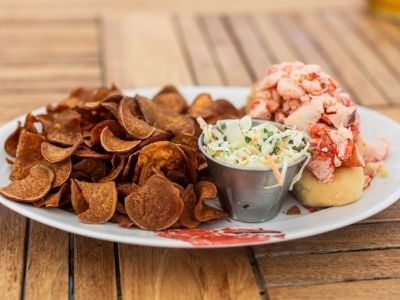 Credit: Duryea's
The only thing better than biting into a delicious lobster roll is doing so while watching a beautiful sunset! Duryea's is on both forks, with locations in Orient and Montauk overlooking the Long Island Sound! The combination of fresh seafood and bay views makes it one of the best dining experiences. They serve Maine-style rolls with just the right amount of mayo. Add a little rosé to the mix and the perfect vibe is set.
Lobster Roll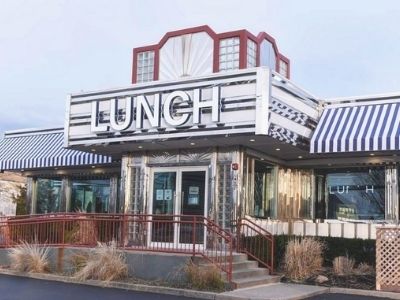 Credit: Lobster Rol
What a surprise, right? A restaurant called Lobster Roll (aka Lunch) makes an outstanding lobster roll! Lobster Roll, with locations in Amagansett and Southampton, makes Connecticut-style lobster rolls, in which lobster meat (both claw and knuckle) is coated in drawn butter and set in a toasted, split-top hot dog bun. If you prefer no bread, you can order the lobster salad bowl, and if you want to save room for other dishes, the lobster salad slider (a mini version of the roll) is your best bet!
Bay Vue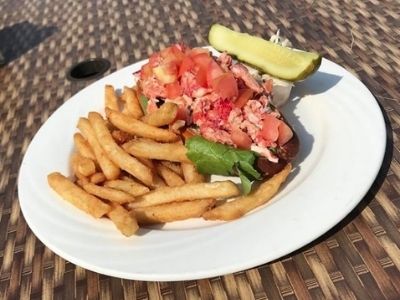 Credit: Bay Vue
Bay Vue in Babylon is a seafood house and rooftop lounge overlooking the Great South Bay. It's hard to not have a fun time here- the "Bay Vue Sunrise" cocktail- a delicious concoction of tequila and Caribbean juice blend makes you feel like you're on a tropical vacation. The lobster roll is a sublime blend of lobster, diced tomatoes, celery and light mayo on a toasted roll. You're not doing summer right if you don't give Bay Vue a visit.
View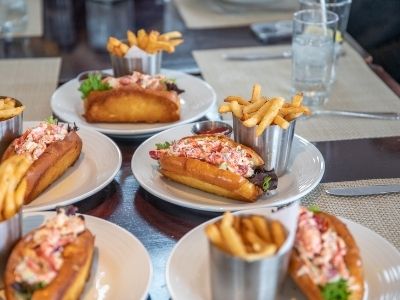 Credit: View
View is a sunny destination for dining and drinks. Offering panoramic views of the Great South Bay from its dining room, the restaurant is part of the property that used to make up William K. Vanderbilt's estate. The "Montauk" lobster roll contains dill and lemon buttered on a New England roll. Other great dishes include the yellowfin tuna a la plancha, Montauk swordfish and lobster pasta.