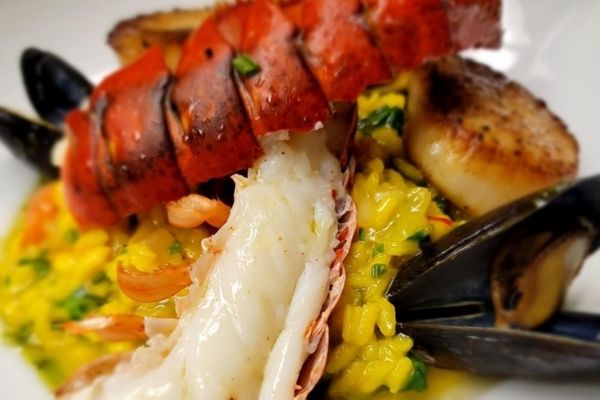 Great Lobster Dishes That Deserve A Round of A-Claws!
February 15, 2022 | What To Do
If you enjoy the finer things in life, you must love lobster. What's better than tucking in a bib, cracking open the shell, and dipping that thing into clarified butter? Paired with your favorite local brew or wine, it's impossible to not be happy! Here are go-to restaurants for expertly prepared lobster dishes!
George Martin's Strip Steak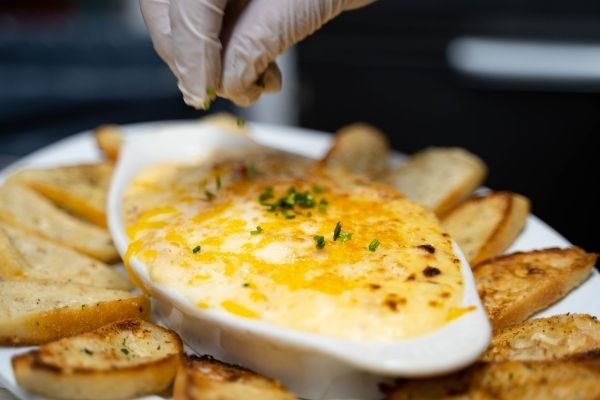 Credit: George Martin's Strip Steak
George Martin's Strip Streak name undersells what the upscale steakhouse has to offer. Yes, the main draw are the savory dry-aged steaks, but the seafood selection and house specialties are excellent as well. The lobster, fontina and crab fondue for two appetizer, served with ciabatta bread, proves this point. The fontina cheese is incredibly rich and creamy, and the hard crust of the ciabatta adds a nice texture to the meal. The art deco design and 1920s-inspired artwork will have you feeling like Gatsby when dining at this turn-of-the-century home in Great River, only a short walking distance away from the Great South Bay.
Bell & Anchor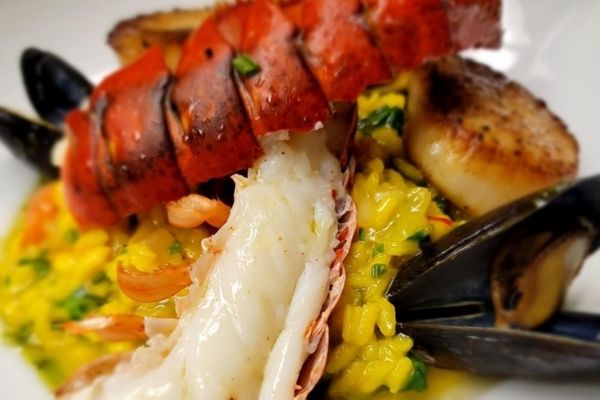 Credit: Bell & Anchor
Forget about the food, Bell & Anchor in Noyac is worth the trip for watching the sunset alone! Enjoy the sky turn from bright orange to cool pink through the picture windows in the classy dining room, perhaps with a martini or local tap wine in hand (hey also serve magnificently minty grasshoppers!) The butter-poached lobster tail with 7 oz. grilled filet mignon, haricots verts and fingerling potatoes is one of the best surf n' turfs you'll have the pleasure of knowing. The tail is firm, chewy and sweet all at once.
MTK Lobster House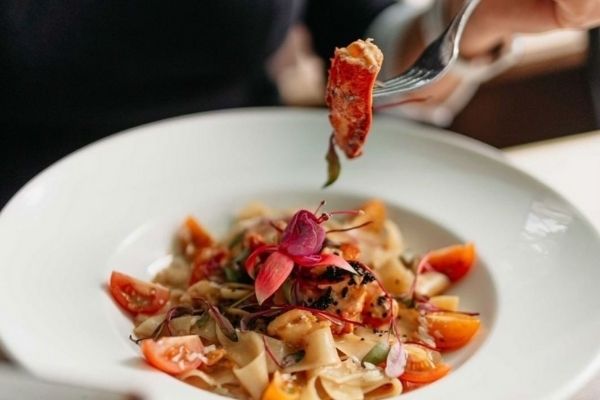 Credit: MTK Lobster House
MTK Lobster House recently opened their second location on Main Street in Sag Harbor in July, 2020. While maintaining the local-feel of the original in Montauk, "On the Harbor" serves a more upscale seafood menu. The lobster pappardelle entrée is homemade pasta with garlic, scallions, cherry tomatoes and lobster meat suspended in a rich lobster sauce. The ribbons of pasta are wonderfully fresh, and the flavors combine to form something magical. Other terrific lobster meals include the lump lobster bisque, avocado lobster salad, Montauk lobster roll and 1 1/14 lb. lobster house boil.
Kyma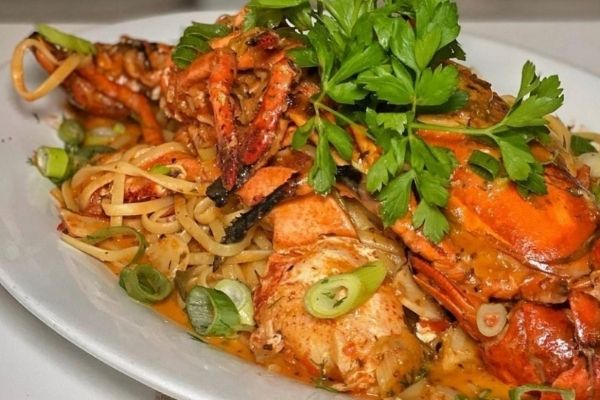 Credit: Kyma
If you can't make it to Santorini or Mykonos this winter, Kyma in Roslyn is the next best thing. The all-white interior evokes the building aesthetic on those islands, and the restaurant can have a party feel in the later evening. The lobster pasta is delicious, as is the fresh whole fish selection, ranging from sweet, meaty fagri from the Mediterranean, red snapper, tsipoura, and black sea bass. The 'Mykonos Salad' of watermelon, arugula, walnuts and feta in a light Jalapeno dressing tastes like the summertime.