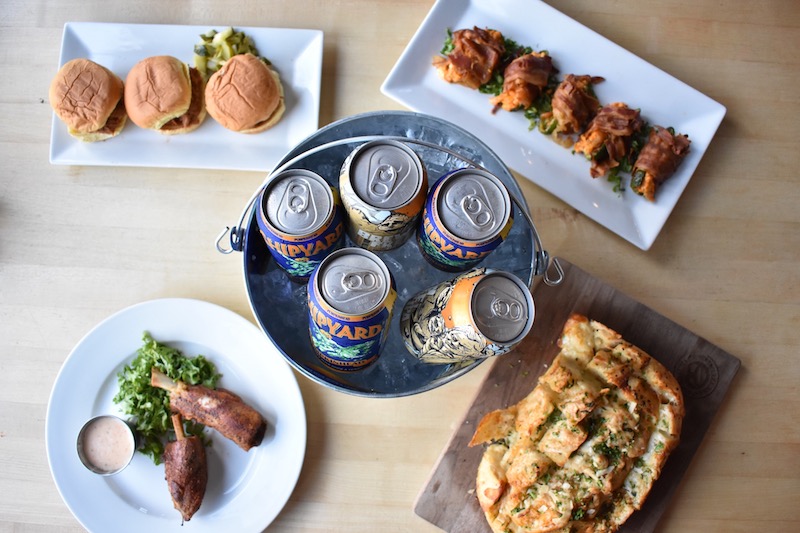 Get Your Game on at Library Café
December 18, 2017 | What To Do
Cold beer, hot food, and football; it's a time-honored combination. That's why Library Café is offering their special tailgate menu this fall.
During all NFL games, you can enjoy food and drink specials including:
SHARES
Deviled Eggs $7
Smoked bacon, cheddar, scallions, tobasco-honey
Beef Enchilada Dip $8
Crispy yellow corn tortilla chips, sharp cheddar, Monterey Jack cheese
Boneless Buffalo Wings $7
Buffalo Wings
Blue cheese, celery
$8 Small/$13.50 Large
Artisan Bavarian Pretzel $8
Smoked gouda, onion fondue, whole grain mustard
Add kielbasa and pickles $4
Sliders
Cheeseburger or Pulled Pork
$8 three/$14 six/$27 twelve
Loaded Waffle Fries $8
Cheddar, mozzarella, bacon, sour cream, scallions
BEER
Miller Lite or Bud Light
$3 Pints/$10 Pitchers
Lessing's Local Ale or Local Cheer Brewed by Blue Point Brewing Co.
$4 Pints/$15 Pitchers
Sam Adams Lager, Sam Seasonal or Angry Orchard Hard Cider
$4 Pints/$15 Pitchers
Don't just settle for stale chips and soda; up your game and catch the game with Library Café this football season.
Library Café
274 Main St
Farmingdale, NY 11735
(516) 752-7678
thelibrarycafe.com