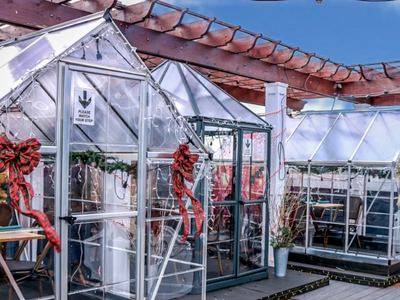 It's Igloo Season! Four Great Outdoor Dining Restaurants on L.I.
November 29, 2022 | What To Do
Even when it's colder than Jack Frost's feet outside, one can dine outside since the advent of heated igloos. You can enjoy a delicious meal and take in beautiful views while staying snug! Here are our four favorite restaurants with outdoor igloos on Long Island for your pleasure this winter.
Red Salt Room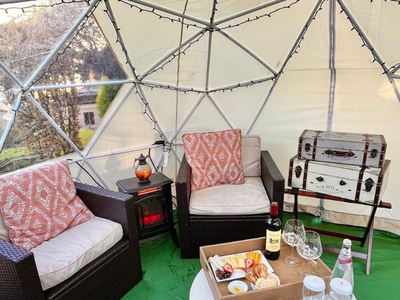 Credit: Red Salt Room
Located in the Garden City Hotel (which is also home to the always lively King Bar), acclaimed Chef David Burke uses the Himalayan dry-aging beef technique on the Red Salt Room's creative, seasonally-driven menu. Scrumptious entrees include the fiery lamb ragout with Sacchetti, squid ink linguine, miso-glazed salmon, and of course, Burke's signature salt-brick beef entrees (using Himalayan pink salt). Don't miss the crispy Brussels sprouts side dish either!
Rhum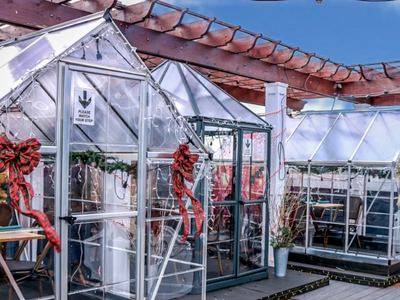 Credit: Rhum
Regardless of the season, enjoy some island time with a visit to Rhum. The Patchogue staple concocts the most delectable rum-based cocktails north of the Caribbean and the island-inspired cuisine is also killer. Great holiday-themed beverages include the merry mimosa and berry bellini. Santa will also be visiting the restaurant for two consecutive Saturdays, December 11th and December 18th!
Smuggler Jack's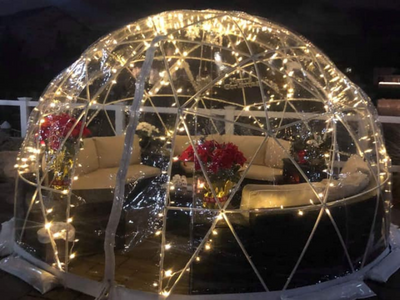 Credit: Smuggler Jack's
At Smuggler Jack's in Massapequa, you can enjoy casual waterside dining all-yearlong in their five heated igloos! Their heated patio and fire side dining room will also keep you cozy this winter. Delicious dinner menu items include coconut shrimp, ahi tuna poke, sesame crusted yellowfin tuna, frutti di mare and fish and chips.
Mirabelle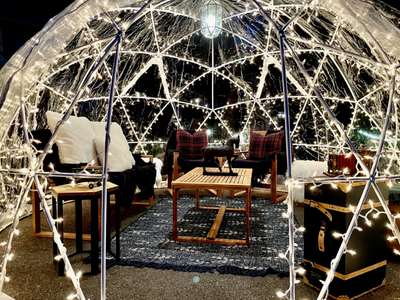 Credit: Mirabelle
The only thing more delicious than Mirabelle's dishes is enjoying them in the comfort of an igloo. Each igloo, which have names and unique themes, offer decorative lights, comfortable seating and seasonal décor. They can be reserved for two hours Wednesday through Sunday. The full Mirabelle menu is available and a party must order a minimum of $150 on food and drinks.