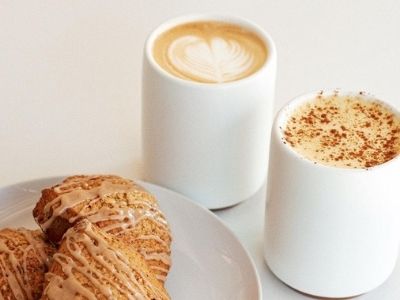 Great Hot Cocoa Spots
December 8, 2021 | What To Do
Winter can be brutal. A simple stroll outdoors can turn our lips blue and cheeks red. However, there is a silver lining and it comes in a steaming cup of hot cocoa. Here are three Long Island coffee shops that make delicious hot chocolates.
Grindstone Coffee & Donuts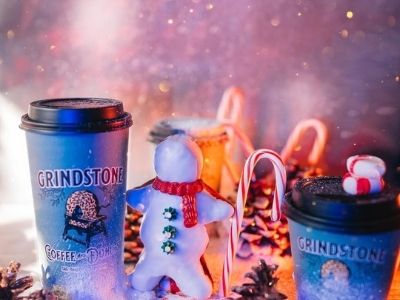 Credit: Grindstone
Grindstone claims that they make "a mean hot chocolate," on their website and we happen to agree. The Cleveland-originated coffee and donut shop has quickly climbed the ranks as one of East Enders favorite places for a cup of joe. They offer traditional hot chocolate as well as a spiced version. The Mayan Mocha is made with Monin dark chocolate syrup, steamed whole milk, Saigon cinnamon and Cayenne pepper with cocoa powder sprinkled on top, delightful! One would also be remiss not to snag a donut while there.
Soul Brew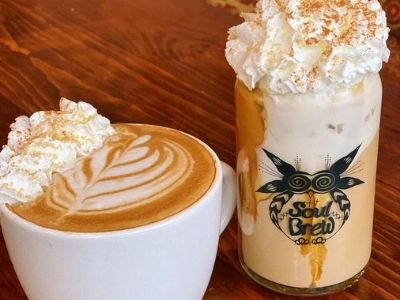 Credit: Soul Brew
Soul Brew in Huntington is quirky, but in a good way. Strange, colorful art hangs on the walls, and certain song selections are questionable as well. However, that's what makes it loads of fun! The ambiance is upbeat and cozy and their hot chocolate comes with many accouterments. Top yours with Oreos, whipped cream, cinnamon, sprinkles or cereals or try the s'mores peanut butter and banana beverages, the Cinnabon, apple pie or crunch berry lattes.
Druthers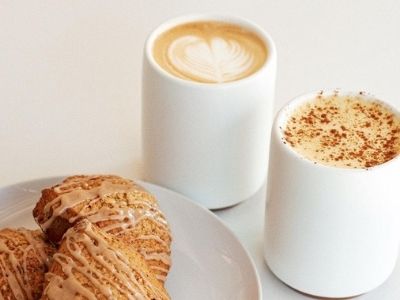 Credit: Druthers
Druthers Coffee's hot coco is an art in itself. The melted Callebaut chocolate and oat milk is infused with chamomile, lavender, spearmint, lemon myrtle and butterfly pea flower, thus, it is called the blue cocoa. Druthers offers a spicy cocoa (dark chocolate and oat milk mixed with cayenne pepper and orange zest) and a more traditional, vegan-friendly hot chocolate is also available and can be prepared hot or cold.