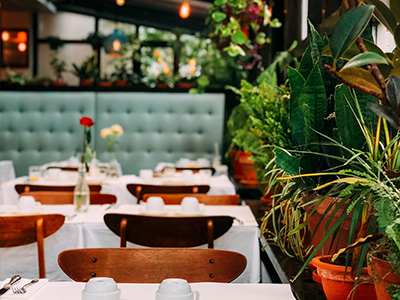 Hidden Gems of Long Island
June 18, 2021 | What To Do
Long Island is home to many fine eateries both well-known and local secrets. We've rounded up some of the island's best hidden gems, so you can go give them a try and be the judge yourself.
The Trattoria-St. James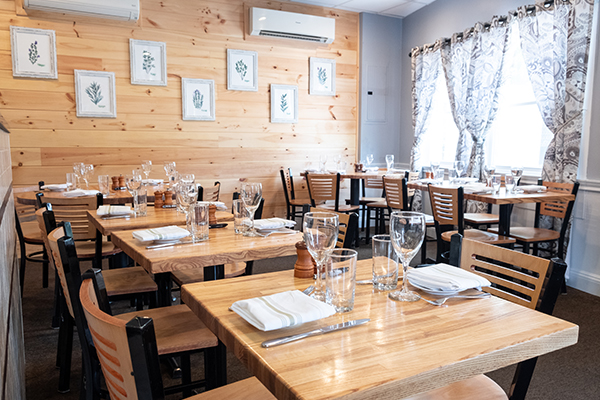 Credit: The Trattoria
Chef Stephen Gallagher's, The Trattoria, is a quaint Italian restaurant dishing up some of the best cuisines around St. James. Their open kitchen concept sets the tone for the simple and casual atmosphere, yet the dishes are beyond ordinary. While they only offer dinner service at 5 p.m. Tuesday through Sunday, they do offer takeout beginning at 1 p.m. so you won't have to wait until dinner to indulge. You won't ever get tired of the menu either, since Chef Gallagher updates new menu items weekly. A night out at The Trattoria should begin with one of their fresh bread dips like the sun dried tomato tapenade, followed by their chicken liver mousse with blueberry mostarda appetizer. Now that you've pre-gamed, dig into your first course of black pasta and spicy tomato then the pork porterhouse with grilled peaches. Make sure to save some room for dessert and end your night with lemon scented cheesecake with raspberry sauce. Buon Appetito!
American Beech-Greenport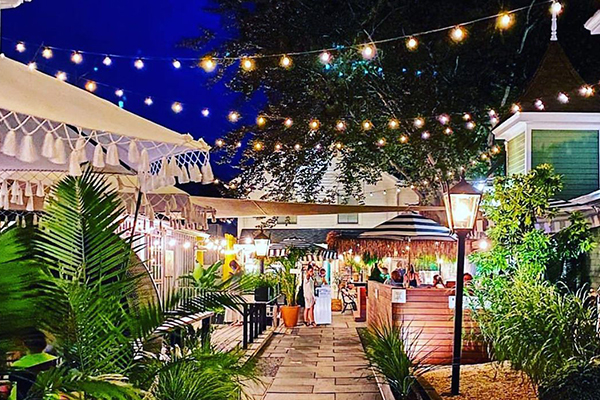 Credit: American Beech
Caught between two historic buildings the lush steps leading up to American Beech will transport you to a groovy interior that promises good times and fine wine. Their eclectic menu features market fresh and local ingredients of the best quality, whether you're able to grab a seat inside their dining room adorned with coastal décor or their tree shaded patio with an outdoor bar, you're guaranteed a pleasant experience. Bring your appetite cause their menu is full of wonderful bites that make it hard to choose just one! Menu highlights include the crispy oyster sandwich, watermelon salad, octopus a la plancha and pork belly!
Farm Country Kitchen-Riverhead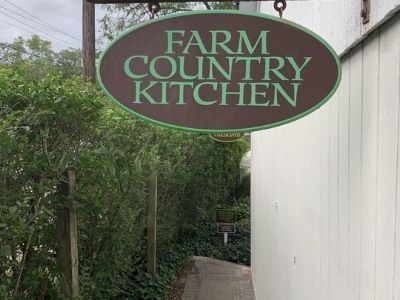 Credit: Farm Country Kitchen
The seemingly tiny exterior view of Farm Country Kitchen from route 27 will fool anyone into thinking there's not much going on there. But when you take a closer look and see the cars lined up outside their parking lot you may get the hint that there's more than what the eye can see. Once you step inside the cottage-core eatery you'll decide whether you sit inside their patio overlooking the Peconic River or outside on their picnic tables right next to the water. While the aesthetic of the restaurant is great, the food is even better! Offering nothing but the freshest ingredients in each dish, menu items range from homemade soups, sandwiches, paninis, wraps, salads and entrée specials. Farm Country Kitchen is the perfect summer dine in spot.
-The Shed-Huntington, West Sayville, Plainview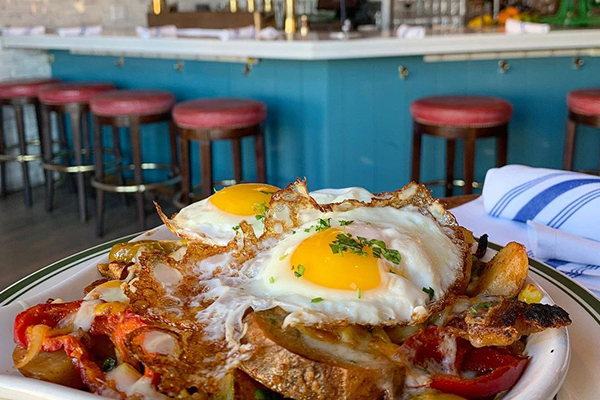 Credit: The Shed
Need a new brunch spot? The Shed offers American comfort food for brunch and dinner daily, all of their locations offer the same "come as you are" atmosphere and great food. A great spot for meeting up with friends and throwing back house made cocktails. Sip on libations like the figgin' fresh mixed with fig vodka, dark rum, fernet and apricot while munching on frittata, chicken and waffles and creole shrimp sauté just to name a few tasty treats.