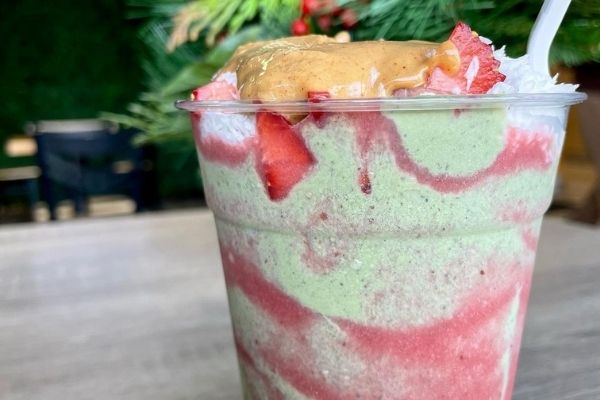 Four Healthy Long Island Restaurants
January 6, 2022 | What To Do
First off, congratulations if you have kept your resolution to eat healthier for this long. Most people don't make it past January 1st! Many people think dieting is synonymous with torture. However, you don't need to starve yourself or eat a bunch of greens you've despised since childhood. Nor do you need to stop dining out. These four Long Island restaurants will make eating healthier a breeze rather than painful!
The Purple Elephant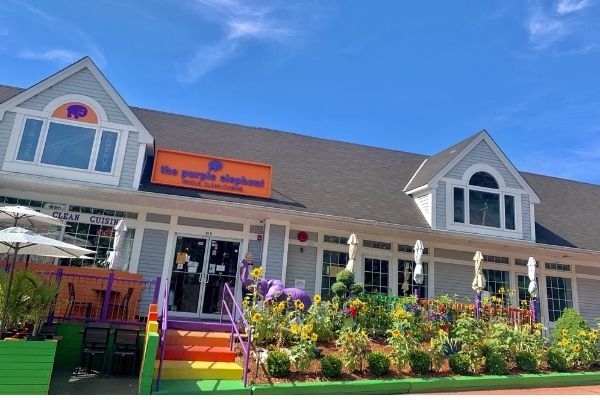 Credit: The Purple Elephant
Beijing House in Syosset was selected this year by Newsday as one of the top 100 restaurants on Long Island. The small, rectangular-shaped dining room has the traditional Chinese restaurant aesthetic, but the scents coming from the kitchen are something else. The menu offers Chinese American classics along with Northern Chinese dishes. Standout dishes include the cucumber and jellyfish salad, cumin lamb, kung pao chicken and braised beef noodle soup. The mapo tofu and cold sliced oxtail with chilis and cumin are excellent as well.
Provisions Natural Foods Market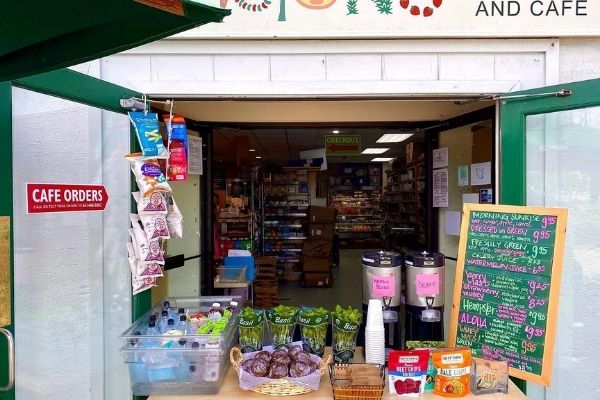 Credit: Provisions
Provisions, the charming organic cafe in Sag Harbor, serves breakfast (available all day) and lunch seven days a week and has a full-service juice bar with smoothies and freshly-made juices. Its outdoor patio and indoor tables are the perfect set-ups for catching up with old friends, diving into a book, or simply enjoying a healthy, wholesome meal. The Whey Nuts! (coconut water, banana, raw cashews, cacao nibs, peanut butter, and whey protein), Green Vibrance (apple juice, rice milk, banana, green vibrance, and vanilla rice protein), and the Pumpkin to Talk About (coconut milk, hemp milk, organic rolled oats, banana, spiced pumpkin puree (cinnamon, ginger and nutmeg) and a touch of maple syrup) smoothies always deliver. Popular menu items include scrambled tofu wrap, carrot-ginger soup, turkey taco salad, and of course, avocado toast sandwich.
True Food Kitchen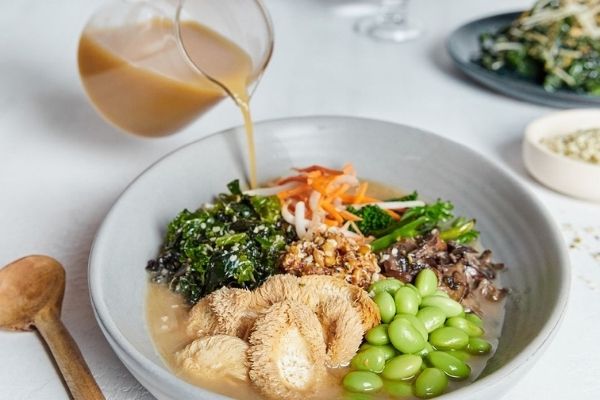 Credit: True Food Kitchen
True Food Kitchen at the Roosevelt Field Mall in Great Neck is the brainchild of Dr. Andrew Weill, who based the menu on the anti-inflammatory food pyramid. True Food prides itself in using only the freshest locally-grown fruits and vegetables. There are many creative and seasonal menu items, such as butternut squash (can be ordered as soup, thin-crust pizza or risotto), grilled chicken avocado wrap and charred cauliflower served with harissa tahini, Medjool date, dill, mint and pistachio. Pictured above is the Winter Immunity Bowl, which features anti-inflammatory lion's mane mushrooms, farro, quinoa, carrots, broccolini, garbanzo beans, edamame, and organic kale in garlic broth. True Food calls it "a cozy sweater for your immune system."
Plant Wise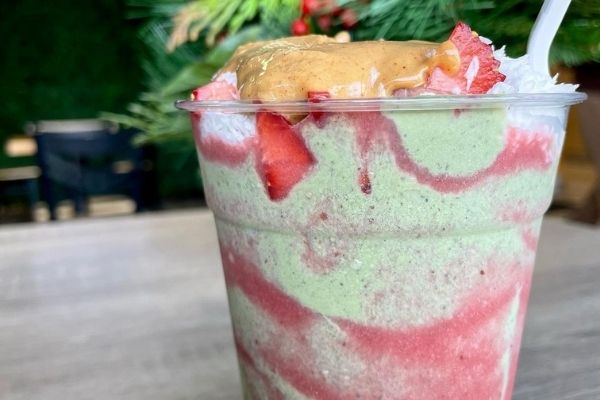 Credit: Plant Wise
Located in Dix Hills, Plant Wise is a 100% plant based eatery. It's mission is to promote eating one plant-based meal per day to improve health. Plant Wise offers great specials on weekdays, such as Nacho Tuesdays (tortilla chips, red bean dip, housemade pic (tomato red onion, lemon and garlic) cashew avocado dressing and cilantro) and Mac Wednesdays (elbow pasta and cheese sauce (cashews, chickpeas, carrots, garlic, almond milk, nutritional yeast). Other menu standouts include the Big Kahuna burger, avocado quinoa and zucchini alfredo. Pictured above is the scrumptious parfait smoothie. It is heaven in a cup.