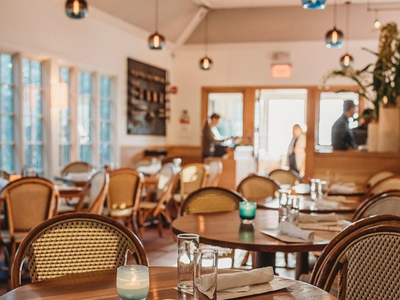 Hanukkah Specials on Long Island
December 6, 2022 | What To Do
Hanukkah, which means "dedication" in Hebrew, begins on the 25th of Kislev on the Hebrew calendar and usually falls in November or December. Hanukkah 2022 begins on the evening of Sunday, December 18 and ends on the evening of Monday, December 26. Often called the Festival of Lights, the holiday is celebrated with the lighting of the menorah, traditional foods, games and gifts. Here are four restaurants that will be offering Hanukkah specials this month.
Ben's Kosher Deli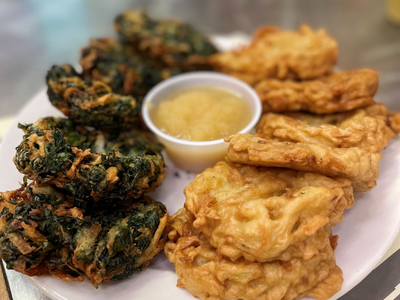 Credit: Ben's Kosher Deli
Ben's Kosher Deli is Hanukkah headquarters! With locations in Manhattan, Queens and Long Island, Ben's (which is also celebrating its 50th anniversary) is celebrating Hanukkah December 16th to December 26th with a special family dinner package for $169.99. The family meal includes matzo balls, coleslaw, chicken with stuffing, brisket, latkes and rye bread.
Rowdy Hall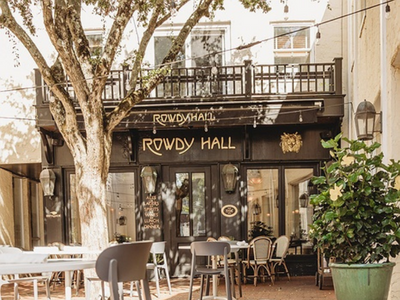 Credit: Rowdy Hall
Rowdy Hall, located in the beautiful Parrish Mews on Main Street in East Hampton, is serving a la carte holiday specials, in addition to their regular menu, for Hanukkah. The specials will be available Sunday, December 18th and Monday, December 19th. Menu items, subject to change, include potato latkes, red wine braised brisket with mushrooms, pearl onions and dates and honey cake.
Zorn's of Bethpage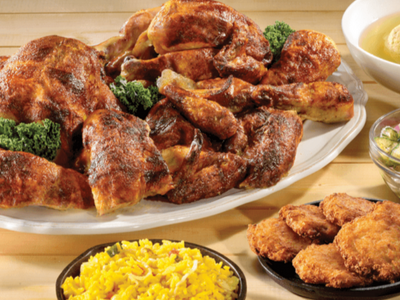 Credit: Zorn's of Bethpage
For over 75 years, Long Islanders have enjoyed the homemade food at Zorn's of Bethpage. Enjoy good ol' fashioned rotisserie chicken, matzah ball soup, chicken broth, potato pancakes, chopped chicken liver and your choice of two fresh homemade side dishes. Challah bread, freshly baked pies and ice cream are available for dessert. The cost is $19.99 per guest, with a mandatory minimum of six guests.
L&W Market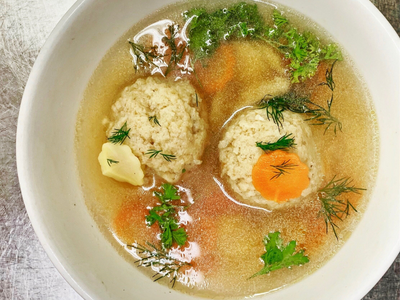 Credit: L&W Market
L&W Market in Bridgehampton has announced they are offering to-go meals for Chanukah. Orders must be placed by 8 p.m. on December 23 to pick up on December 26 between 1 – 3 p.m. at Almond Restaurant, also in Bridgehampton. Orders may be placed online or by calling (631) 537-1123. Latkes and jelly donuts will be available starting the first night of Chanukah, December 18th
Nick & Toni's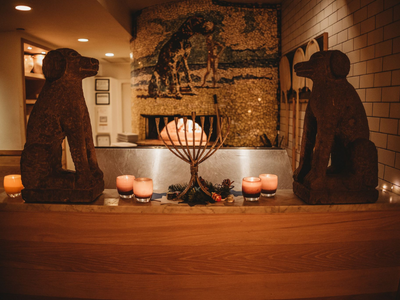 Credit: Nick & Toni's
The iconic Nick & Toni's in East Hampton will be celebrating the start of Hanukkah on Sunday, December 18 with a la carte specials. Reservations are recommended and can be made by calling the restaurant directly at 631-324-3550 or by visiting Resy. The regular a la carte menu will also be available. The specials, subject to change, include beet cured arctic char, braised beef short rib and house-made doughnuts.