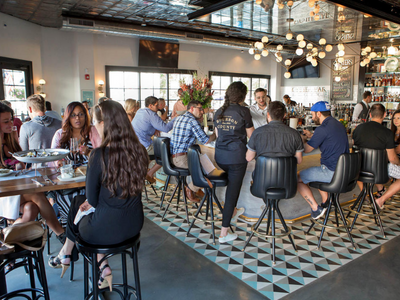 Four Restaurants To Try During Fall Restaurant Week!
November 3, 2022 | What To Do
Long Island Restaurant Week is this weekend! Starting Sunday, November 6th to Sunday, November 13th, over 140 eateries will be offering two-course lunch menus and/or three-course dinner menus. This is the best time to dine at the restaurant you've always wanted to check out and/or explore new ones. Here are four noteworthy places, and be sure to check out the comprehensive list of participants at longislandrestaurantweek.com
Monroe's Restaurant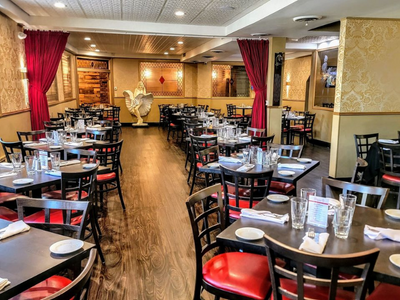 Credit: Monroe's Restaurant
Monroe's Restaurant is named after none other than Marilyn Monroe herself. Her legendary career and life inspire the restaurant's eclectic mix of American classics and continental cuisines. The Westbury staple will be serving a $22 two-course lunch and $27 three-course dinner menu for restaurant week, featuring dishes such as French onion soup, Philly cheesesteak egg rolls and poke bowls.
Union Sushi & Steak


Credit: Union Sushi & Steak
Union Sushi & Steak needs no introduction, but here's one anyways. Located in the heart of Southampton, Union uses the best ingredients and provides a lively atmosphere. For Fall Long Island Restaurant Week, Union is offering a $44 three-course dinner prix fixe menu featuring delicious dishes such as bao bun, butternut squash ravioli, beef bourguignon and everything bagel encrusted salmons! Run, don't walk!
Page at 63 Main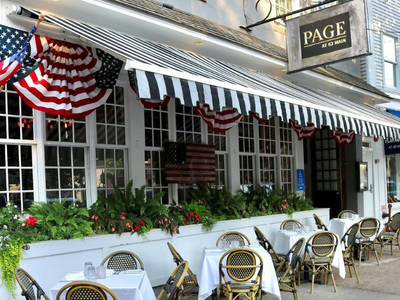 Credit: Page at 63 Main
Page at 63 Main in Sag Harbor has a 4.8 rating on OpenTable. Not too shabby! From November 6th to November 13th, their three-course prix fixe menu will be available from 5 pm until close (with the exception of Saturday evening, when LIRW menu order must be played by 6:30 pm). The delicious menu features standout dishes such as vegetable risotto, baby arugula salad and Sonno Tuscano burrata for appetizers and grass-fed marinated pork tenderloin, garganelli pasta bolognese and skin charred farm-raised salmon for main courses. The dessert menu is also marvelous!
Salt & Barrel is a modern oyster bar with a hip vibe. It carries a wide variety of oysters from throughout the country. The kitchen works with top purveyors, fisherman and farmers to provide the best quality possible for its patrons. Locally-sourced provisions are served whenever available to maintain freshness. At their speakeasy bar, boutique wines, craft beer and classic cocktails can be ordered, with their speciality being American whiskies. Take advantage of Salt & Barrel's fresh fish and delicious drinks during Fall Long Island Restaurant Week.