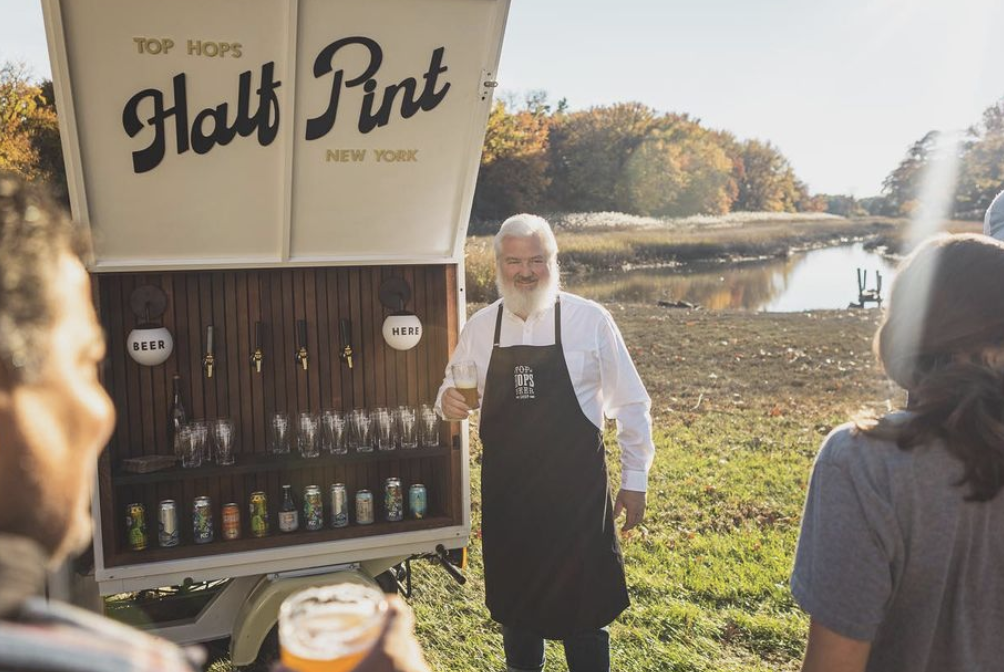 Best LI Food Trucks!
May 23, 2022 | What To Do
Who doesn't enjoy an incredible meal on wheels! These six Long Island food trucks are offering delicious food or refreshing booze all summer long, and the majority are available to cater your summer party.
Charlie's Legendary Hot Dogs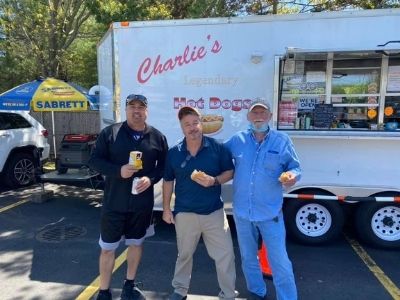 Credit: Charlie's Legendary Hot Dogs
Charlie's Legendary Hot Dogs is back by popular demand! Charlie Suma, a disabled World War II veteran, first opened the truck in 1963 with his wife, Rose. It can be found parked at 16 Lowell Avenue in Islip Terrace.
All-American Wonton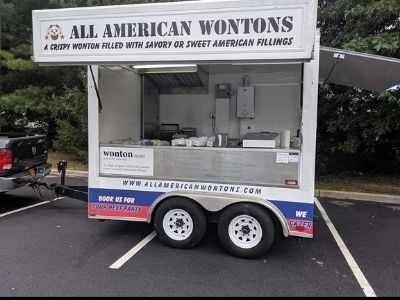 Credit: All-American Wonton
All-American Wontons makes..well.. all-American wontons. The delicious dumplings can be ordered fried or frozen and filled with various fillings such as bacon mac & cheese, honey BBQ chicken, spinach artichoke and jalapeno popper. The truck makes stops throughout Long Island
Crepes & Bakes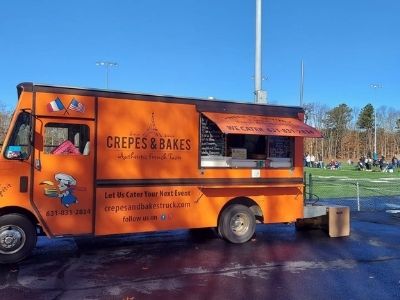 Credit: Crepes & Bakes
Whether you're planning a birthday party, family reunion or any other special occasion, Crepes & Bakes' tasty delights will please all! Standouts include the sugar & cinnamon and Nutella & banana sweet crepes.
The Roving Bar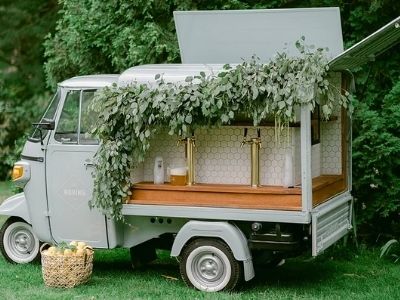 Credit: The Roving Bar
The Roving Bar is roving over to Long Island this summer, after premiering in New Jersey several years ago. It's quite the cute, little truck, featuring ceramic hexagon tiles, two brass double door beer towels and wood shelves. Four taps are available.
Tipsy Trailer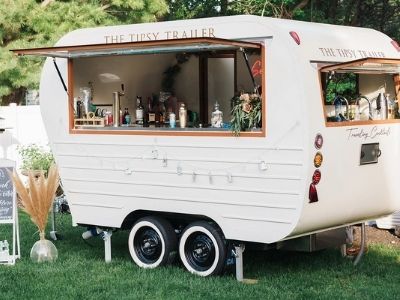 Credit: Tipsy Trailer
Founded in May, 2020, the Tipsy Trailer serves class in a glass. Being a mobile cocktail bar, patrons have 10 cocktails to choose from, as well as two choices of beer and a white wine option. The cool design of the trailer, along with the top-notch product and fantastic service, makes it a party must-have.
Half Pint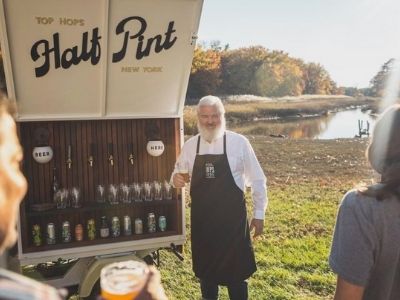 Credit: Half Pint
The award-winning Top Hops Beer Shop is heading to the Hamptons and the North Fork in a vintage-inspired tap truck, The Half Pint. Developed by the makers of Vespa, the three wheeled scooter specializes in the service of high-quality draft beer curated for each party or event.