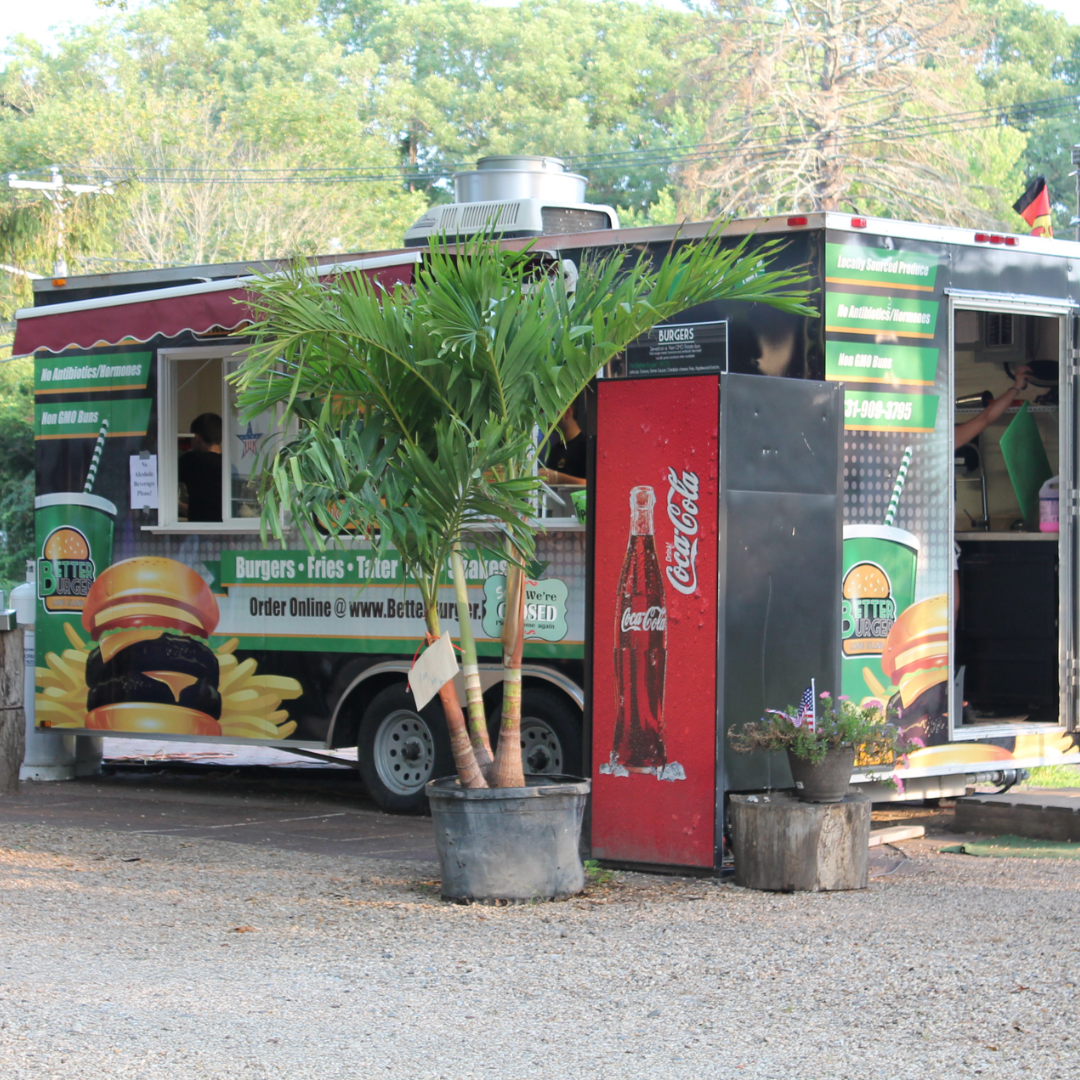 Food Truck Frenzy: Food Trucks to Try on Long Island
November 14, 2023 | What To Do
Food trucks have revolutionized the way we experience food and meals on the go. From bustling urban streets to scenic parks and festivals, these mobile kitchens have become a beloved fixture of modern food culture, offering an alluring array of cuisines that cater to a wide range of tastes and preferences. The draw of food trucks lies not only in their diverse menus but also in the sense of adventure they bring to the dining experience. With that being said, here are four must try Food Trucks on Long Island.
The Pike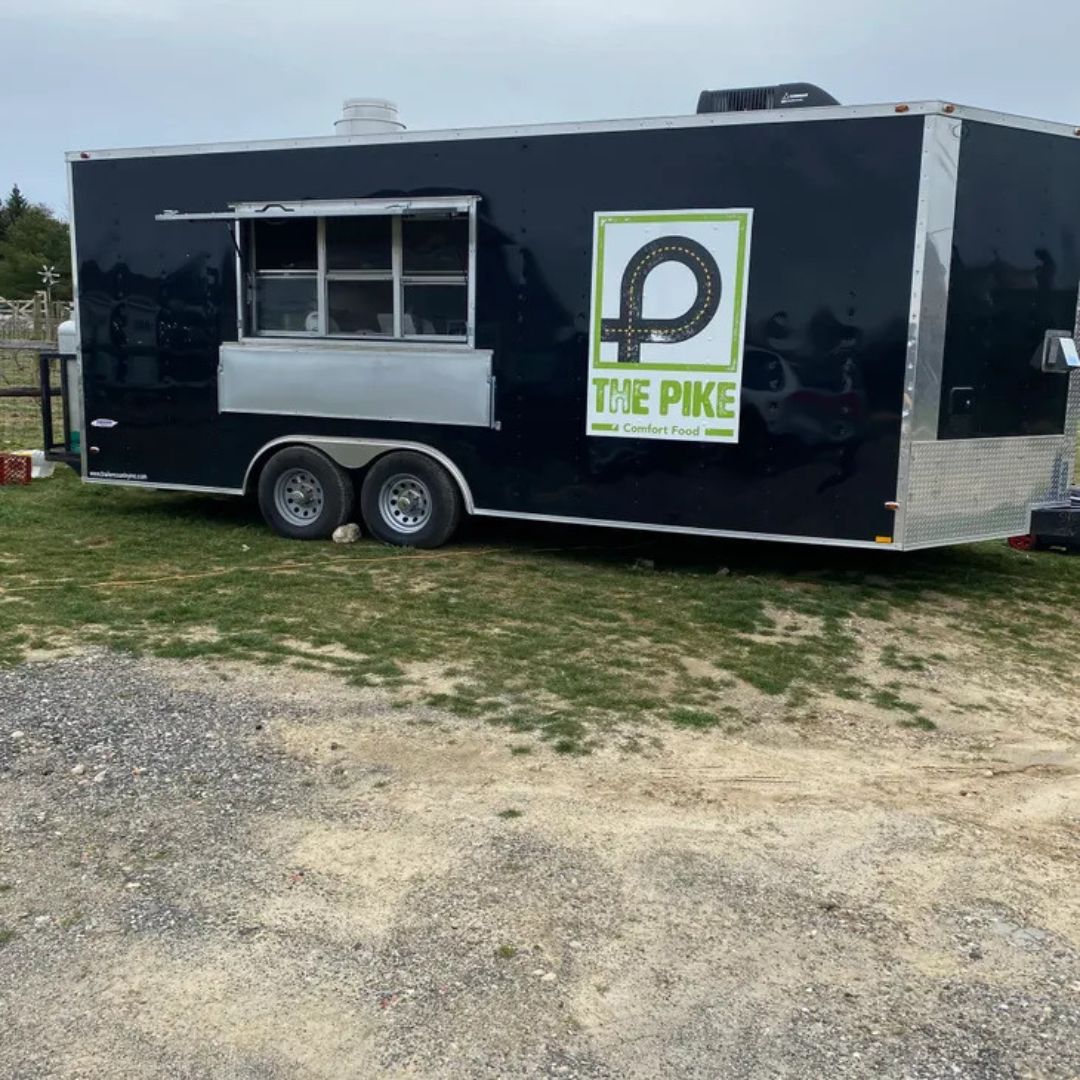 Credit: The Pike
The Pike describes itself as "The Comfort Food Kitchen", with their chefs having over 30 years of culinary experience. Although they're a mobile kitchen, don't be fooled - they have over 160 square feet to prepare their meals. The Pike uses fresh and local ingredients in their dishes, and guarantees top-notch quality and flavor. Some of Pike's menu items include their sweet and tangy fall off the bone baby back ribs and their specialty, the fried chicken plate, both served with fries and coleslaw. The fried chicken is coated with a blend of seasonings and then cooked to perfection. For dessert, try their banana or bread pudding. The Pike is typically located off of Montauk Highway in Bridgehampton, although their location is subject to change (check their Facebook for the latest). Their hours are 12 to 6 pm on Friday and Saturdays, and 11 a.m. to 6 p.m. on Sundays. To learn more, click here.
Green Gold Kitchen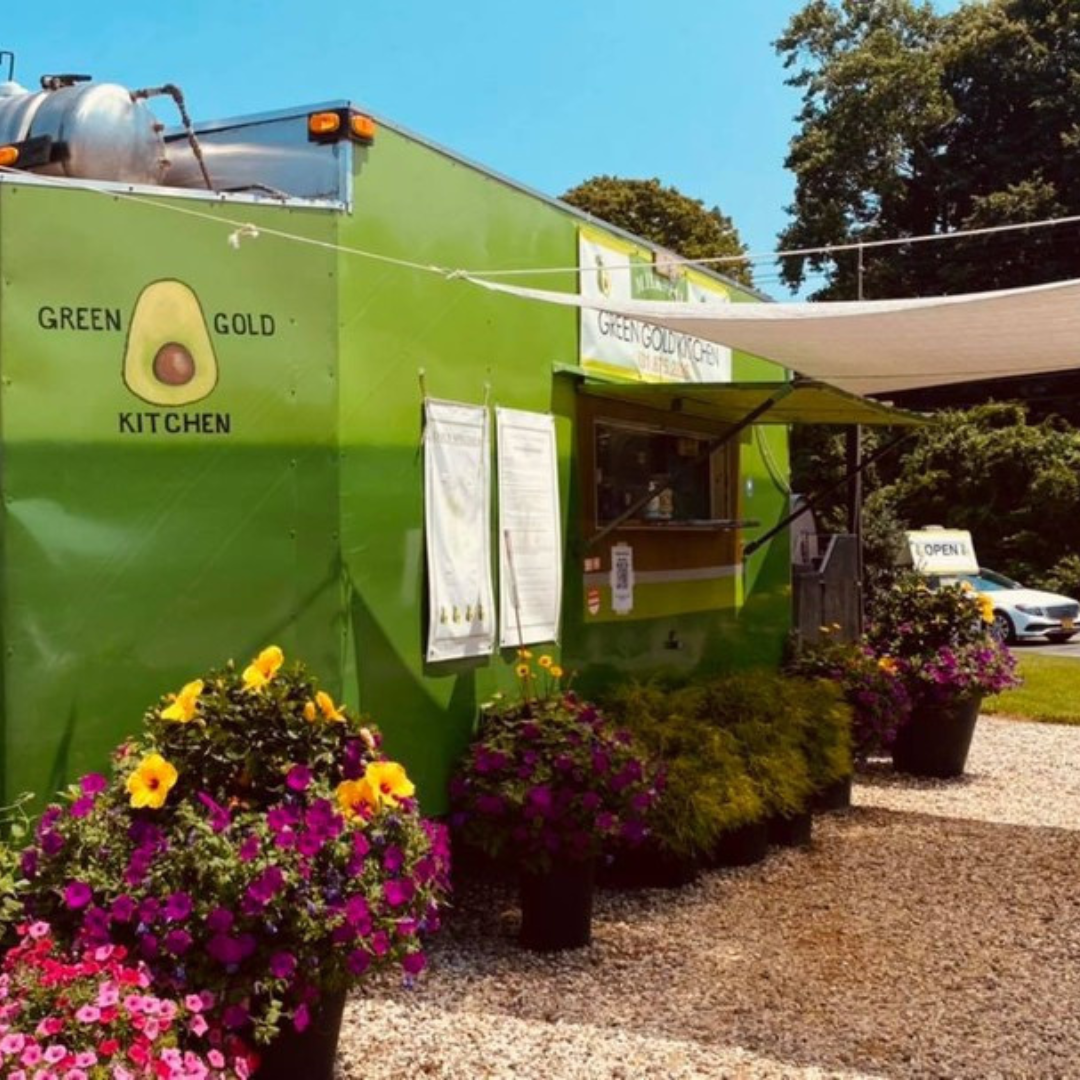 Credit: Green Gold Kitchen
Green Gold Kitchen in Watermill, right next to Milk Pail, is another must-try spot. The food truck provides Latin inspired cuisine made with freshly local produce and products made by chef Jose Guzman, who has been working in restaurants and gourmet markets in the Hamptons for over a decade. Popular menu items include their guacamole and chips, also served with pico de gallo and sour cream, their classic grilled cheese on Brioche bread with a side of fries, and their burrito bowl salad, with a choice of meat or vegetarian, along with romaine lettuce, beans, queso fresco cheese, sliced avocado, pico de gallo, sour cream, green tomatillo sauce, cilantro, and onions. Trust us, there's more where that came from. Green Gold Kitchen is open Wednesday-Monday from 9:30 a.m. to 5 p.m., and 10 a.m. to 5 p.m. on Sundays. To learn more, click here.
Better Burger Long Island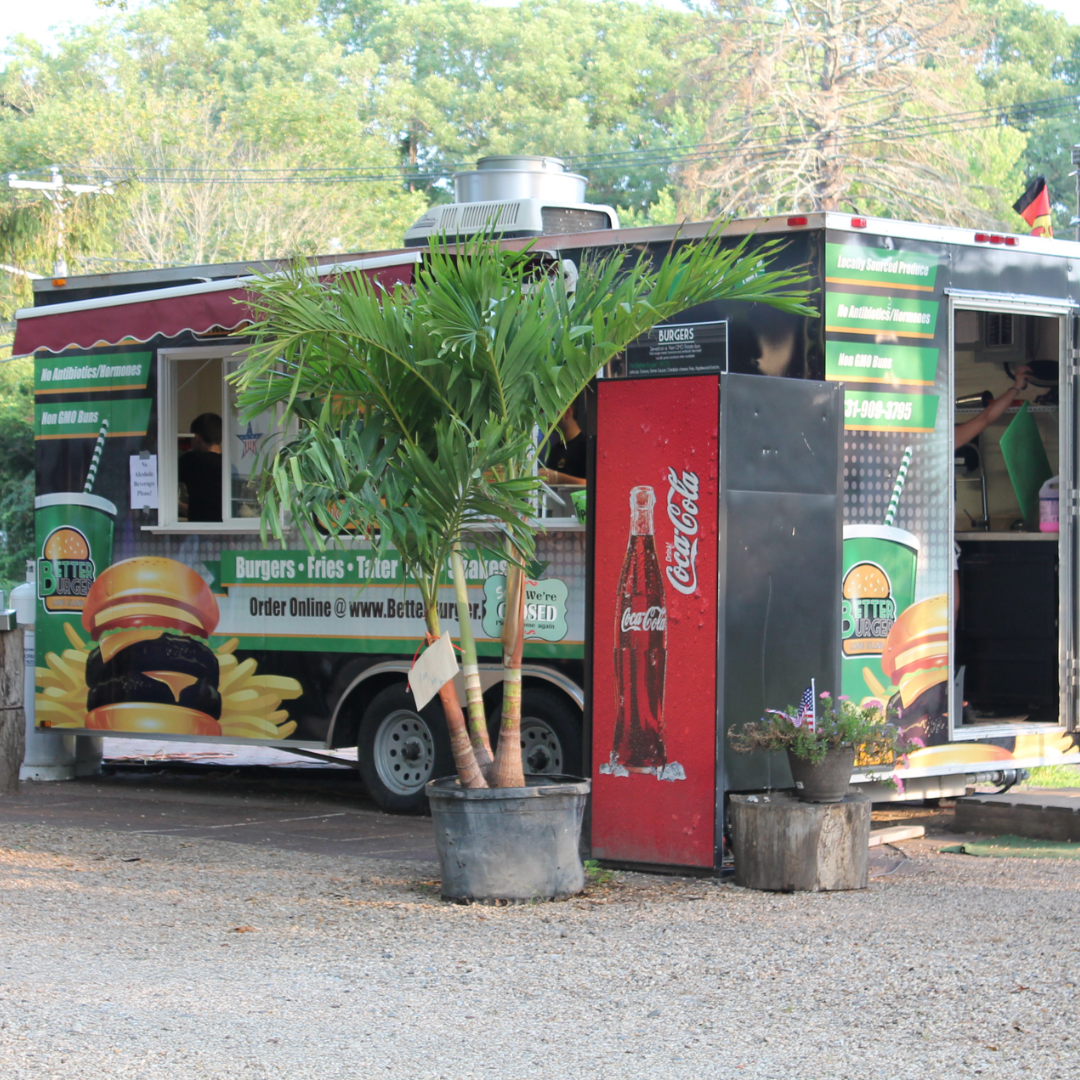 Credit: Better Burger Long Island
Founded in 2015, Better Burger in Manorville is a food truck staple. Offering a unique outdoor dining experience right off of Country Road Highway, Better Burger serves gourmet burgers, grilled cheese, shakes and other sides. Types of burgers include the Breakfast Burger, with hickory smoked bacon, fried egg, American cheese, and ketchup, the Gwonion Burger, with lettuce, tomato, Red Hot mayo, cheddar cheese and a homemade crisp guacamole onion ring. If you're looking for a challenge, try their Better Burger Challenge: four cheeseburgers stacked in one served with lettuce, tomato, mayo and red onion. In terms of their grilled cheeses, they have a Buffalo Grilled Cheese, a Honey BBQ Grilled Cheese, and a Kitchen Cinque Grilled Cheese, with melted cheddar, Swiss, American, and pepper Jack with sliced bacon and tomato. Cheese-galore! Customers can enjoy it at their outdoor shaded seating or get it to-go. To learn more, click here.
Brockenzo Neapolitan Pizza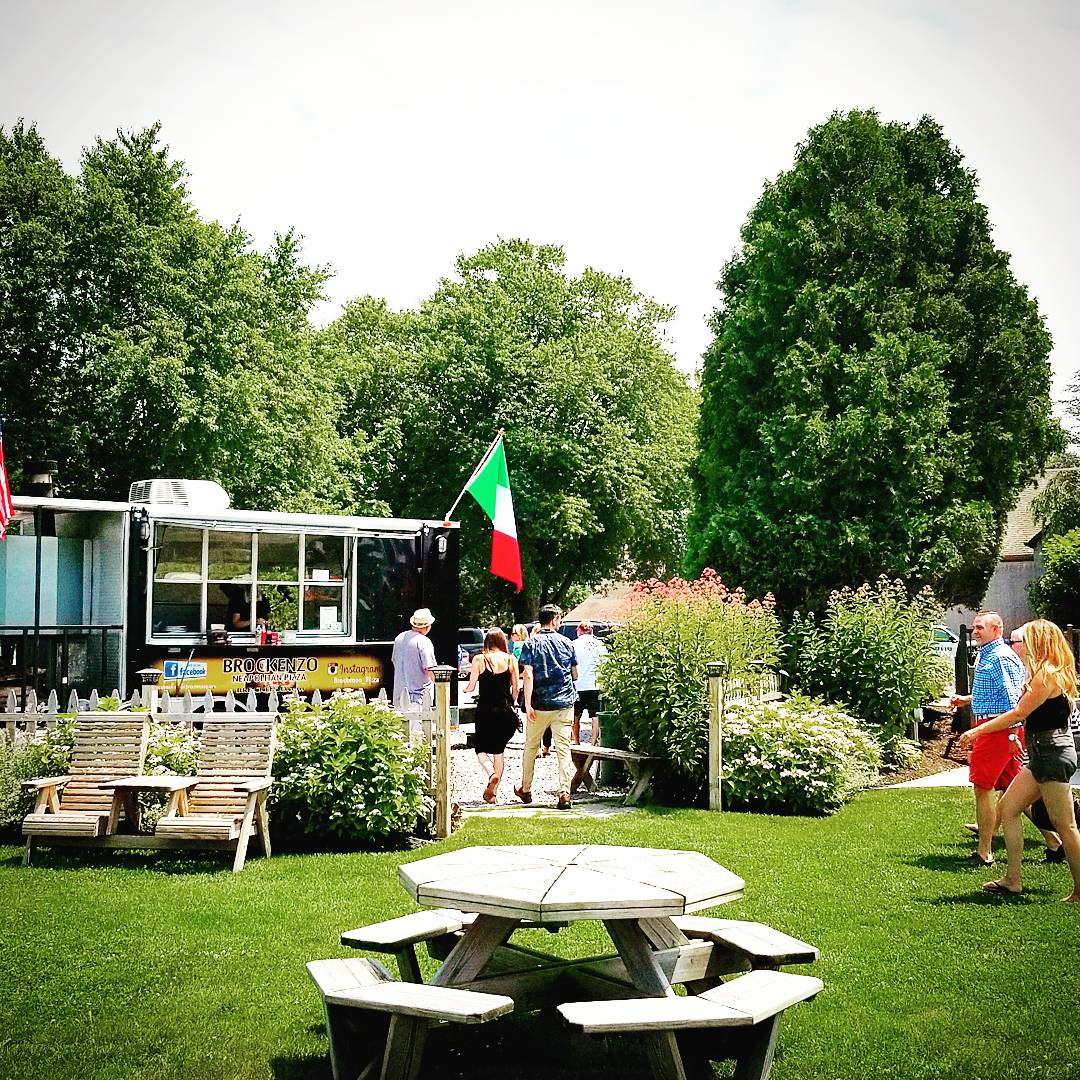 Credit: Brockenzo Neapolitan Pizza
Brockenzo Neapolitan Pizza is an authentic mobile wood-fired pizza service on Long Island, New York. Yes, you heard us right. These wood-fired pizzas are made using Italy's finest ingredients, with dough made from scratch and hand crushed San Marzano tomatoes. They have a wide variety of toppings along with its extensive pizza list, including traditional and Brockenzo specialty pizzas. On top of that, Brockenzo serves starters such as garlic knots, salads, and dessert pizzas like apple caramel and chocolate cannoli pizza. Another dish worth trying is their Brockenzo dog, which is a wood-fired hot dog wrapped in their pizza dough, dressed with fresh garlic and olive oil. See their menu here.