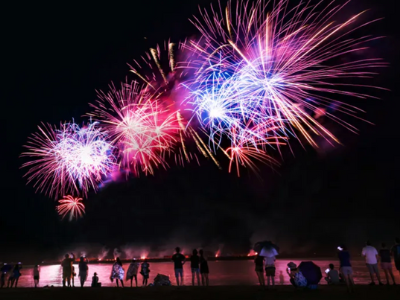 Where to Catch Fireworks on Long Island
June 29, 2022 | What To Do
July Fourth commemorates the founding of the United States, free from the yoke of King George III. After enjoying a family barbecue or relaxing day on the beach, here are fireworks displays that will be taking place throughout Long Island, along with great restaurant close to the action.
Fireworks at Riverhead Raceway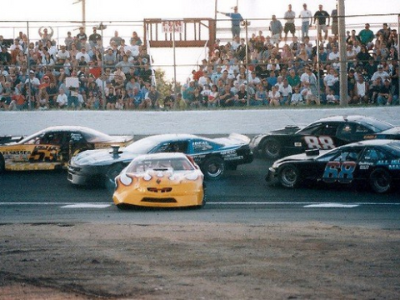 Credit: Riverhead Raceway
There are several fun activities taking place in the Riverhead area on Independence Day. Riverhead Raceway will be celebrating the nation's birthday along with the runway's 72nd anniversary with a day full of races and fireworks at night. Also, the first Alive on 25 festival of the summer will be taking place on Main Street. Attendees of the free summer street festival in downtown Riverhead can expect local craft beverages and wine, live music, artist exhibitions, street vendors and activities for the whole family. Great restaurants in the area include Farm Country Kitchen, Jerry & The Mermaid and Buoy One.
4th of July Jones Beach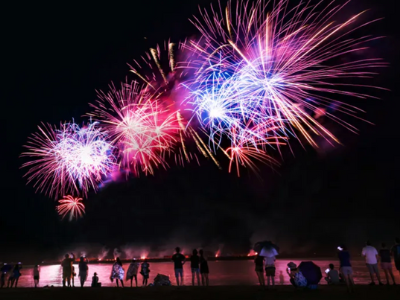 Credit: Jones Beach
Fireworks, along with patriotic music curated by WALK 97.5 FM and KJOY-98.3 FM, will create a colorful display above the shores of Jones Beach at 9:30 p.m. Free parking will be available starting at 5:30 p.m. in the visitor and "P" lots under the Empire State Plaza, and the Grand Street and Elk Street lots. Dine at Anchor Down or Gatsby on the Ocean for fantastic seafood and ocean views before the light show.
Stars over Montauk July 4th Independence Day Celebration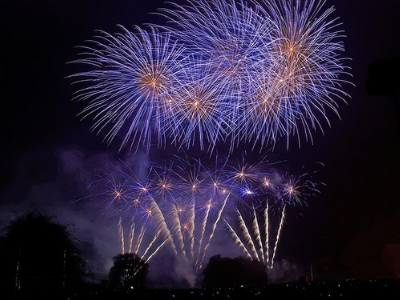 Credit: Montauk Chamber
The "Stars over Montauk July 4th Fireworks" presented by Grucci at Umbrella Beach about a third of a mile west of town, is always a great way to celebrate the 4th. Optimal viewing for the fireworks are from locations in town and the rain date is July 5th. Navy Beach and Duryea's on the bay side serve delicious seafood, tasty cocktails and are the best spots to catch the sunset.
There's nothing more American than baseball and fireworks! Enjoy a spectacular fireworks show after cheering on Long Island's minor league baseball team, the Long Island Ducks, as they face the Staten Island Ferryhawks. The light show is free with the purchase of tickets to the game. There will also be a fireworks display on July 3rd, sponsored by Catholic Health, and Skin Cancer Awareness Night. The first 1,000 fans to enter the stadium will receive a beach ball and screenings for skin cancer, blood pressure and body mass index will be available, presented by Good Samaritan Hospital.